The Viral Drugstore Mascara That Stands Up To Expensive Brands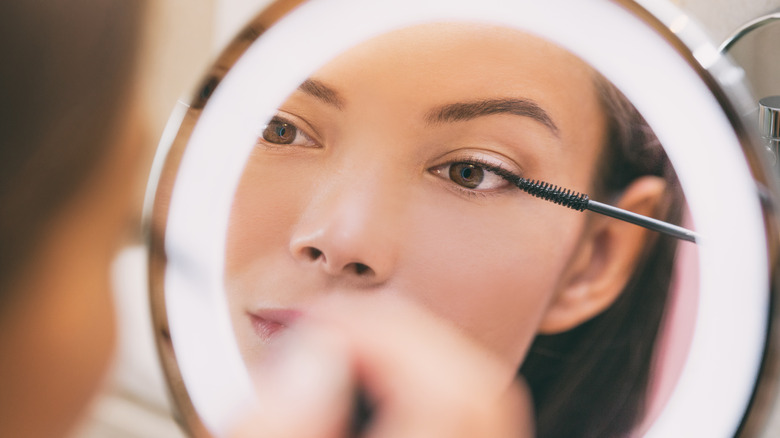 Shutterstock
Finding the perfect mascara can be a little tricky. Trying to find the right balance between price and quality is often frustrating — do you go for drugstore mascara or something a little more high-end? Sometimes, you can get the best of both worlds, though, finding a mascara that isn't too expensive but still meets your expectations.
Makeup artist Mikayla Nogueira took to TikTok to sing the praises of one particular mascara in a video that has since gone viral. Nogueira has only been producing content on TikTok for a little over a year but has already amassed five million followers on the video-sharing platform, becoming something of an authority on makeup.
Described by Allure as "TikTok's favorite makeup artist," if Nogueira recommends a product, chances you're not going to be disappointed. In her viral mascara TikTok, she does a side-by-side challenge of her favorite drugstore mascara (Maybelline) and Hourglass' Unlocked Instant Extensions Mascara, which retails for nearly $30.
The drugstore mascara went viral on TikTok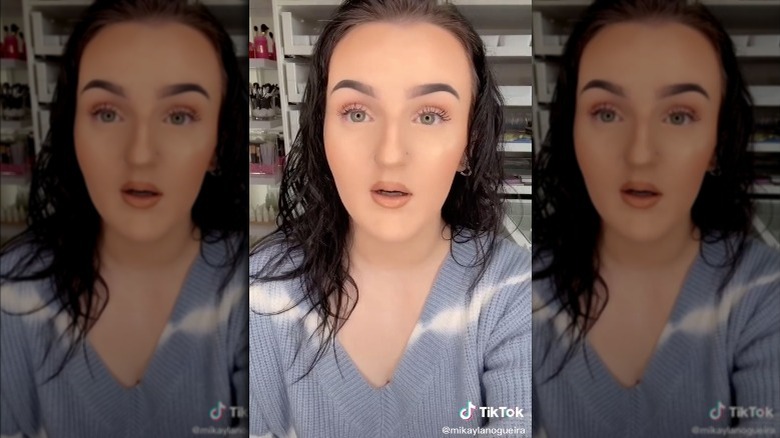 "I'm a big drugstore mascara person," says Nogueira in her TikTok video, before applying her drugstore favorite Maybelline Sky High mascara to one eye and the Hourglass mascara to the other, and then letting viewers compare them at one coat, two coats, and three coats. She even points out that the wands look almost identical.
The TikTok has over 290 thousand likes and there are over two thousand comments from fans, mostly agreeing that there's little difference between the two brands — and if there is, buying the more expensive mascara isn't worth it due to the price difference. If you do decide to pick up a tube of the Maybelline mascara from the drugstore, it won't set you back any more than a few dollars, so it could well be worth trying out.
According to Refinery29, the mascara has a "super flexible wand," letting you "properly coat each hair," along with its "extreme lengthening properties". That, along with the evidence as seen in Nogueira's TikTok, is definitely good enough for us. Just make sure you don't share it with anybody.