What Is Beanie Feldstein's Real Name?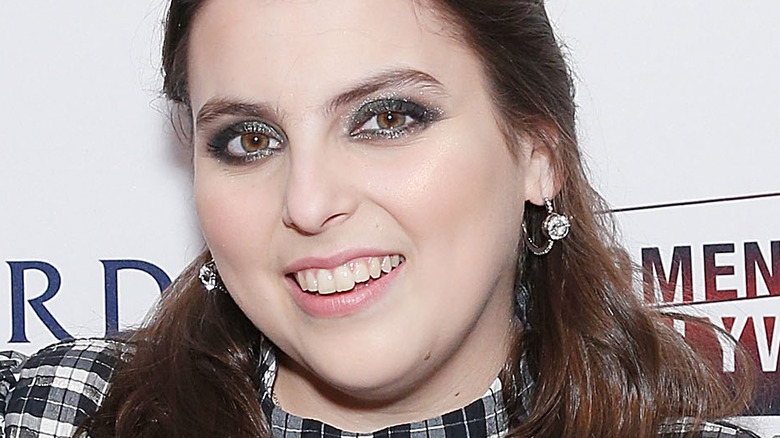 Lars Niki/Getty Images
If you don't know Beanie Feldstein yet, you should – and you'll get plenty of chances to do so in the near future. The insanely talented actress appeared in several TV series before capturing public attention in 2017 as Minnie Fay in the Broadway revival of "Hello, Dolly!" starring Bette Midler. (Her close friend Ben Platt was starring in "Dear Evan Hansen" in a nearby theater, via Broadway.com). From there, she continued to make her mark in the films "Lady Bird," "Booksmart," and "How to Build a Girl;" it was in the last production that she met her current girlfriend, Bonnie Chance Roberts. 
Feldstein can currently be seen in "American Crime Story: Impeachment" as Monica Lewinsky, the former White House intern who figured so prominently in President Clinton's sex scandal (via IMDb). She's also committed to a longer-term project: Over the next 20 years, she and Platt will be filming "Merrily We Roll Along," adapted from a Stephen Sondheim musical. The film follows three Broadway writer/composers whose lives change over the course of two decades as one moves on to a Hollywood career.
The actress's talent captures attention as it is, but her unusual name also makes people take notice. How did she come by this fascinating moniker?
Beanie Feldstein kept her childhood nickname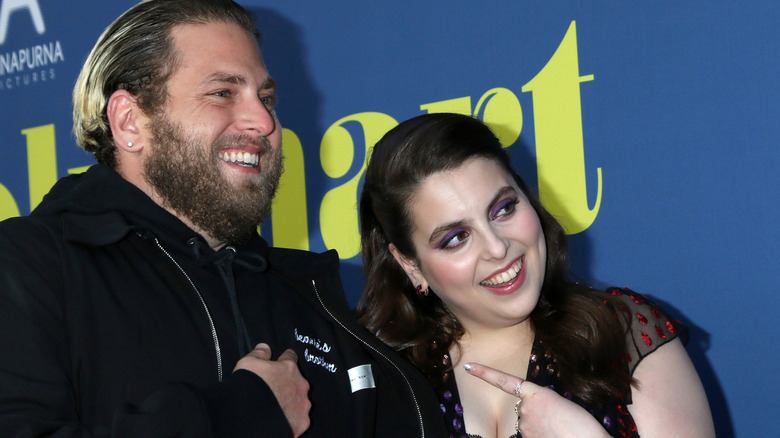 Shutterstock
It's no surprise that Beanie Feldstein pursued a performing career. As the Jewish Journal details, theater and film were a major part of her life growing up. Her mother, a costume designer, made her a replica of one of Barbra Streisand's "Funny Girl" outfits for her third birthday. She spent summers in theater camp and loved singing with her father, an entertainment accountant who also plays guitar. 
But Feldstein, whose given name is Elizabeth, acquired the "Beanie" long before she set foot onstage. The Feldstein family had a British nanny to look after their three children when they were young; the nanny used to call her "Elizabeanie," and her sibs Jonah and Jordan shortened the nickname. As adults, they all opted for various professional names. Oldest brother Jordan Feldstein, who tragically died of a heart attack at age 40, kept his given name; Jonah dropped the last name and is now famous as actor/director/producer Jonah Hill.  For Beanie, using her nickname was a no-brainer, even though it does occasionally take some explaining. In an essay she wrote for the anthology "Notes From the Bathroom Line" (as seen on Bustle), Feldstein explains that her "well-oiled intro" to new acquaintances was "Hi! I'm Beanie, just like the hat...or the Babies." 
Would Beanie have enjoyed her current fame if she'd stuck with Elizabeth Feldstein? Probably. But just as we can't imagine Vin Diesel being billed as Mark Sinclair or Lady Gaga climbing the charts as Stefani Germanotta, it's hard to separate celebs from the unique names that form their identities.