The Truth About Queen Elizabeth's Relationship With Elton John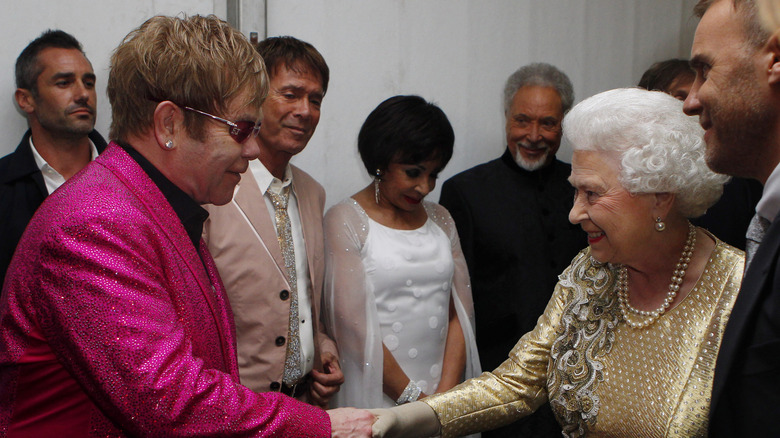 Anwar Hussein/Getty Images
Imagine for a moment that you've been asked to compile a list of some of the most famous contemporary British celebrities. The list will probably be quite long, and it will almost certainly include two notorious Brits: Queen Elizabeth and Elton John. Both are beloved icons and representatives of their country and people.
While many people probably remember that Elton John performed "Candle In The Wind" at Princess Diana's funeral, you might be surprised to learn that he's been friends with the royals for decades. Both Queen Elizabeth's mother and her sister, Princess Margaret, were big fans of the singer (via Independent). In fact, Princess Margaret was reportedly the royal who introduced John to the rest of the family after she invited him to dinner at Kensington Palace (via Time).
Unfortunately, the dinner was dramatic. As John wrote in his biography, "Me," Princess Margaret and her husband at the time, Lord Snowden, weren't doing well. "He stormed in midway through the meal and literally snarled 'Where's my f****** dinner?'" John recalled.
Queen Elizabeth has her own friendship with Elton John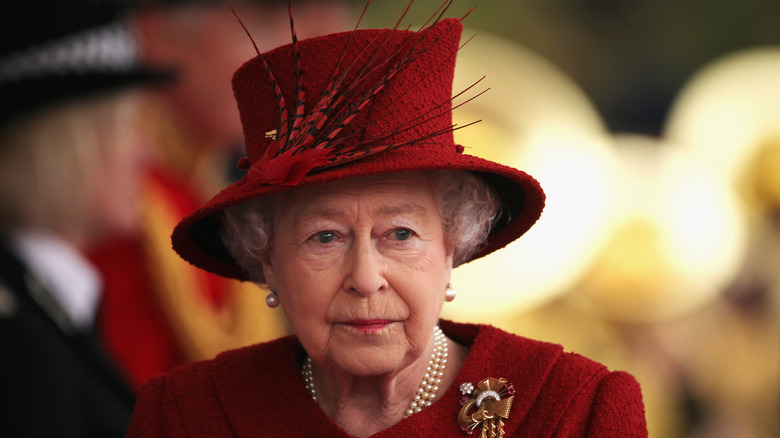 Dan Kitwood/Getty Images
While that dinner was dramatic, it didn't limit the potential for friendship shared between Queen Elizabeth and Elton John. In the years that have followed, the pair have spent quite some time together. John even wrote that he once danced with Queen Elizabeth and her daughter, Princess Anne, to "Rock Around The Clock" (via The Independent).
"Princess Anne asked me to dance with her to 'Hound Dog' by Elvis Presley. Well, I say 'dance' — I ended up just awkwardly shuffling from foot to foot, trying to make as little noise as I could so that I didn't drown out the music," John remembered in his autobiography (via Harper's Bazaar). The two were joined by the Queen, and John made it work. "So now I was trying to dance as inaudibly as possible with Princess Anne and the Queen — still holding her handbag — while what appeared to be the world's quietest disco played Bill Haley. I tried my best to come up with a facial expression that suggested this was a perfectly normal state of affairs." Sounds like a dignified evening between two British icons.