Derek Hough Reveals His Most Embarrassing DWTS Moment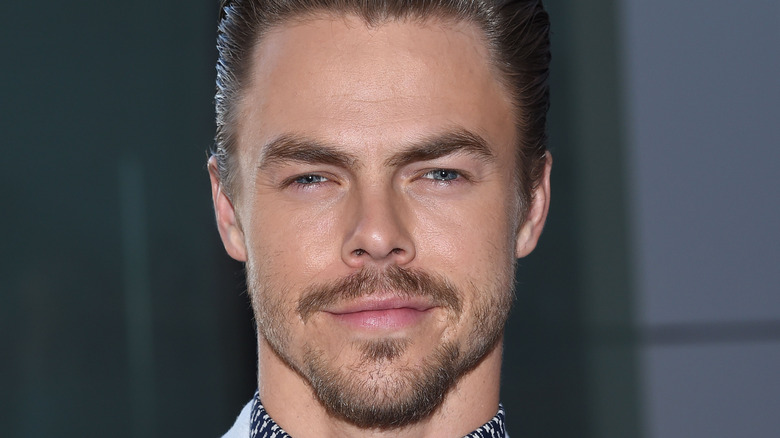 Shutterstock
Derek Hough will always be one of the most beloved professional dancers to ever appear on "Dancing with the Stars." Hough has not only won over the hearts of viewers with his killer dance moves, modern techniques, and handsome face, but he's also won the show more times than any other professional dancer (via ABC). He's partnered with the likes of Nicole Scherzinger, Jennifer Grey, Brooke Burke, Bindi Irwin, and many more to win a total of six Mirror Ball Trophies.
While there's no doubt that Hough is a skilled dancer, these days he sits behind the judges' table on "DWTS." Hough joined the show as a judge in 2020 to fill in for the absent Len Goodman. Although Goodman will be back for the upcoming 30th season of the show, Hough has confirmed that he'll also return to the judges' panel.
"I'm very excited. It's extraordinary. Unbelievable to think that it's Season 30," he told Entertainment Tonight. "I think it'll be great. I'm looking forward to Len being back because I think that he just adds so much. I think that just having that Brit. You just need that Brit, man. You need him in the room. He's the man!" While details are scarce, fans are looking forward to seeing what Season 30 will bring. Meanwhile, Hough can't help but look back fondly on his days as a dancer. He's even revealing his worst moment on the show.
Derek Hough reveals his worst moment on DWTS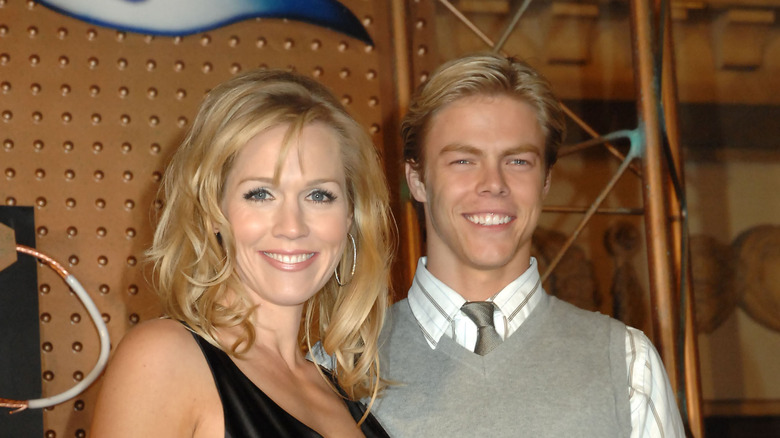 Handout/Getty Images
When Derek Hough looks back on his time as a dancer on "Dancing With The Stars," he's proud of what he has accomplished. Of course, there are moments he'd rather forget as well. Hough said that one of those moments came while dancing on the live show with partner Jennie Garth, per Us Weekly. "In my very first season, my second dance, this is when I'm like, 'This is my chance. I'm going to show what I got. This is my first time on TV doing this.' And I dropped my partner, Jennie Garth, on live television," he recalled. Hough went on to share that dropping his partner was the "worst thing that could possibly happen," but on the bright side, he could only go up from there. 
Hough admitted to the outlet in May of 2021 that he has considered returning to the ballroom as a dancer, and that Tom Brady's big Super Bowl win made him question his own championship status. "When Tom Brady won a seventh Super Bowl, I was like, 'Oh no, do I need to go for seven here?'" he joked. When asked if he would return as a dancer, he said, "No, I think — who knows? I never say never, but for right now, I'm looking forward to going back as a judge."