The Best Long Hairstyles That Aren't High Maintenance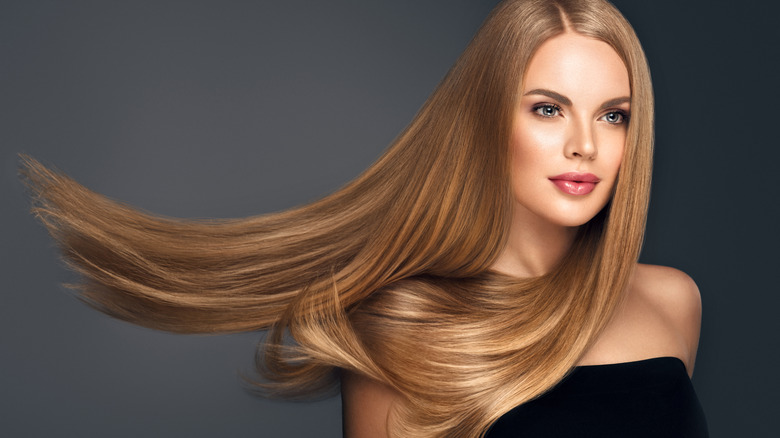 Shutterstock
You have long hair and you're tired of maintaining it? Yeah, almost every girl knows the struggle. Luckily, there are a lot of low-maintenance hairstyles for any long-haired girl!
Thick tiered layers maybe your next go-to hairstyle! Since blunt cuts can weigh down your hair (via Hair), layers will give you movement and just the right amount of texture. Plus, this hairstyle is versatile, so you can wear them in whatever fashion you'd like.
For girls with long curly hair, Byrdie recommends trying the mid-length U-cut! "Mid-length U-cuts are great for naturally curly hair," Gina Rivera told the outlet. "The cut allows you to remove some bulk, making the hair easier to tame, and it also serves to emphasize longer loose curls." Think Rihanna's iconic ponytail as an inspiration!
Or, if you are not into layers, maybe a half up half down style may suit your interest. Per Hair, a half-bun is the perfect hairdo that'll get your long strands out of your face, which is just what any long-haired girl wants in the hot summer heat! And, wearing this style is so simple — part your hair, tie one section into a bun with a scrunchie, and use hairspray to secure any flyaways. It's that easy.
The best perfect low-maintenance hairstyles for those with long, curly hair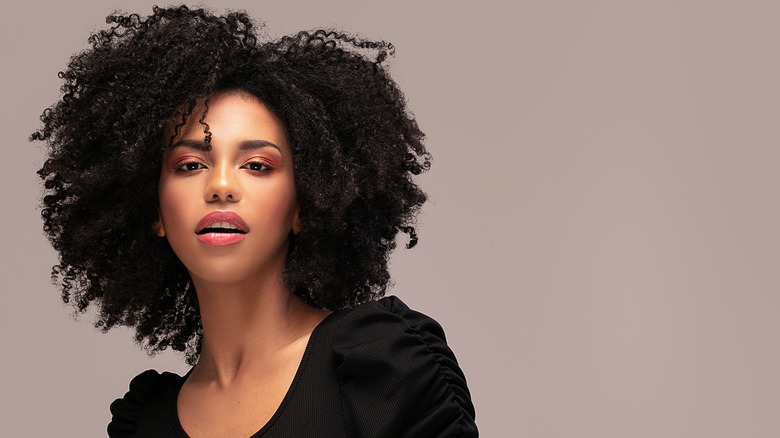 Shutterstock
As we well know, there's a big difference between curly and straight hair. While straight locks require their type of maintenance, curly hair can be pretty hard to care for, as it needs more hydration, moisturization, and management (via Healthline). Plus, the longer your hair is, the more maintenance it needs, so any girl with long, curly hair is struggling.
That said, knowing simple and low-maintenance hairstyles is a must.
Start by trying a halo braid. This hairstyle, per All Things Hair, pulls your hair back and lets your facial features shine! Pair it with gold earrings, swoop back your edges, and you're all set!
Space buns are also an option, the outlet added. A versatile style, space buns can be paired with hair accessories such as gold bands or metallic rings. Plus, you can also add braids and tie them into buns for a different look, per All Things Hair.
You shouldn't be worried or frustrated about your hair — there are so many different ways of wearing new styles. Summer is the exact time of trying them all out.