Bobby Flay's Favorite Canned Peppers You Can Buy At The Store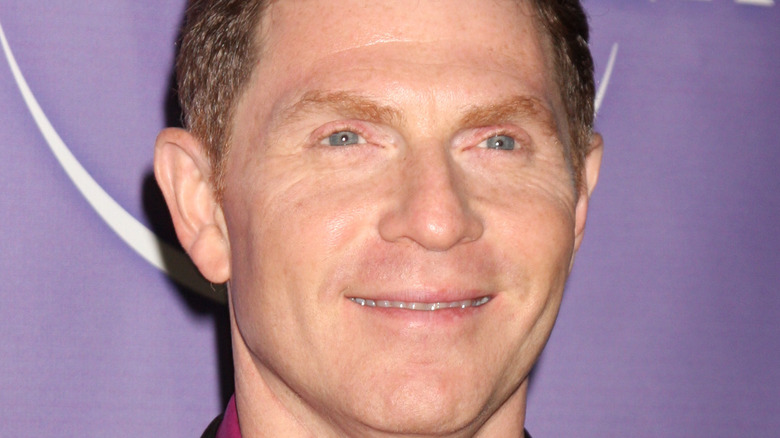 Shutterstock
Bobby Flay is one of the best chefs to rise through the ranks of Food Network, and over the years he's become a household name. He's written multiple cookbooks, starred in multiple shows on the Food Network and Cooking Channel — including "Iron Chef America," "Beat Bobby Flay," and "Throwdown with Bobby Flay" — and owns multiple restaurants (via Biography). After rising through the ranks, Flay is even producing now, having produced fellow Iron Chef Alex Gaurnaschelli's cooking show (via People). He's also notably close to other Food Network personalities and boasts a strong relationship with fellow food celeb Giada De Laurentiis.
Through the years, Flay has taught viewers across the world everything from the basics of cooking to the more intricate details about food that come with sheer experience. After all, CheatSheet notes that the celebrity chef is worth $30 million, so he must know a thing or two, right?
If you're interested in which canned peppers this celebrity chef uses, you're in luck because we've got the spicy scoop below.
These are the peppers Bobby Flay reaches for daily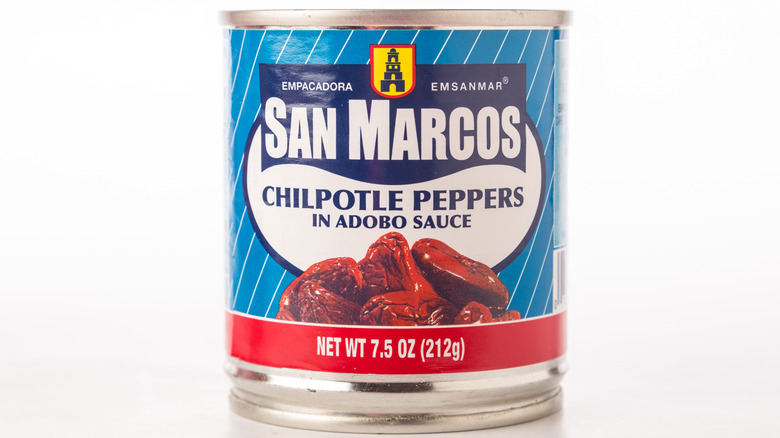 Shutterstock
Bobby Flay has been in our homes for years, and now you can begin to cook like him even if you don't own any of his cookbooks. Fellow celebrity chef Rachael Ray hosted Flay on her daily talk show The Rachael Ray Show in 2013, and in this episode, Flay went on a grocery shopping trip at Whole Foods to show which ingredients he particularly enjoys using in his cooking. In this segment, he revealed that his favorite canned peppers are San Marcos Chipotle Peppers in Adobo Sauce.
In the segment, Flay says that he reaches for these peppers a lot when he's cooking. He says they're smoked jalapeño peppers that offer "smokiness and a little bit of heat" to any dish. In the clip, he discusses adding them to collard greens, but it's clear from his description that he employs these peppers in a wide variety of dishes.
One of the marks of a great home cook is keeping economical staples on hand that can elevate any dish to new heights. If you're looking for a new way to spice up your cooking, Bobby Flay's go-to canned peppers might just find a permanent spot on your shopping list.