Who Are The Wealthiest Food Network Stars?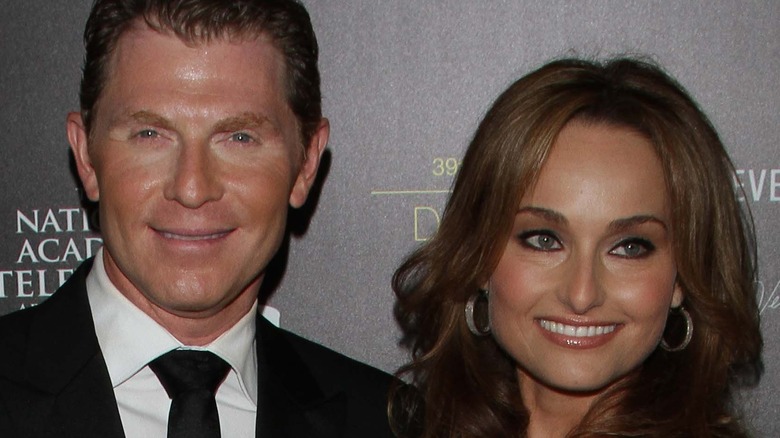 Shutterstock
Food Network is known for housing some of the hottest names in the culinary world. According to Food Network, they reach almost 100 million households in the United States, not including those who get their Food Network fill on the web or via their magazine. Whether you enjoy cooking segments that teach you how to make top recipes or prefer series that highlight restaurants and cuisines around the world, there's a show for you on Food Network.
With such a big following, it's only fitting that some of the biggest names in food have gotten their start on the network. Bobby Flay has become a household name with his show "Beat Bobby Flay," and Alton Brown is known internationally for his show "Good Eats" (via Thrillist).
Many culinary stars also come out of the network's reality series, specifically "Food Network Star." Guy Fieri won Season 2 of the show and is now known around the country for his excursions on "Diners, Drive-Ins, and Dives." But out of all the success stories found on Food Network, the stars bringing in the most money may surprise you.
Who is the richest star on Food Network?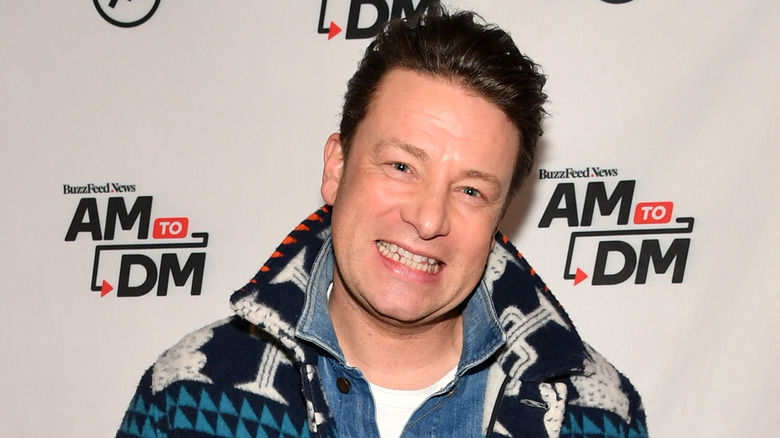 Slaven Vlasic/Getty Images
Previously mentioned Bobby Fay is high on the list, with a net worth of $60 million (via GOBankingRates). Just under him are Ina Garten and Ree Drummond, both making about $50 million for their respective shows "Barefoot Contessa" and "The Pioneer Woman." All three of these high-earners can attribute some of their income to book deals, restaurant ventures, and product lines, but a lot of it comes from their appearances on the Food Network 
Rounding out the top three highest-paid Food Network stars are Emeril Lagasse, who has a net worth of $70 million, and Rachel Ray, whose net worth reaches $100 million. Lagasse got his start on Food Network in 1997 with "Emeril Live," and is now one of the most famous celebrity chefs in the world. Rachel Ray came on the scene a decade later with her cooking show and has become more and more successful each year.
But the richest Food Network star of them all is Jamie Oliver, whose net worth is a whopping $300 million dollars. He is best known for his show BBC show "The Naked Chef" and his Food Network show "Jamie at Home." He has since gone on to open a plethora of restaurants all over the world, with more on the horizon.