What 90 Day Fiance's Big Ed Thinks Of Colt And Vanessa's Engagement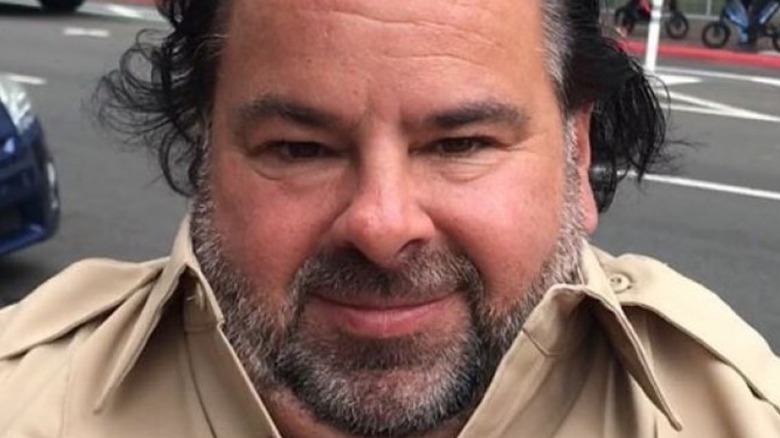 Ed Brown/Instagram
"90 Day Fiancé" star Colt Johnson is making headlines once again after proposing to his longtime friend, Vanessa Guerra, on the latest episode of the show's spin-off, "90 Day: The Single Life" (via In Touch). Fans know that Colt and Vanessa have a long history together, and had been romantically linked in the past. However, just one month after they officially started dating, Colt was ready to ask Vanessa to marry him during a romantic trip to Big Bear Lake, California.
"We've only been dating officially for about a month, but I want something that matters. I want something that will be forever. So, I'm going to ask her to marry me. I'm nervous because Vanessa doesn't trust me ... It's now or never. I feel like what I'm doing is right, but at the same time, I'm afraid that Vanessa is going to say no," Colt said in his confessional interview.
When the moment finally came, and Colt popped the question Vanessa looked very hesitant to give him an answer. After he promised to work through any issues that may arise, Vanessa explained why she was leery of accepting the proposal. "I refuse to go through a divorce again. I don't want to do it. I want to marry you someday," she said. Vanessa eventually said yes after Colt agreed to a long engagement. Now, Colt's fellow "Single Life" cast member, Big Ed, is weighing in on the couple's engagement.
Big Ed shares his thoughts on Colt and Vanessa's relationship
"90 Day Fiancé" star Big Ed Brown hasn't exactly been lucky in love, hence his appearance on "The Single Life" spin-off. However, he says he's working on some issues with his current girlfriend Liz, per Us Weekly. Following Colt Johnson and Vanessa Guerra's engagement, the fan-favorite reality TV star shared his thoughts about the couple, revealing that he doesn't think they'll last six months together. "I have a six-month wager on that. My feelings on that is he's an interesting character. We didn't get along at all — big surprise — and his mom almost, like, wanted to jump out of her chair and smack me around, but I wish anyone success in a relationship," Ed told the outlet.
"I just think I don't hold a lot of stock in that on both ends because I have this belief that things always end as they begin, and it started out with both of them cheating on each other. And I just don't think it's a good situation," Ed continued. "I'm an architect; when you build a house, you start with the weak foundation and the house is going to fall down. So, I wish them luck. I hope they can find happiness for their sake. But I don't know. Let's wait and see," he added. Fans can catch all the episodes of "90 Day Fiancé: The Single Life" streaming on the Discovery+ app.