Here's What Khloé Kardashian Eats In A Day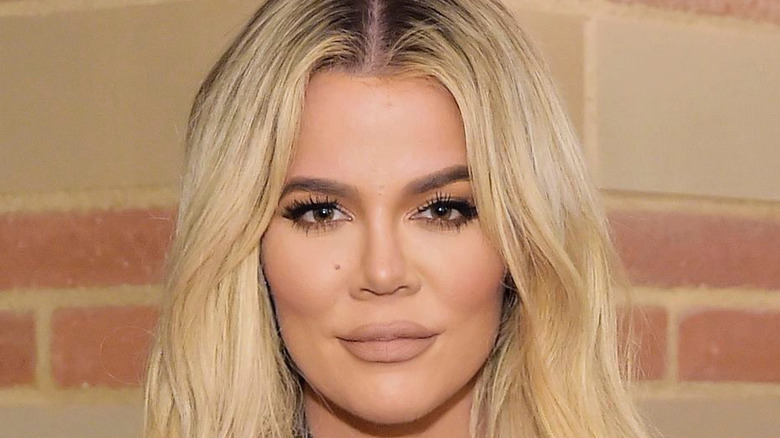 Stefanie Keenan/Getty Images
We may receive a commission on purchases made from links.
Khloé Kardashian seems to have finally gained the confidence and self-love her fans have wished for her, and it's no surprise that people are still gossiping over her revenge body and her ever-evolving look. Through her years in the public eye, Kardashian has been brutally bashed by the media for her constant yo-yo dieting and body fluctuations, which, she says, contributed to her continued determination. The reality television star shared with USA Today, "For me, my revenge is for everybody who called me fat and ugly ... It shows how strong I am mentally." 
Upon her harrowing divorce from Lamar Odom, Kardashian began exercising, telling USA Today, "I turned to working out, because I needed clarity in my brain and I didn't know what else to do but go to the gym ... and, as a byproduct, I started losing weight." Her fitness routines have become media-worthy, and the "Strong Looks Better Naked" author has not been shy about her love for SoulCycle (via People). But what does the "Revenge Body" star eat these days? 
With more than 30 years of nutrition experience, Dr. Philip Goglia has been a go-to for celebs including Chris Hemsworth and Kim Kardashian, who are looking to tighten up their daily eating habits (via Healthista). It comes as no surprise that Kardashian turned to Dr. Goglia for her own nutritional needs.
These are the foods Khloé Kardashian eats to stay fit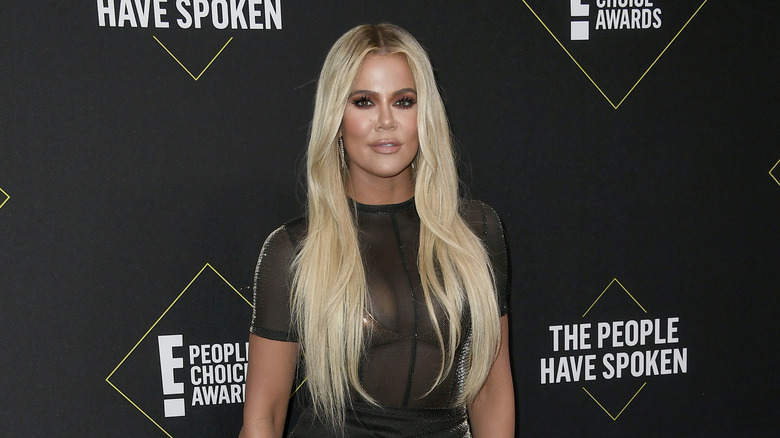 Frazer Harrison/Getty Images
In a conversation with Healthista, Dr. Philip Goglia revealed the meal plan strategy he uses with Khloé Kardashian. "We work with each client to determine their metabolic body type," he said. "Each requires a unique meal breakdown based on how that person's body breaks down proteins, fats and carbs." With macro counting, Kardashian eats seven times a day, including meals and snacks, to keep her satiated and help to maintain her healthy weight (via PopCulture). 
For Kardashian, breakfast is typically a protein shake with a teaspoon of nut butter and a piece of fruit. Her snacks through the day consist of fruit, like tangerines, or celery and almonds. Lunch and dinner include proteins, like grilled chicken, sea bass, and salmon, as well as lots of veggies. Once a week, Kardashian will have a cheat meal, such as a piece of cake, and Dr. Goglia says she is good about drinking enough water, his first rule of maintaining a healthy body (per Healthista). 
For a killer body, Kardashian also avoids dairy, juices, and anything labeled "low fat" or "diet." Dr. Goglia also stressed that choosing real food over supplements is key, and told Healthista, "When it comes to nutrition and weight loss, it's 80% in the kitchen and 20% in the gym."