Rashida Jones' College Major Might Surprise You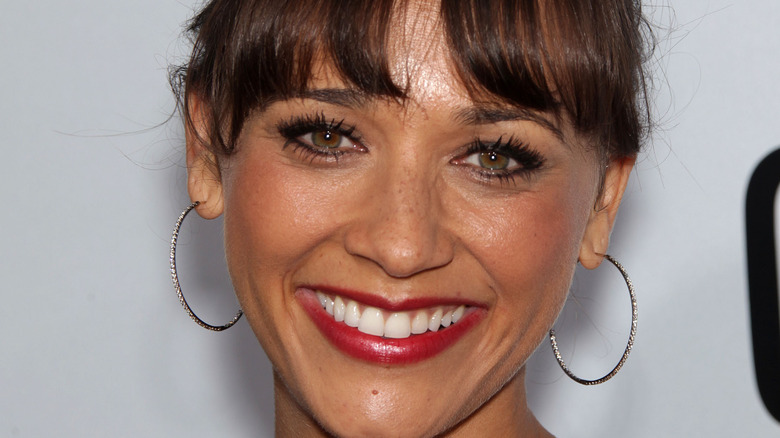 Shutterstock
Los Angeles native Rashida Jones has been in the spotlight since she was a little girl. As the daughter of legendary musician Quincy Jones and "Twin Peaks" star Peggy Lipton, Jones has remained a topic of interest in the tabloids throughout her entire life. Following in her mother's footsteps, in 1997 Jones made her acting debut in the television mini-series "The Last Don" (via IMDb). After about a decade of landing small parts in films and television shows such as "If These Walls Could Talk 2," "Freaks and Geeks," and "Wanted," the rising star landed her first big role as Karen Filippelli on the NBC comedy series "The Office."
After her time on "The Office," Jones began securing roles on high-profile projects such as "Parks and Recreation," "I Love You, Man," "#BlackAF," and Sofia Coppola's "On the Rocks." In addition to starring on the screen, Jones has also worked as a writer, director, and producer. She most famously produced the documentary "Hot Girls Wanted" and co-wrote the screenplay for the film "Celeste & Jesse Forever." Before becoming a Hollywood A-Lister, Jones attended Harvard University, where she studied an unexpected discipline.
Rashida Jones grew up practicing many different religions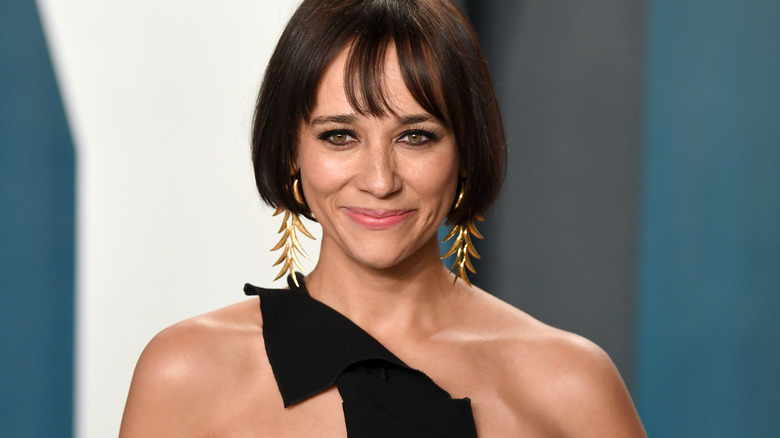 Karwai Tang/Getty Images
Rashida Jones studied comparative religion while attending Harvard University. In an interview with NPR, Jones revealed that she was always interested in religion growing up. For most of her young life, she was raised within the Jewish faith, even though her father is a Christian. At one point, Jones began practicing Hinduism with her mother. Her early introduction to different religions inspired her to want to go deeper into the topic in college. She shared, "As an organizing principle, I think religion is so fascinating in its ability to bring people together and its ability to ... incite war and violence and just to really create order and get people to do ... things you want them to do in the name of God. It's interesting to me."
Jones also revealed that she tried practicing many different religions while studying them. She said, " Even in high school, before I went to college, I was in a Christian choir. I was dabbling in Buddhism. I was going to this Hindu ashram. I was going to synagogue ... I was loving it." Jones' lifelong interest in religion certainly paid off during her college experience.