Inside Mick Jagger's Complicated Family Tree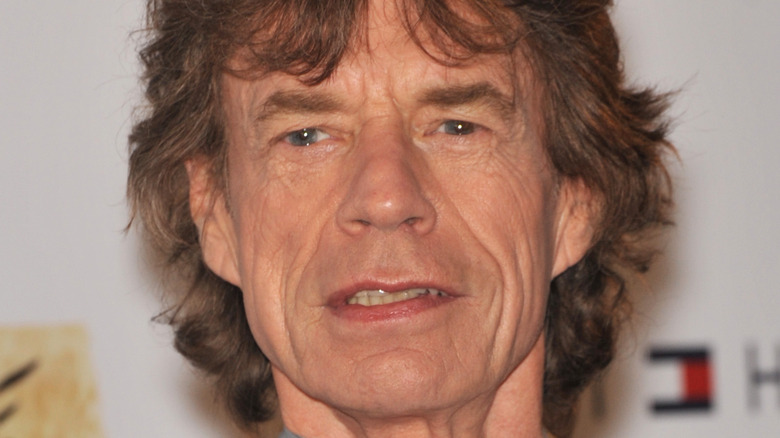 Shutterstock
Iconic British rocker Mick Jagger is first and foremost known for his role as frontman of The Rolling Stones, but his personal life is just as much a hot topic as his music career. He's part of one of the best-selling bands of all time, with over 200 million records sold (via Reuters). Alongside the rest of the Stones, he's a member of the Rock & Roll Hall of Fame, but what does his family life look like?
The 77-year-old has married once (via Harper's Bazaar) while having a number of other partners, and boasts not only eight children but grandchildren and great-grandchildren as well, spanning several decades. Not only that, but some of his offspring have gone on to see success themselves, be it through modeling, designing jewelry, or acting — you might recognize some of their names. 
Let's take a look inside Mick Jagger's complicated family tree, starting from the beginning.
Who are the mothers of Mick Jagger's children?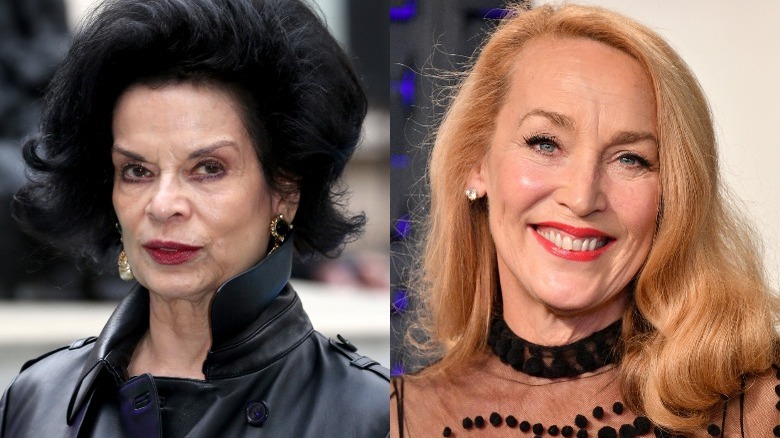 Shutterstock
We'll start back in 1970, when Mick Jagger was in a relationship with Marsha Hunt. The relationship ended that year, and then Hunt gave birth to the singer's first child, Karis Hunt Jagger. A year later, he married Bianca Perez-Mora Macias, born in Nicaragua. That same year, they had their only child together, Jade Sheena Jezebel Jagger. The couple separated in 1977 and got a divorce in 1978, by which point Jagger was in a relationship with Jerry Hall (via Entertainment Weekly).
They had an unofficial marriage, which was declared invalid, unlawful, and null and void by the High Court of England and Wales in 1999, but together the couple had four children – Elizabeth Scarlett Jagger, born in 1984; James Leroy Augustin Jagger, born in 1985; Georgia May Ayeesha Jagger in 1992; and Gabriel Luke Beauregard Jagger in 1997. Jagger's seventh child, Lucas Maurice Morad Jagger, was born in 1999 to the Brazilian model Luciana Gimenez Morad after the two had an affair (via The Mirror), and then there was a gap of 17 years before the rocker's final child.
From 2001 to her death in 2014, Mick Jagger was in a relationship with fashion designer L'Wren Scott (via The Guardian), and has since been in a relationship with ballet dancer Melanie Hamrick, who gave birth to their son Deveraux Octavian Basil Jagger in 2016.
How Mick Jagger's family tree gets complicated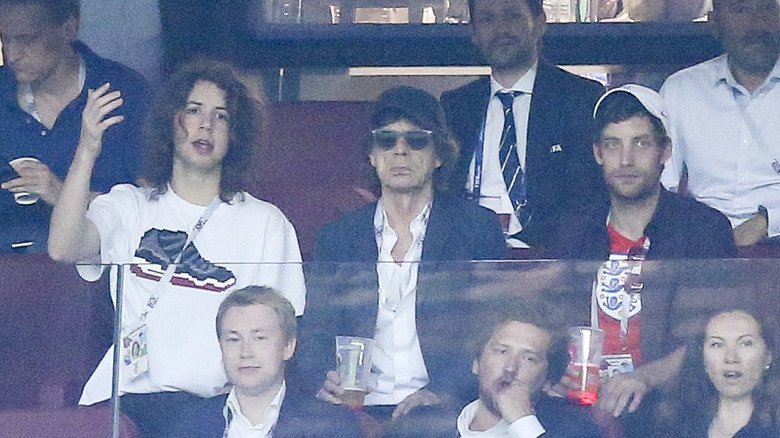 Jean Catuffe/Getty Images
In case you weren't keeping count, that's eight children with five different women, but it's only going to get more complicated from here.
With former partner Piers Jackson, Jagger's second child Jade has two children, Assisi Lola Jackson and Amba Isis Jackson (via Vogue). She also has a son with husband Adrian Fillary, Ray Emmanuel Filliary, born in 2014. Jade's older half-sister Karis has two children with her husband, Jonathan Watson — Mazie and Zak. Then, Elizabeth, Jagger's first child with Jerry Hall, was reported by the Daily Mail to have given birth to a son named Eugene in 2020.
Meanwhile, despite last becoming a father in 2016, Jagger has three great-grandchildren so far. Confusingly, this means that youngest child Deveraux was a great-uncle when he was born. Deveraux's oldest great-niece was born in 2014, while he's also 24 years younger than his oldest niece. In 2014, Assisi gave birth to Jagger's first great-grandchild Ezra Key, and five years later her second child with Alex Key followed — Romy Pearl Ciara (via Hello!). Later on in 2019, Assisi's younger sister Amba gave birth to her first child River, as she announced on Instagram.