Inside Mick Jagger's Relationship With Ex Marsha Hunt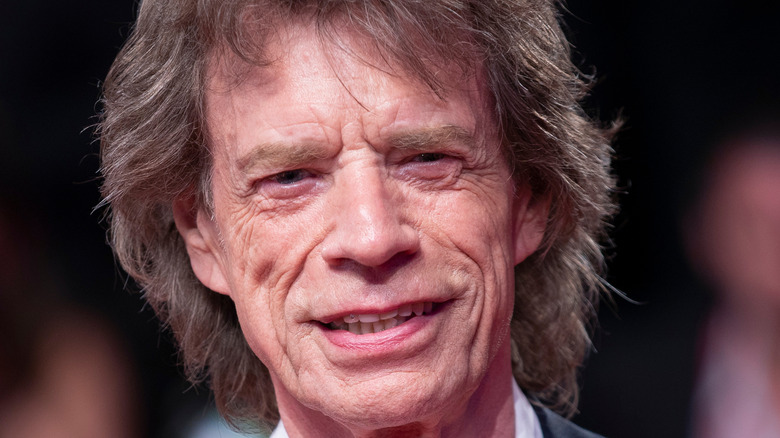 Shutterstock
Mick Jagger, the famed frontman for the Rolling Stones, has been notorious over the decades for being the paragon of a ladies' man. One of Jagger's biographers once reported that per his count, at that point, had slept with 4,000 women (via People). He later clarified, "In retrospect, I think that may be kind of a low figure."
Despite his many, many, many sexual rendezvous – with both men and women – Jagger has also known love in his life. He was married twice, first to Bianca Jagger, then to Jerry Hall, and long-term partners like Marianne Faithfull and L'Wren Scott (via CheatSheet). Another one of Jagger's most famous affairs was with the singer and model Marsha Hunt, who is said to have inspired the 1968 Rolling Stones song "Brown Sugar" (via Rocks Off Mag).
When they first met, Hunt was only 20 years old and starring in the West End production of the iconic musical Hair (via BBC). Jagger asked Hunt to pose in skimpy clothing for the band's song "Honky Tonk Woman," and at first, Hunt refused him, as she wanted to ensure she was setting a positive example for Black women. Hunt was the first Black woman to appear on the cover of the British magazine Queen, and in 1969 would cover British Vogue (via Essence). She would later become the face of the "Black is Beautiful" movement (via Express).
She later recalled, "I didn't want to look like I'd just been had by all the Rolling Stones."
A secret affair exposed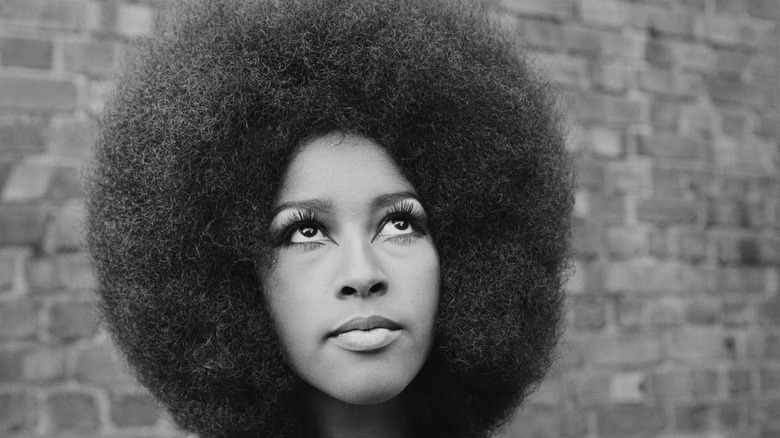 Hilaria Mccarthy/Getty Images
However, Marsha Hunt's firmness in her values only made Mick Jagger want her more. With Mick Jagger being Mick Jagger, the model eventually fell for him, too, and per Rocks Off Mag, his "awkward and shy nature" was key to winning her over. The two then embarked on a secret nine-month long affair, (via Classic Rock & Culture). Marsha gave birth to their child, Karis Jagger, in November 1970. But it always remained important to Marsha that she maintained her own identity. 
As Jagger fans may recall, at the time, Mick was still involved with particular, Marianne Faithfull. It's reported that Hunt adamantly stated, "I never wanted to be known as Mick Jagger's girlfriend." Mick and Jagger's initial plan was to raise their daughter together, but live apart. Plus, at the time of Karis's birth, Mick had already begun his next affair, with soon-to-be first wife Bianca Jagger.
Marsha then became desperate for financial support. Despite Mick's considerable wealth, he only gave Hunt a little over $200  to raise their daughter. Eventually, Marsha was forced to file a paternity suit against Mick, lowering her social status considerably. She went from "the girl from 'Hair'" to "the girl who sued Mick Jagger," she'd later say.
Finally, in 1977, Mick agreed to pay support for Karis on an annual basis and set up a trust fund for her. The two reunited on at least one occasion in 1990, for Karis's wedding, at which time Mick walked his daughter down the aisle.