The Most Fake Part About Fixer Upper With Chip And Joanna Gaines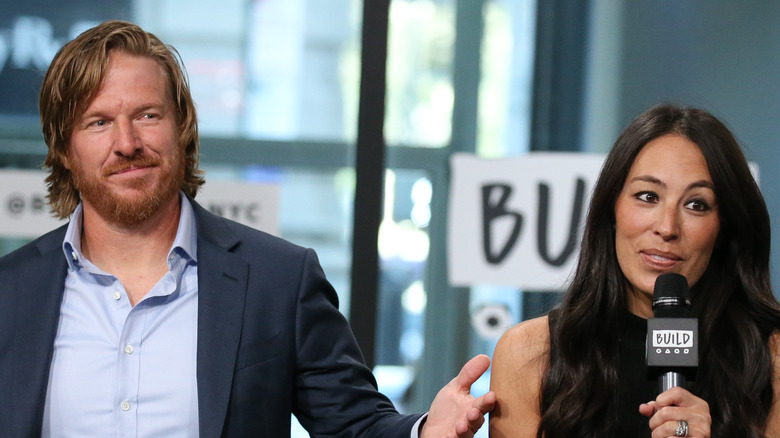 Rob Kim/Getty Images
Home improvement fans definitely know the names Chip and Joanna Gaines. The married couple starred on HGTV's "Fixer Upper" for years. Per IMDb, the show's pilot aired in May 2013, and its first full season rolled out the following year to the delight of fans and house hunters everywhere (via the Waco Tribune-Herald).
Throughout the years, one question has dogged fans of the show: Is it all actually real? It turns out that not everything you see on "Fixer Upper" is real, and there are a few parts that are so contrived it almost makes it hard to watch the show.
The premise of the show is that Chip and Joanna spend time at the beginning of each episode helping a buyer or buyers decide between three homes they want to buy and renovate. The reality is that everyone who is on "Fixer Upper" has already purchased a home or is under contract; HGTV doesn't actually make Chip and Joanna Gaines drive homeowners around to shop for houses.
Here's everything that isn't real on 'Fixer Upper'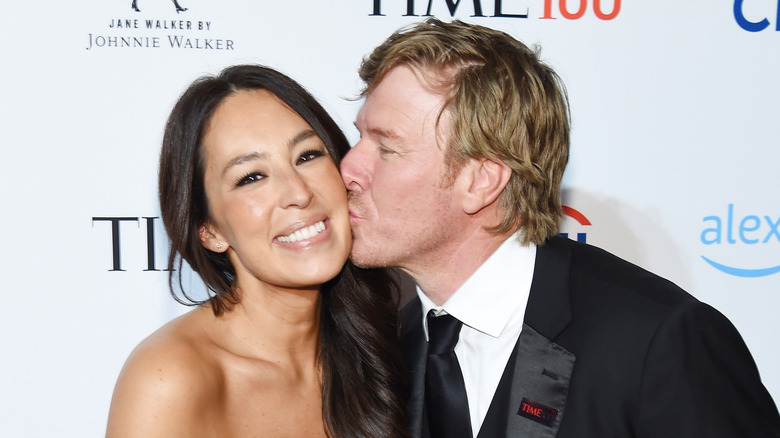 Larry Busacca/Getty Images
David Ridley, who appeared on the show in Season 3, explained the shockingly fake aspect of "Fixer Upper" to Fox News. "You have to be under contract to be on the show," he revealed. "They show you other homes, but you already have one. After they select you, they send your house to Chip and Joanna [Gaines] and their design team."
Rachel Whyte also filmed an episode of the show, and she admitted to Country Living that not only did she and her husband already own their home before applying, they had already moved in before renovations even began. "We were unique in that we lived in the home for five weeks before renovations began, so that was interesting," she said. 
She also notes that parts of the verbal exchange on the show are filmed several times to get them exactly right. "But what happens really is real. The producers might have you repeat things a few times, and they might film things multiple times from different angles, but the reactions and conversations are real. The hard thing is remembering what you said before when asked to repeat it," she told the outlet.