The Surprising Way Queen Elizabeth Made History As A Teen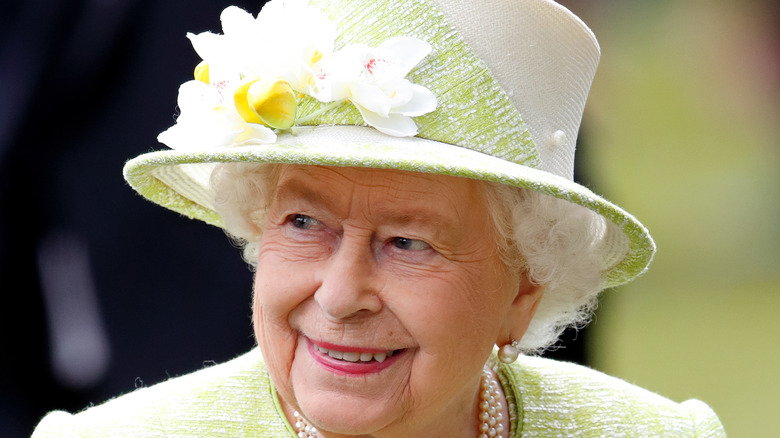 Max Mumby/indigo/Getty Images
Queen Elizabeth II has enjoyed many milestones throughout her reign as the head of the British monarchy. However, it wasn't until recently that her majesty discovered she had in fact made history as a teen.
According to the Evening Standard, the senior royal and her sister, Princess Margaret, attended swimming lessons at Mayfair's Bath Club back in 1941. During her time spent at the London gentlemen's club, the Queen became the first-ever young person within the Commonwealth to be given a Junior Respiration Award from the Royal Life Saving Society — the U.K.'s leading provider of water safety and drowning prevention education.
As People reported, her majesty recalled receiving the award all those years ago during a video call on Thursday, May 6, with the Royal Life Saving Society. Throughout the virtual chat, the Queen revealed that she wasn't aware she had been the first person to be given the honor. "I didn't realize I was the first one — I just did it and had to work very hard for it!" she said on the call. "It was a great achievement and I was very proud to wear the badge on the front of my swimming suit. It was very grand, I thought," she added.
The Queen has returned to work following the death of Prince Philip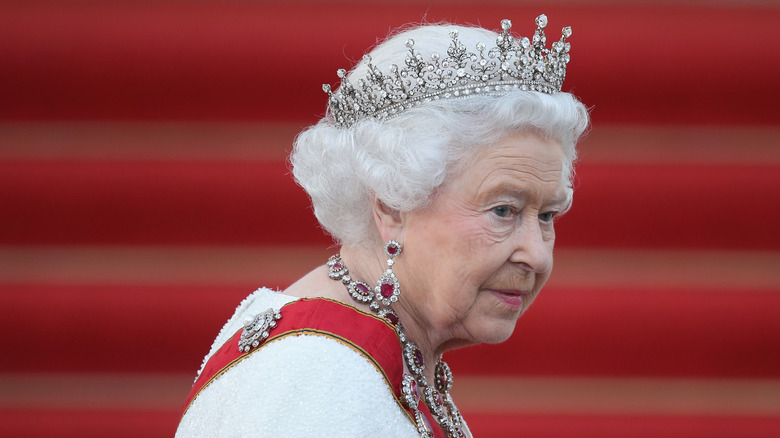 Sean Gallup/Getty Images
In a statement released on Monday, May 10, Buckingham Palace explained that the award in question was handed to a then-Princess Elizabeth for "providing an example to young people and helping to establish lifesaving and resuscitation qualifications across the network of nations" (via People).
According to the Daily Mail, the Queen was joined on the video call by the Deputy President of the Royal Life Saving Society, Clive Holland, Dr Stephen Beerman, and lifesavers Tanner Gorille and Sarah Downs.
As well as reflecting on her teenage achievement, Queen Elizabeth II also presented Dr Stephen Beerman with the King Edward VII Cup, which is awarded every two years to those who have shown outstanding contributions to drowning prevention. "I'm very delighted to be able to present you with this cup — a very large cup, which one day you might see if you come to London," her majesty told Dr Beerman.
The royal Zoom call was one of the Queen's first work engagements since her official period of mourning came to an end, following the death of her husband Prince Philip on April 9.