Biographer Reveals Shocking Details Of Bill Gates' Scandalous Past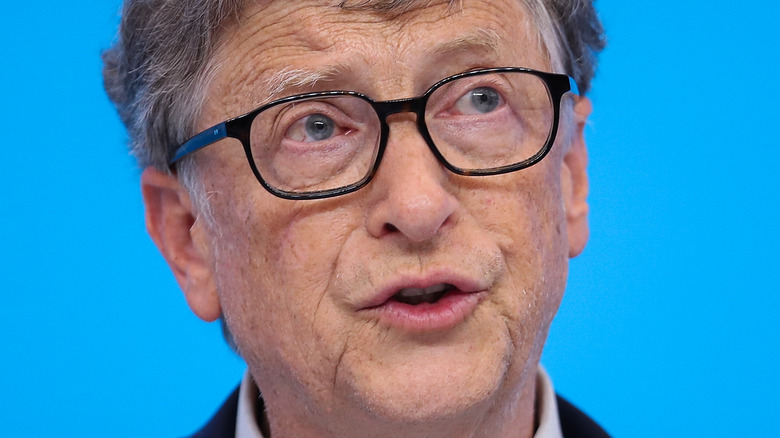 Lintao Zhang/Getty Images
We may receive a commission on purchases made from links.
Bill Gates is receiving a fresh wave of criticism after information from a biography recently resurfaced. In the 1997 biography "Overdrive: Bill Gates and the Race to Control Cyberspace," author and journalist James Wallace did not hold back on unearthing troubling details from Gates' past. The New York Post reports that Wallace characterized Gates as a womanizer when he was younger. Before Forbes labeled him as one of the three richest Americans holding more wealth than the bottom 50% of the country, Gates reportedly enjoyed the party life when he attended Harvard. "[He] did like to frequent Boston's notorious Combat Zone, with its porn shows, strip joints, and prostitutes," Wallace wrote.
In addition, Wallace alleged that the New York Times shielded the Microsoft co-founder from bad press, even though the newspaper received reports of his notoriously wild behavior. Wallace wrote that the Times "didn't report on the wild bachelor parties that Microsoft's boyish chairman would throw in his Seattle home, for which Gates would visit one of Seattle's all-nude nightclubs and hire dancers to come to his home and swim naked with his friends in his indoor pool" (via Report Door).
Bill Gates reportedly threw naked pool parties even after meeting Melinda Gates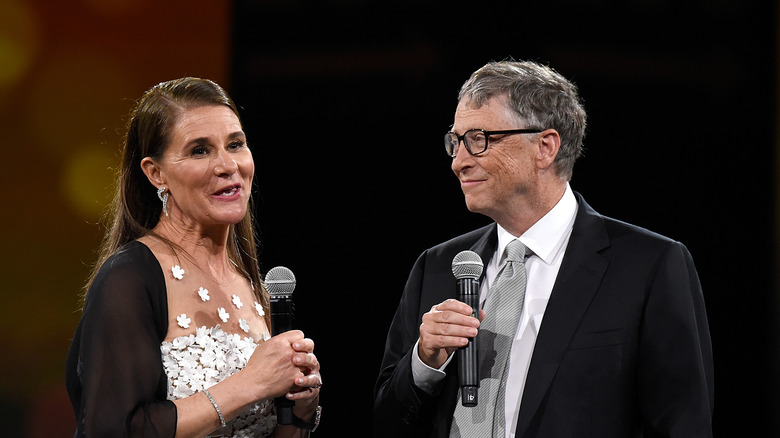 Kevin Mazur/Getty Images
According to biographer James Wallace, the people in Bill Gates' inner circle knew his reputation. However, the wider public didn't know much. "His womanizing was well known, although not well reported," Wallace wrote. Even worse, Gates' soon-to-be wife, Melinda, was reportedly aware of the situation, per Report Door. Wallace argued that Gates continued to throw wild naked parties even after meeting Melinda.
"'Though Gates began dating [Melinda] in 1988, he continued to play the field for a while, especially when he was out of town on business, when he would frequently hit on female journalists who covered Microsoft and the company industry," Wallace wrote, via Daily Mail. Wallace also reported that Gates and Melinda's relationship suffered because of it. For about a year, the couple privately broke up. However, they eventually got back together in 1992 and married in 1994, according to Business Insider.
In light of Gates' recent split from Melinda, many critics are wondering whether Gates cheated during his 27 years of marriage. Interestingly, a Time Magazine interview from 1997, which recently resurfaced, revealed that Gates and Melinda had a strange agreement. Melinda allowed Gates to go on an annual vacation with his ex-girlfriend, Ann Winbald, at her beach cottage in North Carolina. It's unclear whether the agreement was a part of marriage negotiations, but it's definitely clear that the relationship may not have been the best for some time.