The Truth About Peloton Instructor Jess King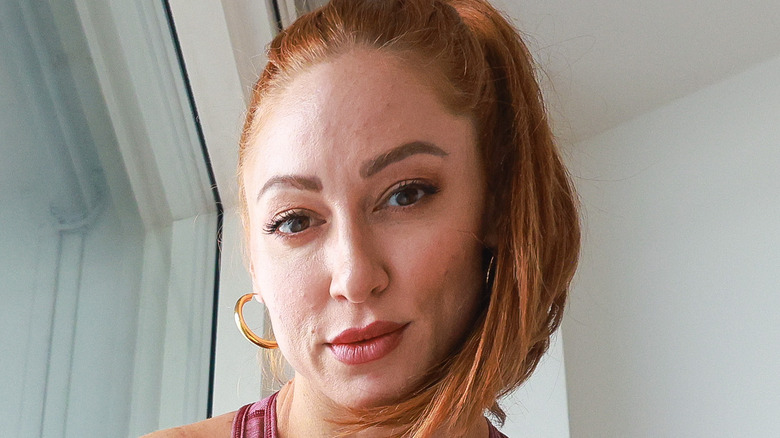 Arturo Holmes/Getty Images
Some would argue that the Peloton obsession would not be as prominent or successful if not for its incredible instructors ... and they might be right. According to CNBC, the instructors have been called the "secret sauce" of the company's skyrocketing success, which has come a long way since its founding in 2012 (via Built in NYC), boosted in no small part by people's changing exercise habits during the pandemic (via Slate).  
Former dancer Jess King, of Peloton's the Jess King Experience, is one of the most high-energy instructors you will find, and both her eccentric outfits and love for house music keep you exhilarated when spinning along with her. While charismatic and down to earth, King also describes herself as "sassy and spicy" in her Peloton bio, which is the same way you might describe her spin and tread classes. As one rider said, "What I love about The Jess King Experience is you never know what to expect. It's like you have to get your VIP ticket and show up to the party."
Jess King is a creator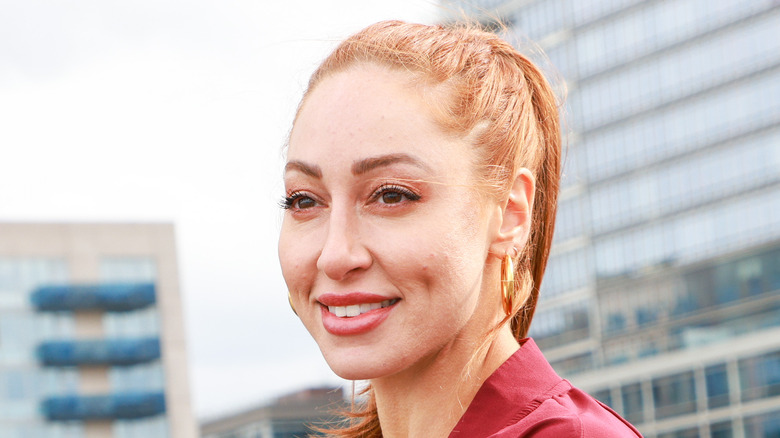 Arturo Holmes/Getty Images
From her stunning spin moves it's hard to believe that prior to her successful Peloton career, Jess King had never even sat on an exercise bike (via Fashion). King explained on the "A Sweat Life" podcast that she had "the unique pleasure" of growing up with a fit mom, which paved the way for her own fit journey, beginning as a gymnast and dancer (via YouTube). King revealed that she did not want to be like her mother, but rather, more of a creator, and was able to tap into her artistic side by performing as the lead role in Las Vegas' Cirque du Soleil. Another fun fact about the Peloton star: In 2008 she made it to the top 10 finalists on "So You Think You Can Dance" (via New York Post).
Putting her creative juices into other platforms, King currently has over 310,000 followers on Instagram where she promotes Peloton as well as her own wellness brand, MindFULL³, which is described as a "360-degree wellness concierge." According to King, Peloton does support its instructors personal brands, telling Self in an interview, "The bigger our personal brands, the stronger we are there."
Jess King is an open book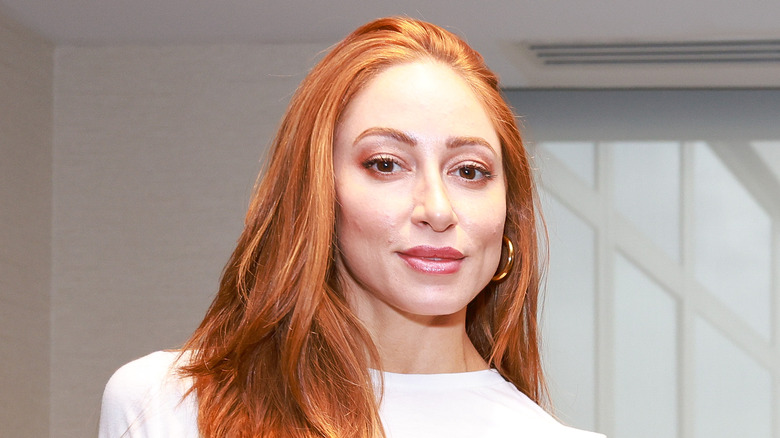 Arturo Holmes/Getty Images
King's success doesn't stop at her professional life. Publicizing her romantic relationship with her fiancée, Brooklyn-based songwriter Sophia Urista, has been a been an integral part of her persona. As King told People of Urista, "There have been many, many moments where I have felt that complete knowing — that deep, deep, inner knowing that this is the person that I wanted to share with, and create with."
Not shy about her personal struggles and accomplishments makes her more relatable and is no doubt a key to her success. King revealed in an interview with Insider, "I have worked my [butt] off in therapy and mental health and healing so I don't spiral out. I feel a duty and a responsibility to do that for myself." She promotes and practices prioritizing mental health, which she claims keeps her from "going off the rails."
In regard to her Peloton profession, King told Fashion, "Our purpose is to impact the lives within our community by transforming them, elevating them, empowering them. We could have never predicted the power that our community now has. It's overwhelming, beautiful, and wonderful."