Here's What Happened During Queen Elizabeth's First Major Public Duty Since Prince Philip's Death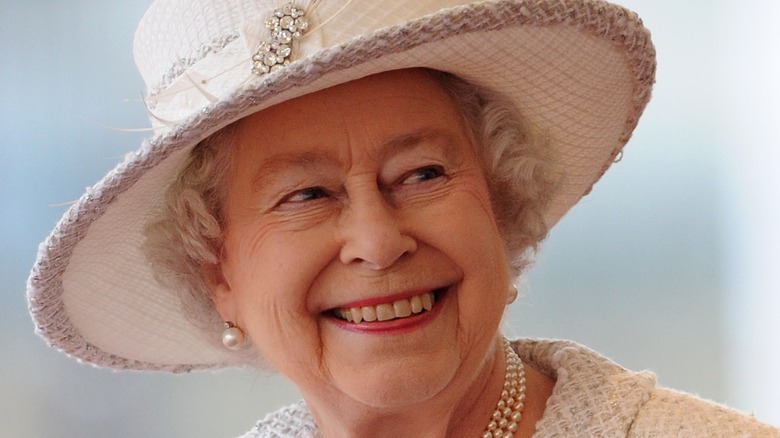 Wpa Pool/Getty Images
One of the Queen's chiefly duties involves representing the crown within the British government — no surprise there. But, this year, she had a different escort to one of its most public ceremonies, one that points to the future of the monarchy and Great Britain as a whole.
According to People, Queen Elizabeth recently performed her first public duty without her husband by her side — opening parliament. The occasion involves her majesty working with the leader of the government to deliver an oration about the current legislation that they plan to implement. Apparently, this year's speech detailed the party's goals to continue to recover from the COVID-19 pandemic.
Arriving in a purple dress and hat, the Queen came in alongside her son, Prince Charles and his wife, Camilla, the Duchess of Cornwall. The outlet notes that she sat alone on her throne in the House of Lords while the next generation sat a few feet away. According to The Daily Mail, this represents the first time that a consort's throne hasn't stood next to the sovereign's in 120 years. Also missing for this occasion were the Queen's ceremonial robes. 
Furthermore, the outlet explains that Charles' presence at events like these likely signals the new protocol that will follow Prince Philip's death.
Queen Elizabeth will continue on with her royal duties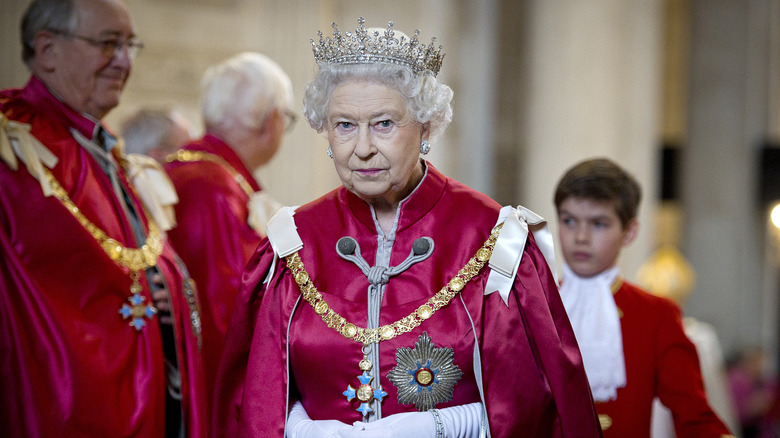 Wpa Pool/Getty Images
Only a month after her husband's passing, the Queen has quickly gotten back to work. A senior aid explained her mindset to People, "Her family will step up and be by her side, but she will carry on. She understands that she has a job to do, and [Philip] would have wanted her to crack on. She did do so when he retired from public life."
This isn't the first time that Prince Charles accompanied his mother, of course. Since Prince Philip retired from public life, the Prince of Wales has escorted his mother to her throne and sat at her side throughout the ceremony. As for the reason she opted not to wear her official crown, which sat on a table beside her, The Daily Mail notes that they become too heavy for the 95-year-old to wear in 2016 — weighing in at two and a half pounds.
In addition to the hallmark occasion, the Queen's standard also flew above Buckingham Palace before the visit — marking the first time she's been in London for six months. The outlet reports that the sovereign has spent most of the pandemic at Windsor Castle rather than their headquarters in the capital city.