Why Angelina Jolie Isn't Looking For Love Anytime Soon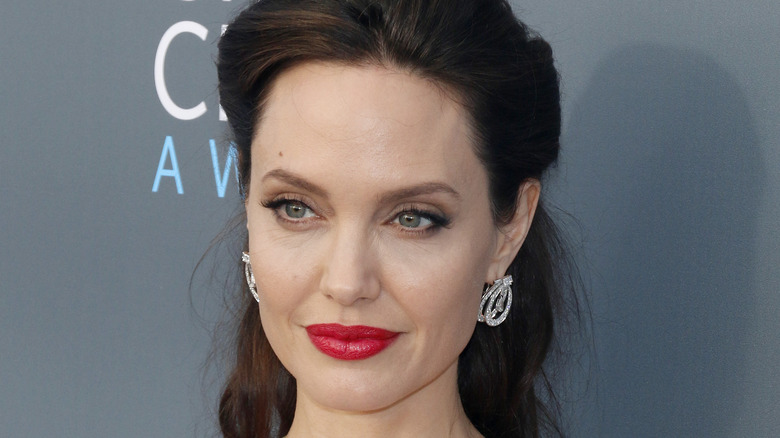 Shutterstock
Angelina Jolie's love life has been tabloid fodder for literal decades. Remember when she and then-husband Billy Bob Thornton wore necklaces containing one another's blood around their necks and talked openly about their sex lives on the red carpet in the early 2000's? Jolie and Thornton do. "I look at that time as a great time 'cause, you know, Angie is still a friend of mine and she's a great person," Thornton says of his brief marriage to Jolie (via US Weekly). And regarding the necklaces, he says their relationship and the necklace story was not "as crazy as people wrote about it." Jolie echoes this sentiment, saying, "It was never a vial anyway ... It was like a flower press. It was like from a slight cut on your finger and you press your fingerprint in. It was kind of a sweet gesture. I thought it was kind of romantic! I still love him dearly and think the world of him, and I'm proud to have been his wife for a time."
Then came the Brad Pitt years, which began with tabloid-fueled stories of the two co-stars falling in love during the filming of "Mr. and Mrs. Smith," when Pitt was still married to Jennifer Aniston (via Glamour). The couple went on to build a family with six children, both adopted and naturally conceived (via Celebrity), and get married as well. In 2016, however, the couple parted ways. Now, Angelina Jolie has spoken out on her life as a single woman, and it is illuminating.    
Why Angelina Jolie says she isn't seeking a man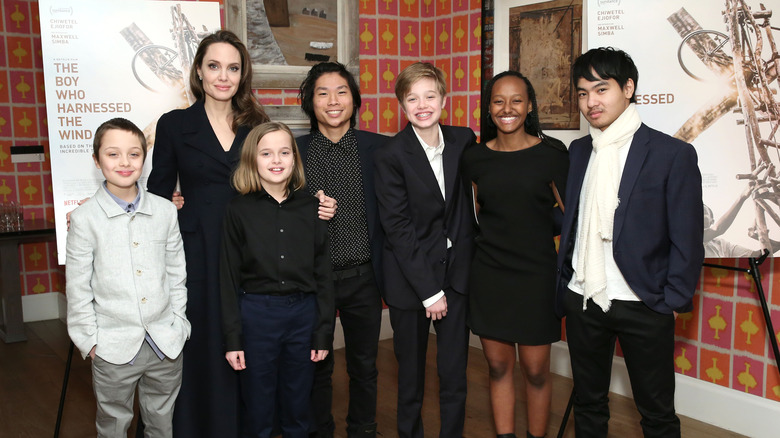 Monica Schipper/Getty Images
In an interview with E, Jolie was asked about her "deal-breakers" where it comes to looking for new love after her divorce. She is still fighting a custody battle with Pitt over their kids Maddox, 19, Pax, 17, Zahara, 16, Shiloh, 14, and Knox and Vivienne, 12. In response, she said, "I probably have a very long list [of nos]. I've been alone for a long time now" (via The Daily Mail). Her focus has been, and will continue to be, being the best she can be for her children. She even credits them for taking good care of her as she navigates being a single mom. 
She said of her children, "I have six very capable children. Of course you wake up and you just feel like, 'I've got to make sure they're OK. I've got to make sure they're mentally OK.'" She went on to say, "But honestly I think a few years ago it switched and they're thinking, 'I've got to make sure mom's OK' ... They take such really good care of me, and we're such a team. So I am very, very lucky ... So I worry. I'm always the one who worries but I adore them. They're cool people."