What We Know About John Mulaney's Soon-To-Be Ex, Anna Marie Tendler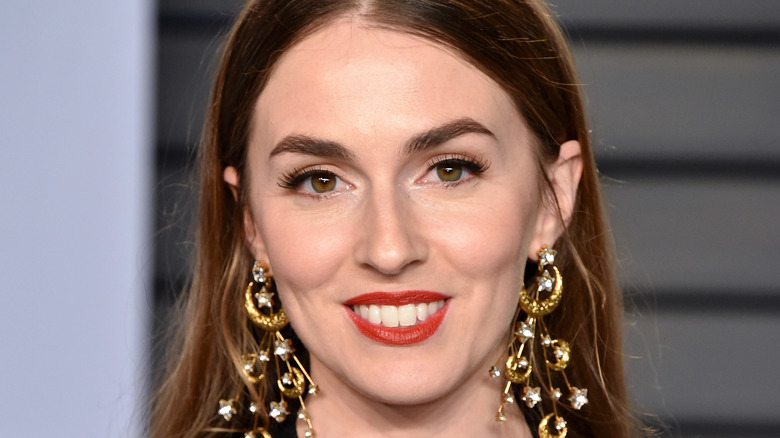 John Shearer/Getty Images
The news that broke hearts all over the internet, John Mulaney's split from his wife has many people looking back on their time together and all the jokes he shared about their life. PageSix first reported the news, publishing Mulaney's statement that read, "John will not have any further comment as he continues to focus on his recovery and getting back to work." As for Tendler, her rep told People, "I am heartbroken that John has decided to end our marriage. I wish him support and success as he continues his recovery."
The two were married for six years and remained a couple as the comedian checked himself into a rehabilitation facility in December following a relapse in his addiction battle. Insider reports that Mulaney met his future wife on an outing to Martha's Vineyard in Massachusetts when she drove the group home and laughed at her future husband's jokes. The 35-year-old works as a makeup and hair artist, the outlet notes, with Mulaney breaking the news that he had a girlfriend in 2012 with this cheeky line, "My girlfriend is a makeup artist and hairstylist and cuts my hair for free. I would promote her here but I totally forgot her name."
Of course, anyone who's seen the comedian's Netflix specials will know of their dog, Petunia. The couple adopted the french bulldog in 2013 and married a year later in the Catskills. Mulaney shared his thoughts on Instagram of their nuptials, writing, "On a beautiful and perfect day, I married a beautiful and perfect woman. I wish I could live it over and over again."
Anna Marie Tendler worked as her husband's makeup artist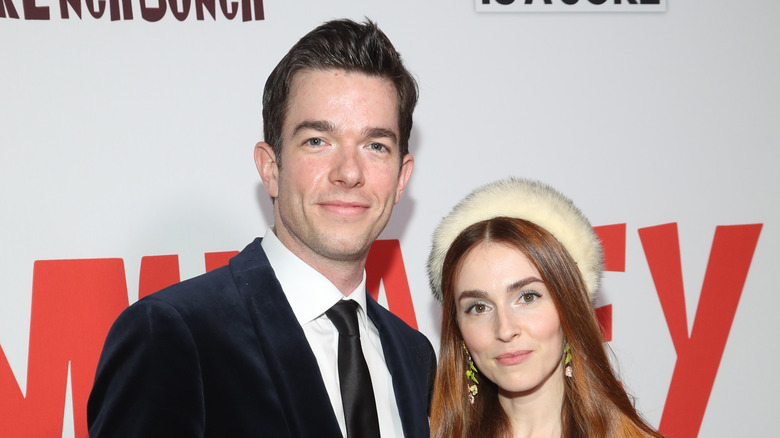 Manny Carabel/Getty Images
With Mulaney's career as hot as ever, he brought his wife onto his 2016 project, "Oh, Hello" on Broadway, in which he and his co-star play elderly men. "It was hands-down the most rewarding thing that I did in makeup in my entire makeup career," she told Nylon in 2019. "We did 140 shows just on Broadway, that doesn't include the tour and off-Broadway. I went from writing books, which was very solitary, to working on Broadway on something really collaborative and that was so fun."
Tendler has a thriving career of her own as well, with two beauty books she's penned detailing her journey with personal style and self expression. Furthermore, she works as a Victorian lampshade craftsman, has a popular Tumblr blog and her own business, Silk Parlor, the outlet notes. As for where she draws her inspiration, the 35-year-old said in the interview, "I'm very aesthetically driven. Every aesthetic decision that I make is based in some sort of art background, that's just how I see the world."
Before college, she headed to LA for a year "to Vidal Sassoon and learned how to cut hair there. Then, I came back to New York, started college, dropped out, got my certification in makeup, and started working."
Artistic, successful and driven, Tendler has accomplishments of her own to be proud of.