Dylan Dreyer Just Revealed Big Family News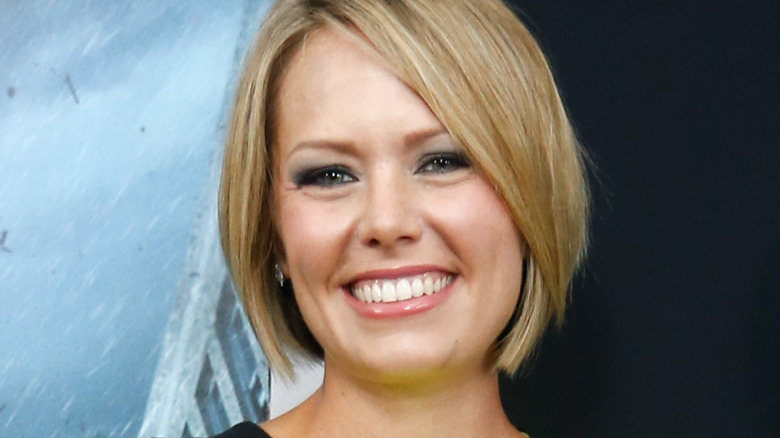 Shutterstock
"The Today Show" Co-Anchor and NBC Meteorologist Dylan Dreyer has had an astronomical career trajectory. She began her career in 2003 as the weekend meteorologist at a local-level TV channel and NBC affiliate in Erie, Pennsylvania, and in 2005 became the weekend meteorologist on the NBC channel in Providence, RI (via United Talent). In 2007, she moved up to working as the weekday morning meteorologist on the NBC news affiliate channel in Boston, WHDH-TV, in 2007, and by 2008 she had already been named Boston's Best Meteorologist by Improper Bostonian magazine. With all of this under her belt, Dreyer was poised and ready to take on the roles she now fills at the national-level on "The Today Show" in 2012. 
Dreyer also serves as the host of "Journey with Dylan Dreyer," in which she brings viewers on adventures all over the globe, discussing the wonders of nature and also giving candid thoughts about her career and her role as mother and wife. It's in the realm of children and family that Dylan's announcement came this morning. 
Dylan Dreyer's happy announcement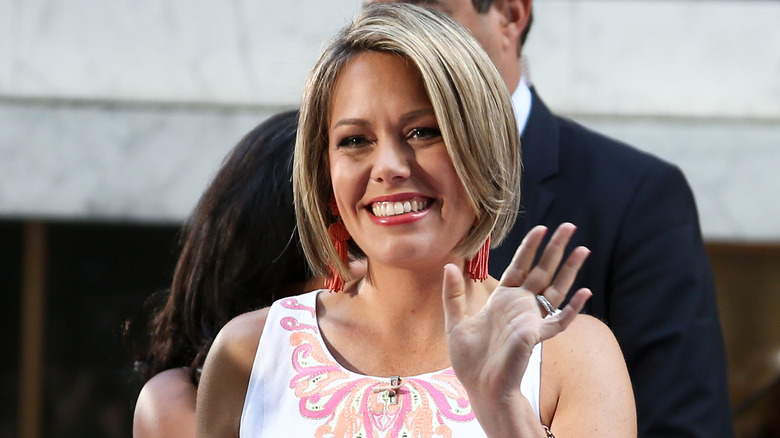 Shutterstock
After struggling with secondary infertility after the birth of her first child six years ago, Dreyer gave birth to her second son 16 months ago, much to her joy and that of her husband, Brian Fichera. Now, Dreyer seemed overjoyed to share the news that the couple is expecting their third child this coming November (via People). Dreyer also promised to announce the sex of the baby on live television when the news becomes available. 
Dreyer said of her children and of her desire to keep growing her family, "We really enjoy having kids ... And we're like, 'Let's try for a third.' And it wasn't happening so we said, 'Let's forget it, let's move on.' And then, of course, surprise!" Dreyer had previously discussed her struggles with miscarriage and secondary infertility, and so this announcement was filled with immense excitement. She previously said of the birth of her second child, "By putting my story out there, I feel like the thousands of prayers and good wishes we received really made a difference ... I knew it was in God's hands, and this is certainly an answered prayer."