Billie Eilish Opens Up About Her Viral Vogue Cover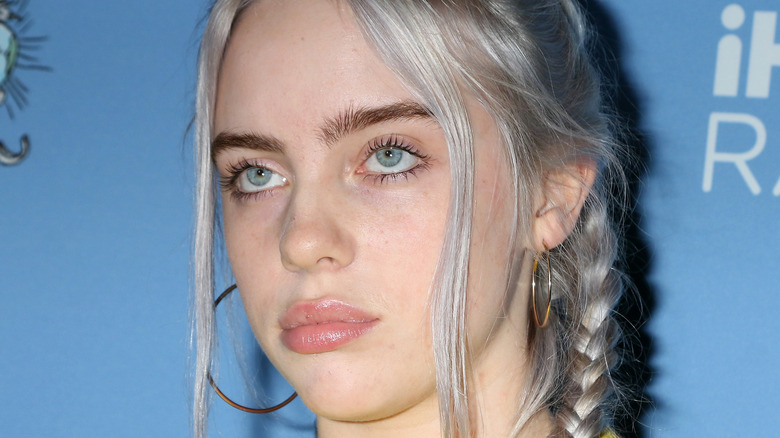 Shutterstock
Billie Eilish has been breaking the internet again and again these days. You would think the 19-year-old singer would have known that her most picture drops would cause quite a stir, especially because she changed her entire look in one fell swoop. But according to Eilish, it's overwhelming.
On March 17, the songstress posted a picture of her new blonde do on Instagram. The post broke gained 1 million likes in just six minutes, breaking the previous record held by Selena Gomez, via BBC. More recently, Eilish broke the record again. The "Your Power" singer posted her latest magazine cover for British Vogue on her Instagram on May 2, which reached 1 million likes in less than 6 minutes.
In an interview on "The Late Show with Stephen Colbert," Eilish confessed that she still isn't quite used to her stardom and the chaos she can sometimes cause. When host Stephen Colbert asked her if she still gets excited by the huge level of response to her Instagram posts, she said, "I do get excited. I think it more just makes me never want to post again."
Billie watched her photo go viral in real time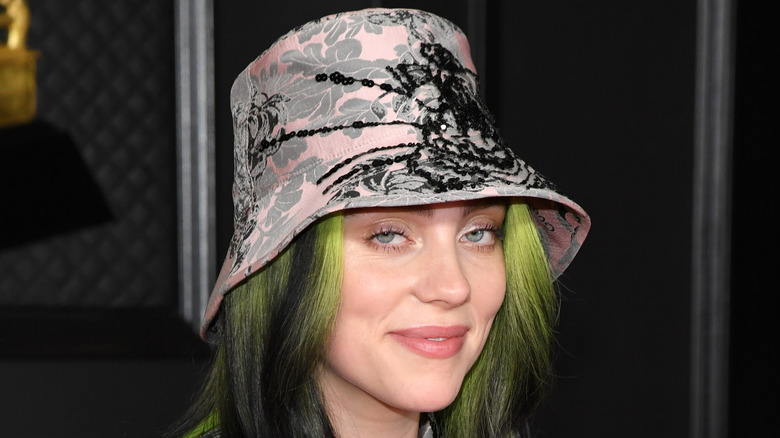 Kevin Mazur/Getty Images
As Elite Daily reported, Billie Eilish was taken off guard when photo after photo from her British Vogue shoot went viral. "I feel like I wanted to post more when less people cared," she explained in her interview with Stephen Colbert. "And now that more people care, it's like scary to me."
Despite her feelings, Eilish also acknowledged that the reaction to her posts was remarkable. "But I mean, it's amazing," she said. "It was so weird the day that all those pictures came out. Because I would post one and then I'd see, 'Billie Eilish has broken the record for the fastest picture ever liked!' And then I would post another one, and it would say, 'Billie Eilish just broke the other record she just broke with the new fastest picture ever liked!' It's been crazy. It's been a very weird, surreal week." 
In her interview with British Vogue, Eilish also confessed that she knew her transformation in the photos was huge. "I've literally never done anything in this realm at all," she explained. "Y'know, besides when I'm alone."