Why The Queen Can Drive Without A License Plate On Her Car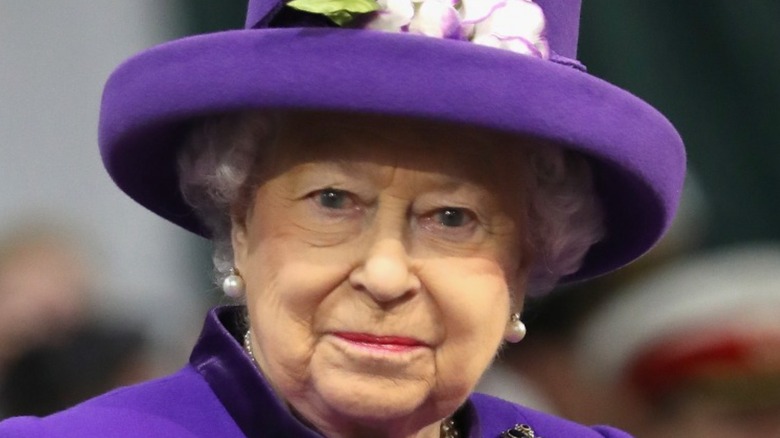 Chris Jackson/Getty Images
She's one of the most powerful people in the world, and we've often seen the queen driving around, even as she gets older. It's something that Her Majesty enjoys doing herself, so when on royal grounds in particular she's believed to much prefer to drive herself rather than be chauffeured round — and it doesn't look like she'll be stopping anytime soon, even if she's believed to no longer take the wheel in public (via Vanity Fair).
Of course, being a monarch brings with it a whole load of special privileges, as well as things you're not allowed to do, and one thing you might not know is that the queen is actually permitted to drive around without a license plate, even on public roads — not just when she is driving around the royal estates. This is why the queen can drive without a license plate on her car, unlike everybody else in the United Kingdom.
It's part of the "royal prerogative"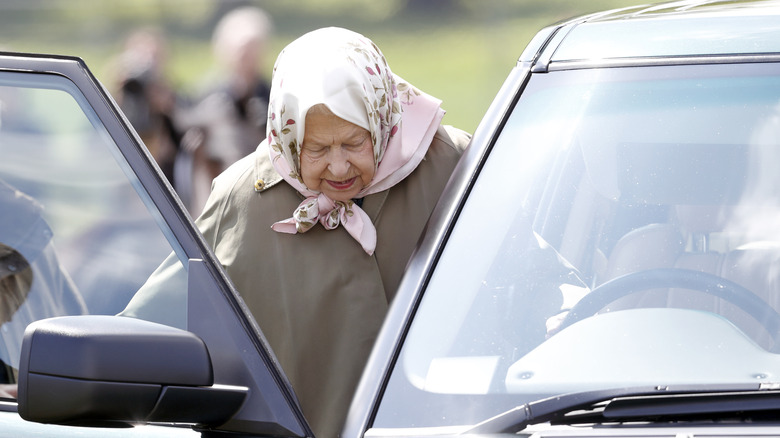 Max Mumby/indigo/Getty Images
According to Hello!, the queen is the only person in the UK permitted to drive without a license, and without a number plate on her car. It's part of what's called the "royal prerogative" — special privileges afforded to the monarch alone. As well as not needing a license, Her Majesty has never had to take a driving test either. Despite this, driver's licenses are issued in the queen's name.
Of course, Her Majesty has had plenty of experience in the driver's seat. Part of the Women's Auxiliary Territorial Service during the Second World War while still a princess, the queen trained as a driver and mechanic, eventually being promoted to honorary junior commander (via The Independent).
The queen has even reportedly helped her children learn to drive, and boasts an impressive collection of vehicles believed to be worth over £10 million altogether.