The Truth About Chris McNally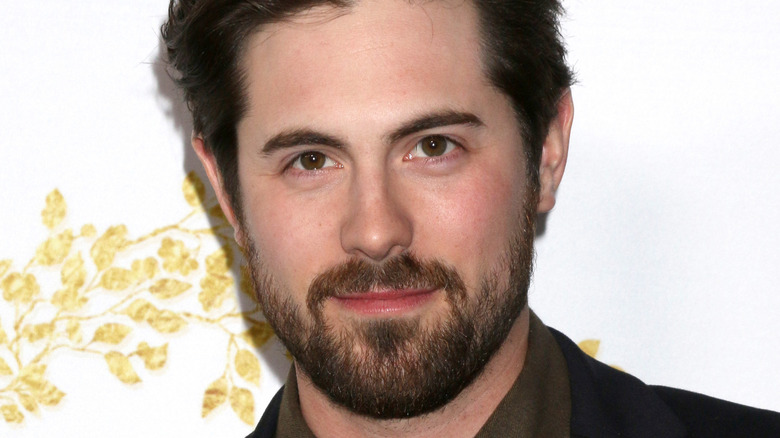 Shutterstock
Fans of Hallmark's "When Calls the Heart" have been on the edges of their seats this season waiting to see who Elizabeth (played by Erin Krakow) will choose — Nathan (played by Kevin McGarry) or Lucas (played by Chris McNally)? 
While the odds aren't looking good for Lucas after he selflessly set Elizabeth free to make the best decision for her ahead of the May 9 season finale, McNally told "The Sarah Scoop Show" he's loving this season's storyline, adding, "Every time I got a script, I didn't really know what to expect, necessarily, so it's always fun discovering that." The Canadian actor joined the cast of the popular series in 2019 and quickly won over fans as a potential love interest for its lead character, Elizabeth. While a Season 9 renewal has yet to be announced, McNally is likely to remain on the show regardless of Elizabeth's choice, thanks to his popularity. 
McNally began his acting career with minor roles on popular TV shows, including The CW's "Supernatural" and Netflix's "Altered Carbon," but he quickly landed larger roles in movies of the week for Lifetime and Hallmark before securing his spot in the cast of one of Hallmark's highest-rated shows, according to an article on Medium. When he's not working, he spends most of his time with his rescue dogs, exploring the outdoors, he told HOLR.
Chris McNally's good friends with his co-stars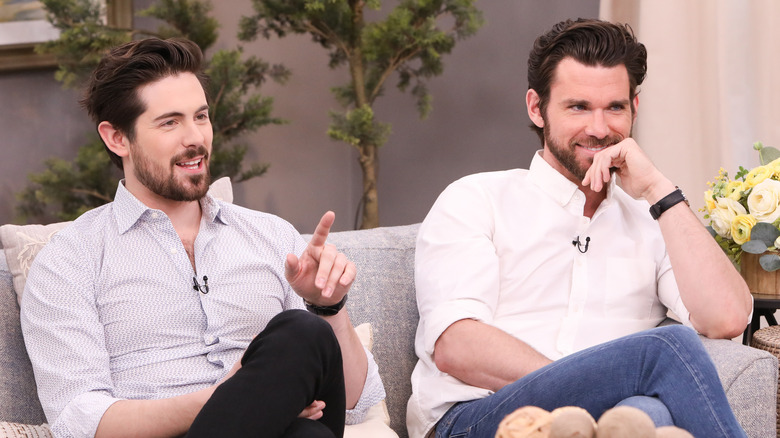 Paul Archuleta/Getty Images
While they might play romantic rivals on "When Calls the Heart," actors Chris McNally and Kevin McGarry are friends when not working. During an appearance on Hallmark's "Home & Family," McNally said he loved hosting parties for his castmates, and he even hosted the season's wrap party for cast and crew. 
"I like having friends over and having a good time and creating a good environment and making wicked charcuterie boards," he said. The actor admitted he worked as a bartender prior to being an actor, so he also enjoys mixing drinks for his guests. He hopes to someday open a cocktail bar or speakeasy, he said. 
While his career in acting looks bright, McNally told Elevated Magazine if his acting career hadn't worked out, he probably would have been a designer similar to his parents, both of whom work as interior designers. However, he's wanted to be an actor since he was a kid. "I wanted to work in the business and I wanted to be an actor," he recalled. "To be immersed in stories and play different characters, and have people enjoy the products that I'm a part of. It feels like a personal victory, and then also I love what I do so I'm very happy in my own life."