What Is Mandy Moore's Net Worth?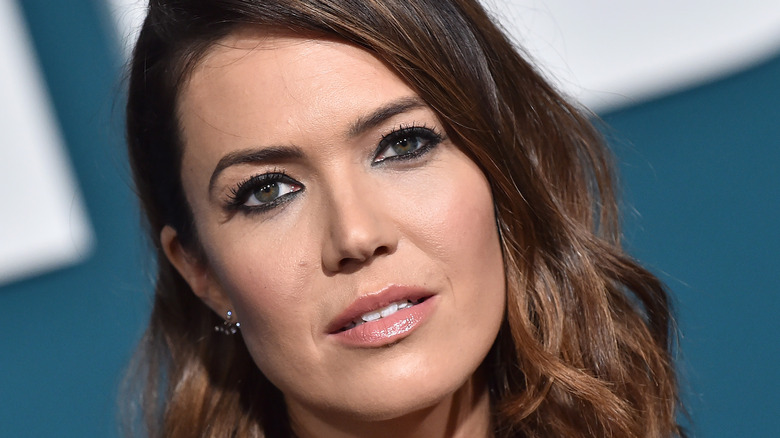 Shutterstock
Picture it: the year was 1999, where butterfly clips were all the rage, "TRL" and Carson Daly were staples on MTV, and everyone is wearing GUESS bell bottom jeans with the white platform Sketchers. 
You may not remember, but there was a war going on back in the millennium – a pop princess war that is. Mandy Moore became a household name as she entered the music scene in the late '90s and early 2000s to battle for a spot on the charts with gems like "Candy" and "Only Hope," (via Bustle). Many Millennials grew up with Moore's CDs in their boombox or disc players and can remember sitting on those hot pink inflatable couch with their best friends while singing along.
The singer and actress has received many accolades over her career including a star on the Hollywood Walk of Fame, (per NBC Los Angeles). She has also been nominated for a Golden Globe and her second and third albums made it to gold on the charts. Adding to her impressive resume, Moore was also ranked No. 96 on VH1'S list of "100 Greatest Women in Music." 
So how much has the multi-talented star earned over the years?
Mandy has less money than you think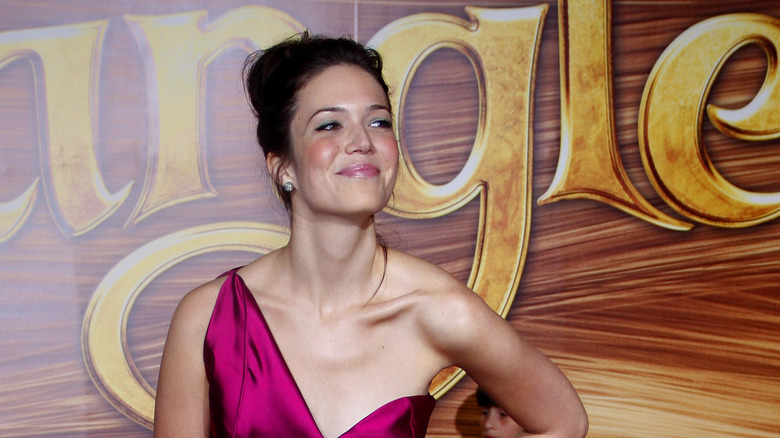 Shutterstock
Mandy Moore is said to be worth an impressive $14 million, according to Celebrity Net Worth. She once spoke about her albums "So Real" and "I Wanna Be With You" to the Houston Chronicle in 2004, telling her fans that she apologizes to "anybody who bought them and wasted their money." But any fan who listened to Candy knows that it is a catchy song that helped launch her career so they will have to respectfully disagree with Moore. And while she may not have loved her debut song, she is surely laughing all the way to the bank. 
Moore first stepped into the studio at the ripe old age of 15 where she took over bubblegum pop and flourished into the singer and songwriter she is today. While she did take a 10-year break from music (think of it as a long gap year) she always stayed close to her musical roots, (via Billboard).
But now, after breaking into acting, she has all the pennies in her pocket to keep her warm. Moore has made quite a name for herself with a career that has spanned over 20 years. She has managed to make millions, all thanks to her acting, which started with the lead role in "A Walk To Remember," (via The Richest).
Mandy is still making music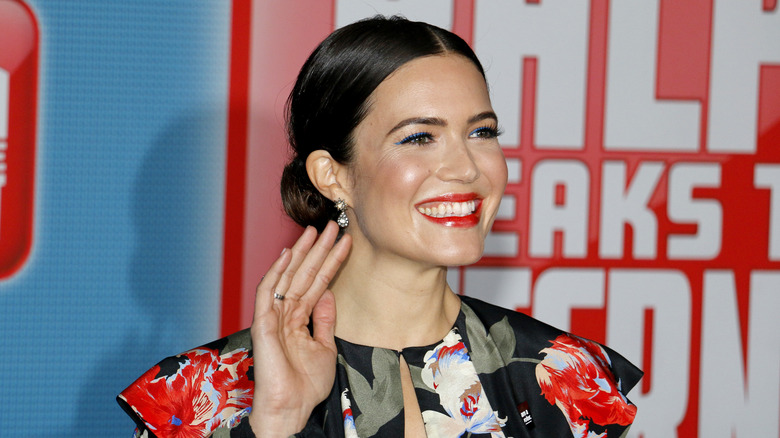 Shutterstock
Mandy Moore has also starred in "The Princess Diaries," and she voiced Rapunzel in Disney's "Tangled." Currently, she is acting in NBC's "This is Us," where Style Caster has her earning $250,00 per episode. Back in Season 2, she earned $1,530,000 a season or $85,000 per episode if you are good at math. The incredible success of the show has enabled her to ask for more money in between the seasons.
Just because she has gone full throttle into acting doesn't mean she has given up her passion for music. In March of 2020, she released her new record, "Silver Landings," which has also earned her a pretty penny, (per The Chicago Tribune). Many fans may not be aware that she also started her own fashion line, Emblem, in 2005, which sold contemporary knitwear but shut down in 2009, though she still made a good amount of money via sales, (per People). 
As for real estate, she and her husband, Taylor Goldsmith, currently live in a 1950's house located in Pasadena, Los Angeles, (via Celebrity Net Worth). She brought the home for $2.6 million and most recently shared pictures of it in 2018 with Architectural Digest. The actress also owned a $1.725 million home in Los Feliz which she sold after her divorce for $2.95 million. The brunette has certainly found her niche, and it doesn't look like anyone will be able to stop this girl next door from achieving her next dream.