Mandy Moore Opens Up About The Challenges Of Her Third Trimester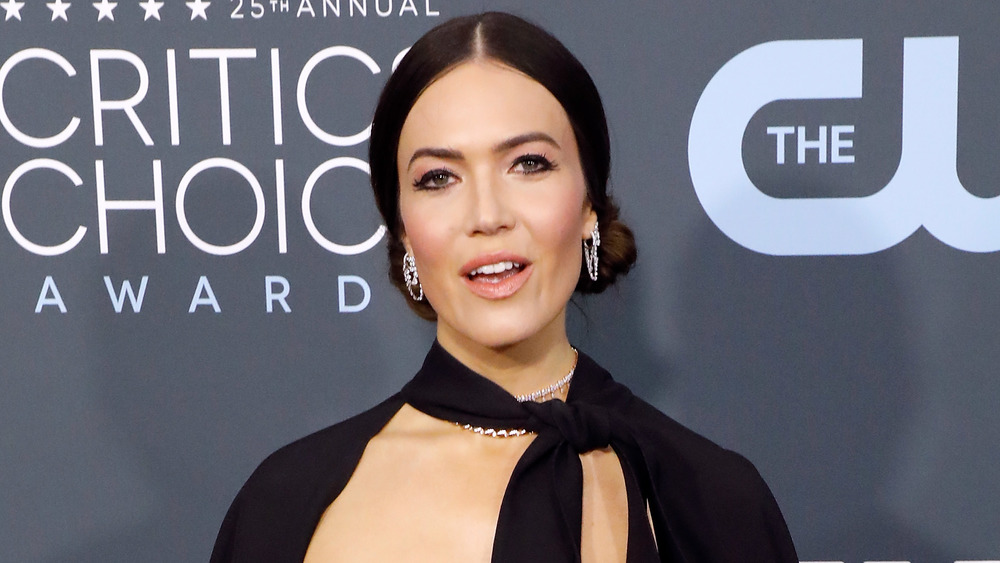 Taylor Hill/Getty Images
This Is Us actress Mandy Moore, who wed Taylor Goldsmith in 2018, has been more than candid about her first pregnancy (via Oprah Mag). The 36-year-old first shared her exciting news back in September with an Instagram post that simply read, "Baby Boy Goldsmith coming early 2021."
Moore then confessed about her first trimester, "I couldn't eat. I lost a bunch of weight. I just, like, I just stayed in bed all day" (via E! Online). She added on SiriusXM's The Jess Cagle Show, "But luckily, I know that's not the case for everybody that it sometimes can, you know, persevere for the entire pregnancy. So, I'm lucky that that kind of trailed off and I feel much better now."
Then, in another Instagram post, the star opined, "Just sitting here thinking: will I ever enjoy coffee again?. It's one of my major food aversions right now (and I know— probably for the best) but it makes me sad because I used to dream about coffee before bed."
Now, Moore is opening up about more challenges during her third trimester.
Mandy Moore is struggling with nausea again as she nears her due date
The excited soon-to-be star mom took to her Instagram Stories to share an update on how she is faring toward the end of her pregnancy (via ET Online). "Question for third trimester pregnant friends — is anyone else suddenly nauseous, exhausted, and weepy?" she relatably asked, adding, "What the heck? I feel like everything just turned on a dime."
The refreshingly candid mom-to-be updated fans with another video, relaying, "Today is a new day and I definitely feel less 'off' but going with the flow and expecting to feel all the feels again soon. Hormones are no joke."
Moore, who also shared a recent bump pic of herself at 30 weeks via Instagram, further shared via her Instagram Stories, "I am OK. I am grateful. It is just wild, hormones are crazy." 
We hear you, Mandy! Good luck getting through the rest of your third trimester!