Halston's Net Worth At The Time Of His Death May Surprise You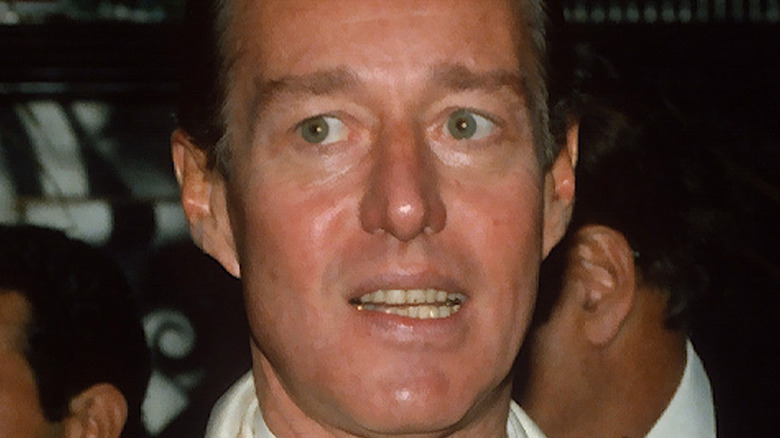 Yvonne Hemsey/Getty Images
American fashion designer Halston is widely known as one of the defining fashion designers of the late 20th century and one of the most memorable visionaries in American fashion history (via Vanity Fair). Before becoming an international success — not to mention wealthy — Roy Halston Frowick was born in Des Moines, Iowa. While growing up in the midwest, he discovered his love for making clothes (via Biography). The budding designer first worked as a fashion merchandiser at a department store called Carson Pirie Scott while attending the Art Institute of Chicago.
However, Halson's career didn't take off until he started designing hats. In 1953, he began designing hats for a hair salon in the Chicago Ambassador Hotel (via HATalk). Halson later opened his own shop in Chicago and was soon discovered by famous milliner Lily Daché and moved to Manhattan. He became one of her top designers and later worked for department store Bergdorf Goodman where, per the Chicago Tribune, he became their "first 'name' designer in-house."
Though Halston's hats were already beginning to draw much attention at Bergdorf Goodman, his career reached new heights when first lady Jackie Kennedy wore a pillbox hat he designed at her husband John F. Kennedy's 1961 inauguration (via Glamour). Kennedy's hat went viral and left the whole world wondering who Halston was.
Halston's status as one of the most influential fashion designer in American history earned him an impressive net worth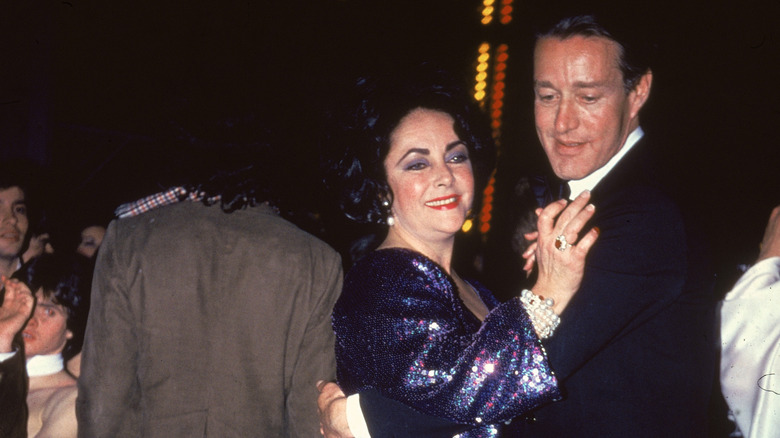 Hulton Archive/Getty Images
In 1966, the milliner began designing women's wear and became known for creating the American "Sportswear" look which is described by Glamour as the perfect mixture of simple, comfortable and sexy. This look attracted a lot of celebrities and helped make Halston a household name. He became known for dressing and often traveling with Liza Minnelli, Naomi Sims, Elizabeth Taylor and many other stars.
After becoming a celebrity in his own right, Halston sold his business to the Norton Simon conglomerate in 1973 but stayed on as principal designer (via Britannica). In 1982, the designer began working on an affordable clothing line for J.C. Penny. This deal was extremely ahead of its time and helped to continue to grow the Halston brand as it made his luxury designs more accessible. Through this deal, he was able to bring his signature Ultrasuede shirtwaist dresses, perfectly tailored suits, and halter dresses to the general public.
In 1990 Halston died from AIDS-related complications. At this time, the iconic designer was worth an impressive $100 million according to Wealthy Genius. Though the designer is no longer with us, he continues to be remembered as one of the most influential designers of all time.