Everything We Know About The Conservatorship For Colin Farrell's Son
Kevin Winter/Getty Images
Colin Farrell and ex-girlfriend Kim Bordenave have reportedly filed a conservatorship for their son, James, who will turn 18 in September.
Ahead of his oldest son's birthday, the Daily Mail is reporting that the 44-year-old actor and Bordenave, 49, have filed a joint petition in which they've requested to remain in legal control over their son's decisions as he continues to live with Angelman syndrome, a rare neuro-genetic disorder.
According to Today, James needs daily assistance, including someone to make him meals and dress him, due to the genetic disorder, which causes developmental delays, a lack of speech, seizures, and impaired balance.
They're petitioning the court, according to the outlet, "to be in charge of finding proper housing for their son, power to access confidential records, withhold consent of marriage, enter into contracts, give medical consent, and the power to make educational decisions." 
According to the Daily Mail, Farrell alleges that James cannot attend court hearings, due to his anxiety, but insists James would request a conservatorship if he was able to say it himself.
Colin Farrell has been open about his son's condition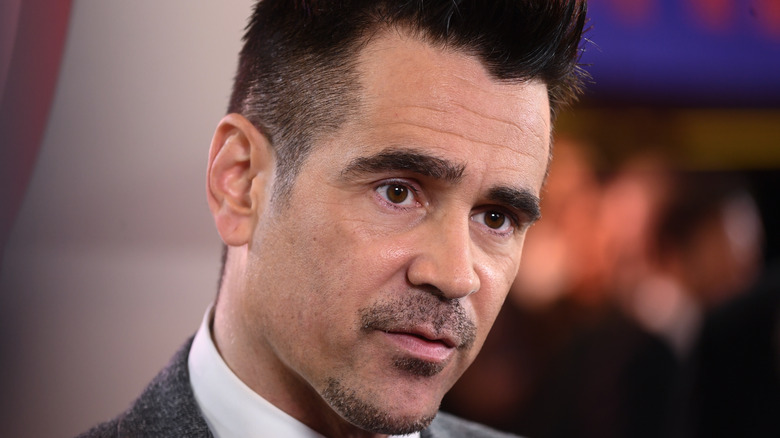 Gareth Cattermole/Getty Images
Nearly a decade ago, in 2012, Farrell opened up about his son's condition after previously keeping his struggles with the disorder a secret.
"We share in the smallest victories; the first words at age six or seven, being able to feed oneself at 19, and getting the seizures under control. When James took his first steps at age four, I nearly broke in half!" he shared during an interview with In Style, via the Daily Mail.
As for the reason behind his decision to go public, Farrell, who is also dad to 11-year-old Henry, said that after attending the Special Olympics in Shanghai in 2007, he decided, along with Bordenave, to "talk publicly about the pride and joy I had in our son."
"He has enriched my life, but I don't want to minimize the trials that so many families go through; the fear, consternation, frustration, and pain... When you're the parent of a child with special needs, it's important to feel that you're not alone," he continued.