The Internet Can't Stop Talking About Colin Farrell's Eyebrows At The Golden Globes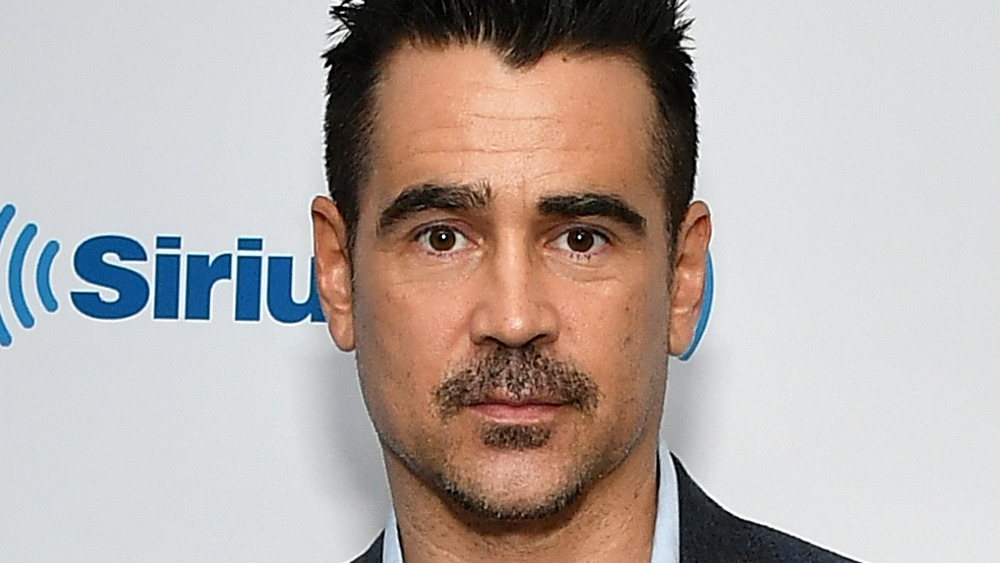 Slaven Vlasic/Getty Images
Tonight's Golden Globe Awards, while held remotely for safety, was still a star-studded affair with many celebrities Zooming in to present awards to their colleagues and friends (via IndieWire). One such A-list actor to present an award from afar was intrepid bad boy Colin Farrell, who appeared dressed professionally and spoke closely to his computer camera. That said, viewers were so distracted by his appearance during the awards that they likely forgot to pay any attention to the award he was presenting or to the nominees he was discussing.
While Farrell is still a handsome guy at 44 years old, there was one particular facial feature of his that grabbed attention for all the wrong reasons. Though his hair, which seemed oddly blonde if not a bit orange, was an honorable mention, the winner for most distracting feature was the actor's impossible-to-ignore eyebrows, which appeared to have a life and personality of their very own.
Twitter is all about Farrell's eyebrows right now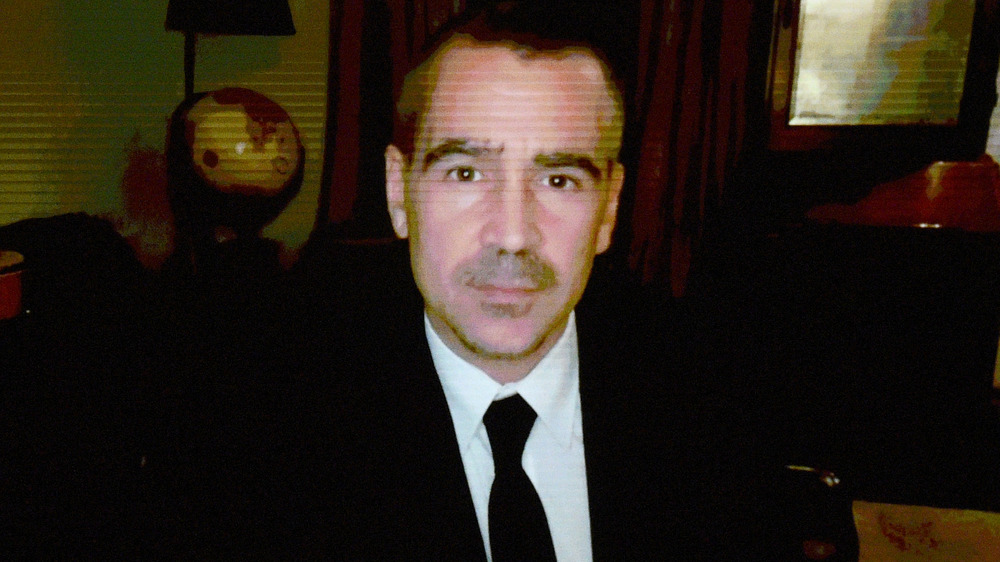 Kevin Mazur/Getty Images
As soon as Farrell appeared, Twitter began exploding with commentary about his brows. Now, bushy eyebrows are all the rage in the world of fashion and beauty these days, but the trend can be taken too far, and Farrell seems to have found that line — and propelled himself over it. One Tweet on the subject reads, "Guys. What has the pandemic done to Colin Farrell? His hair looks peroxided and his eyebrows are smudged sharpie drawings." Another says, "I know they say eyebrows should be sisters not twins, but Colin Farrell's eyebrows are like the well-adjusted professional sister and the methy sister named Tango who lives in a yurt and only eats foods that start with 'W'". 
Several more equally unflattering tweets abound, like this one: "One time in high school I scorched my eyebrows doing hot knives. Apparently Colin Farrell did too." Another Tweeter wrote, "There is serious concern in the group chat over the location of the rest of Colin Farrell's eyebrow," while another person tweeted, "Colin Farrell's eyebrows look like me trying to follow a YouTube tutorial." 
To be fair, we've all tried some at-home beauty treatments that have gone awry during the pandemic, so maybe we can cut Farrell and his eyebrows a break. Let he or she who is without DIY-beauty sin cast the first stone.