The Best Silhouettes For A Rectangle Body Shape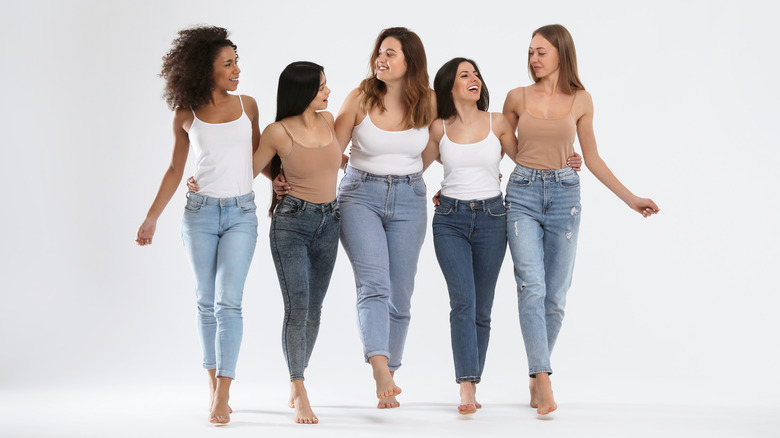 Shutterstock
Bodies are beautiful. They are unique and personal. But, there still exist some similarities — hence, body shapes. These are general categories that some (but not all) bodies fit into, according to Healthline.
There are four common shapes — hourglass, pear, apple, and rectangle. For rectangle body shapes, according to Trunk Club, your overall silhouette is straight, like a rectangle. Those with this body shape have more uniform shoulder, bust, and hip measurements, the outlet added. Celebrities Cameron Diaz, Anne Hathaway, and Kate Middleton have this shape.
Unlike other body types, a rectangle shape has so many assets that you can hype up! And, since your body is more uniform, you can pick and choose which feature you want to highlight depending on your outfit selection, per Trunk Club.
That said, when looking for the perfect silhouette choice, try an A-line, according to Master Class. The outlet revealed that an A-line looks good on almost any body shape and is the most popular silhouette. Plus, wearing this shape will define your waist and broaden your hips!
A-lines flatter rectangle body shapes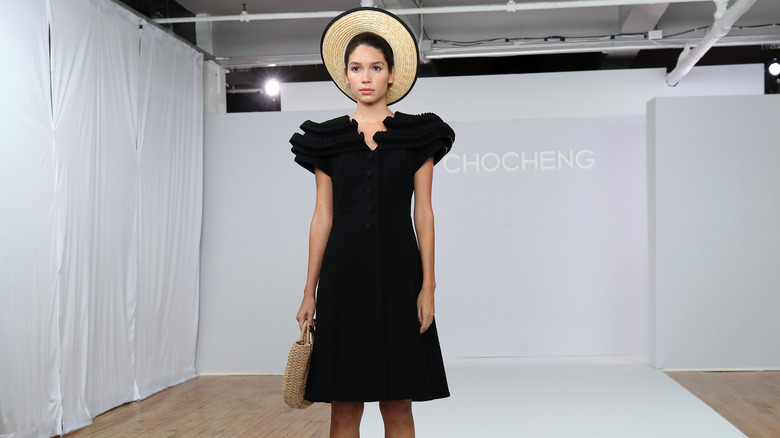 Arturo Holmes/Getty Images
Other than an A-line, women with rectangle body shapes should try a shift silhouette. Master Class revealed that a shift is perfect for a rectangle frame because its loose fabric will hang off your body and give it room to breathe. The perfect style for summer — breathable and stylish!
Another silhouette to try is a mermaid dress, which is formfitting and features a flare at the bottom. What's great about this particular silhouette is that because rectangle body shapes are uniform, wearing a mermaid outfit will highlight your slim waist and emphasize your curves. Plus, according to Master Class, this silhouette makes a dramatic statement! 
Regardless of whether you do or do not follow these guidelines, there are no hard and fast rules about what you should wear. Yes, there are suggestions, but your body and your style are your own. So wear whatever you like and what makes you feel good!