The Best Silhouettes For An Hourglass Body Shape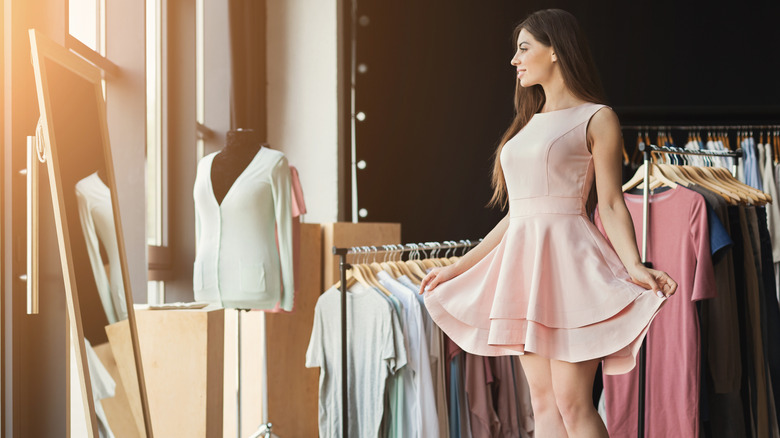 Shutterstock
No matter your size or body shape, you can always step out into the world looking gorgeous. While no two bodies are the same and we each have our own style, in order to choose clothes that flatter you best, it helps to know what body "type" you are. If you have a fuller chest and wider hips with a well-defined waist (regardless of size), you are probably considered to have an hourglass shape, according to SheKnows. As such, there are certain styles and silhouettes of clothing that will best flatter your figure. Not sure if you're an hourglass? Some famous folks who fit this type (and span a variety of sizes) include Marilyn Monroe, Christina Hendricks, Kate Winslet, Beyoncé, America Ferrera, Sofia Vergara, Katherine Heigl, and Sara Ramirez (via Parade). 
According to Trunk Club, both fitted and structured tops look great on this body type, as they highlight your waist. Peplum tops are also super flattering, as they cinch and flare at exactly the same places your body does. For pants, consider higher-waisted styles that flatter both your waist and your wider rear. This will prevent any discomfort or blunging that can happen to your body type when you wear jeans with too-low a waist. Love those curves, girl! As far as the cut of your jeans, wider leg, flare, and even skinny jeans (as long as the waist is high enough) can all flatter you nicely, regardless of what the Millennial/Gen Z battle says about skinny jeans versus flares and wide-leg).  
Dresses are your friend!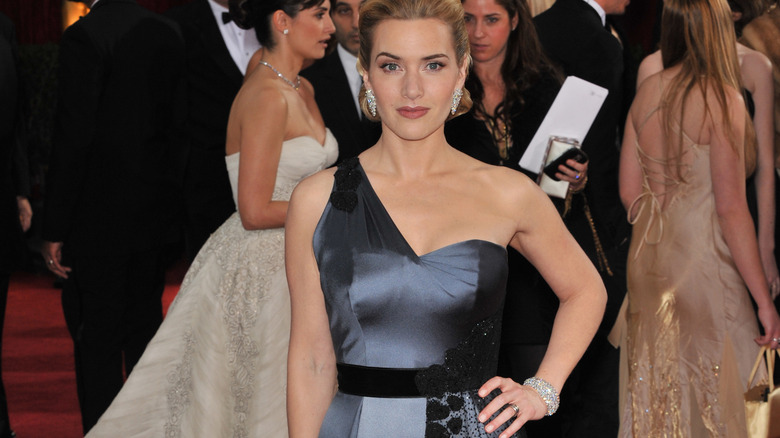 Shutterstock
If you need a jacket, a belted, longer style would be super flattering, whether you are topping jeans or a formal dress, as it will allow your natural shape to shine without cutting you off at the wider parts. Speaking of dresses, Stitch Fix says, "The hourglass figure was made for dresses." Fit-and-flares are your friend. Fitted dresses can also make you look like an absolute bombshell. And A-lines? Made for you. But what about flowy styles like a trapeze or pyramid shape?. In this case, it's always a good idea to add a belt. This will help prevent you from disappearing into the fabric or looking boxy — because you're not! 
Stitch Fix recommends that you can even add decorative belts to dresses that already synch at the waist to further accentuate your shape and draw attention to your best assets. Think Joan from Mad Men; her belts were always at just the right place on her waist to make her hourglass shape look both put-together and stylish.