The Shocking Claims Courtney Stodden Just Made About Chrissy Teigen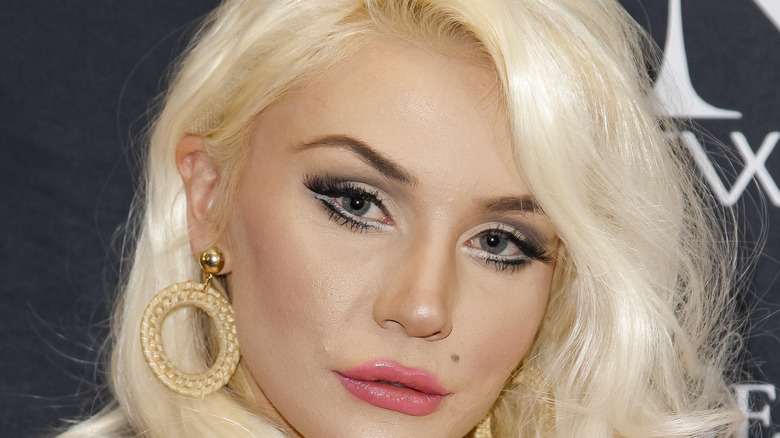 Tibrina Hobson/Getty Images
Model Courtney Stodden is speaking out about being cyber-bullied by Chrissy Teigen when both of them were just a teenager (Stodden is non-binary and uses they/them pronouns) — and Stodden has claimed that private direct messages between them and Teigen were even more abusive than what Teigen posted publicly.
In 2011 Stodden, then 16, married 50-year-old Doug Hutchison. Per The Daily Beast, because Stodden was underage at the time, their mother had to sign off on the marriage. In an interview with the outlet, Stodden recalled that at the time of the marriage, Courtney Love told them they were a "whore" and Joy Behar described them as a "slut." But it seems like the most brutal bullying allegedly came from Teigen, who is a decade older than Stodden. "[Teigen] wouldn't just publicly tweet about wanting me to take 'a dirt nap' but would privately DM me and tell me to kill myself. Things like, 'I can't wait for you to die,'" Stodden told The Daily Beast.
Although the direct messages described by Stodden can't be confirmed at time of publication, as they haven't been publicly released, what we do know is that Teigen posted many tweets about Stodden in 2011 — and the posts reference Teigen wanting the then-teen to die.
Courtney Stodden previously called out Chrissy Teigen in 2021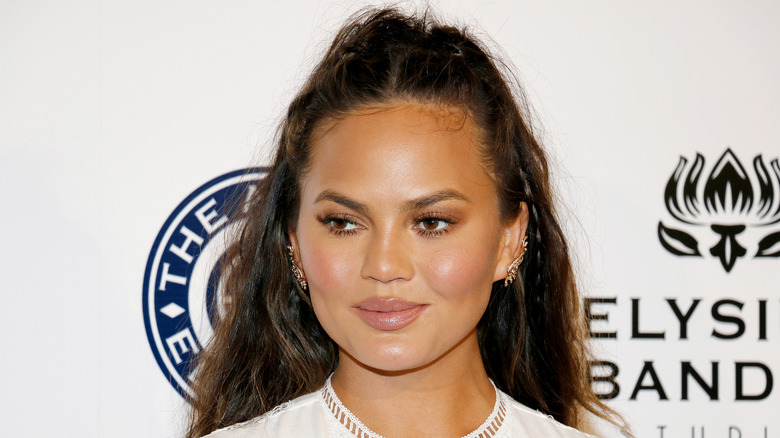 Shutterstock
In screenshots of now-deleted tweets shared by BuzzFeed, Chrissy Teigen wrote: "@CourtneyStodden my Friday fantasy: you. dirt nap. mmmmm. Baby" (a "dirt nap" is slang for death, via Urban Dictionary). Teigen's cyberbullying of the then-teen continued into 2012 when she wrote, "@CourtneyStodeen i hate you" and "@CourtneyStodden what drug makes you do that with your mouth? asking for a friend who really wants to know how to look like an idiot. thanks."
Courtney Stodden previously spoke about Teigen's online harassment, when the latter took a social media break and stated it was because she could no longer bear the negative comments directed at her. "I encourage you to know and never forget that your words matter. No matter what you see, what that person portrays, or your intention. For years I have taken so many small, 2-follower count punches that at this point, I am honestly deeply bruised," Teigen wrote at the time, per Insider. 
"It was just so hypocritical of her," Stodden said in response, per BuzzFeed. "I think, for me, because I experienced so much harassment and bullying from her when I was just 16 years old, just 17 years old, just 18 years old, at a time when I needed help. Like, I was being abused."
As of publication, Teigen hasn't responded to Stodden's comments.