The Most Flattering Nude Nail Colors Based On Your Skin Tone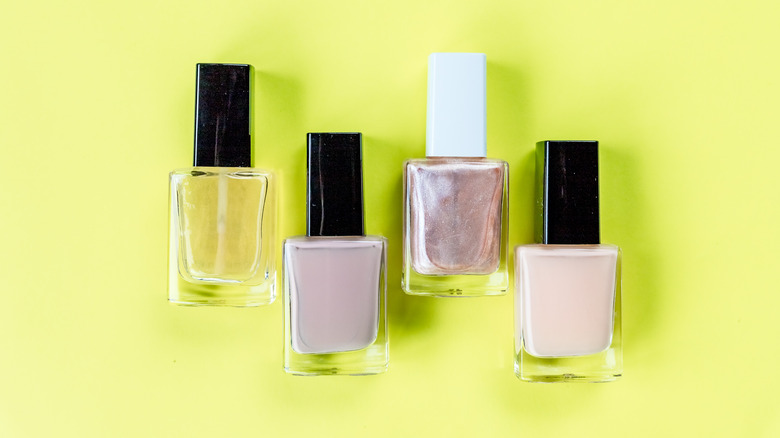 Shutterstock
When it comes to choosing a nude nail polish, there's a fine line between ending up with nails that are gorgeous, subtle, and sophisticated, or chalky and somehow just annoyingly "wrong." The difference, as it turns out, is in figuring out what color your skin undertones are, and then choosing a color that complements the undertone but — surprise! — is not an exact match to your skin. As nail artist Miss Pop explains, "Don't try to match your skin exactly, or else you'll get the dreaded mannequin hands. Instead, look for a color that celebrates your skin's undertones" (via Allure).
For dark skin, which tends to have warm (yellow or peachy) undertones, nude colors in the range of deep beige, caramel or cocoa look beautiful, although, really, a wide range of nail colors look great contrasted against dark skin. Nail artist Jin Soon Choi notes, "Dark skin tones can handle the greatest variety of colors."
For medium skin tones, look for nudes in shades of pink or peach. "Pale, creamy nude tones work well with medium skin tones because they highlight the inherent tan hue of the skin while providing just the right amount of contrast," Choi says.
Nude nails can be chic ... and subtle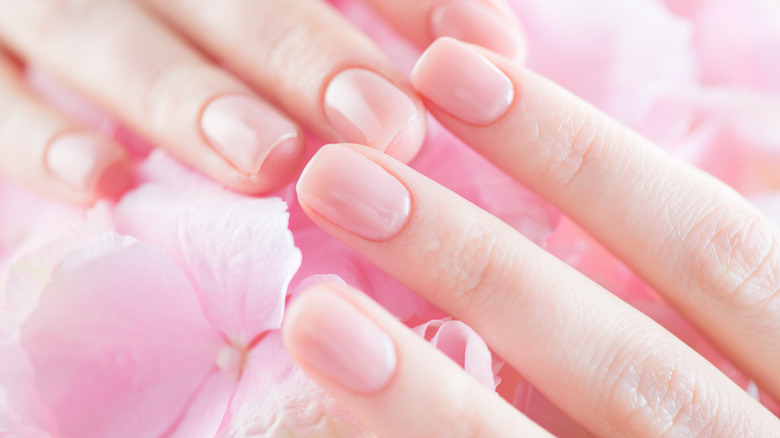 Shutterstock
And for light skin, choose a nude color with white or soft pink undertones. "The best neutral tone for fair skin is pink because it supports the pink and blue undertones in pale skin tones," Choi advises. Peachy, blush-colored nudes can also look great on fair skin, especially for those with warm undertones.
Aside from complementing your skin tone and undertone, the key to choosing a great nude color is picking one that is a shade or two lighter or darker than your actual skin tone. As celebrity nail artist Tom Bachik explains, "The current trend for a chic, sophisticated nude nail color is to either go a shade lighter or a shade darker than your actual skin tone, which gives a subtle yet intentional vibe to your manicure" (via Who What Wear). After all, the point of a nude manicure is to showcase nails that are beautiful, chic, and understated.