The Real Reason Pauley Perrette's Broke Got The Axe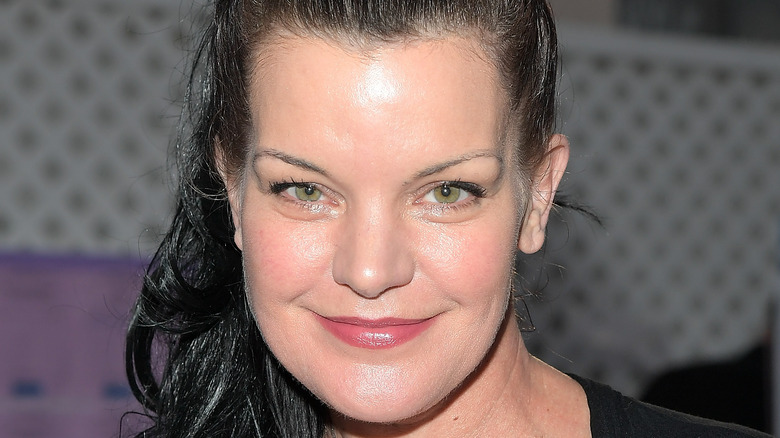 Charley Gallay/Getty Images
The CBS sitcom "Broke" premiered at the start of the pandemic in April of 2020 (via IMDb). The half-hour sitcom ran for thirteen episodes and ended its first season run in June of that same year. The star-studded series featured Pauley Perrette from "NCIS," Jamie Camil from "Jane the Virgin," and movie star Natasha Leggero. Perrette plays a single mother who agrees to let her sister, her husband, and their assistant live with her after they lose their trust fund. Perrette's character Jackie lives in a house that is falling apart and works as a bartender at a local dive bar. Throughout the season viewers watch the newly reconnected family grow to appreciate their differences and love living together.
The heart-warming comedy was created by Alex Herschlag, who won a Primetime Emmy for his work on the beloved sitcom "Will & Grace" (via Emmys) and executive produced by Jennie Snyder Urman from "Gilmore Girls" (via IMDb). According to TV Line, "Broke" debuted to an impressive 7.1 million viewers. However, the sitcom lost its momentum throughout the season and was canceled before the finale (via Deadline).
The series' ratings were just too low
In early May, CBS announced that its new series "Broke" was canceled, along with two other freshmen series (via Deadline). The publication reported that while "Broke" started strong, its numbers dwindled from week to week. TV Series Finale compiled a list of the sitcom's ratings which revealed that the "Broke" viewership steadily dropped from 7.1 million at the premiere to 3.7 million by the finale. Another critique of the series was its lack of creativity. "Broke" was often compared to the CBS series "Indebted" which aired at the same time as the former (via Meaww). 
One Twitter user wrote, "So, tonight on tv, we could watch #indebted at 9:30 P.M. on @nbc where parents lose their money and move in with their children. Or... We could watch #Broke at 9:30 P.M. on @CBS where parents lose their money and move in with their children. This truly is the #GoldenAgeOfTelevision." Though "Broke" was unable to make it past the first season, it made a large impact on its star Pauley Perrette. The actress tweeted, "This show restored my faith in people, in this industry. SO GRATEFUL I worked with this cast & crew Best people I've EVER worked with. Healed me. Changed me. Made me whole. So Blessed."