Here's Why Chelsea Handler Posts Risque Selfies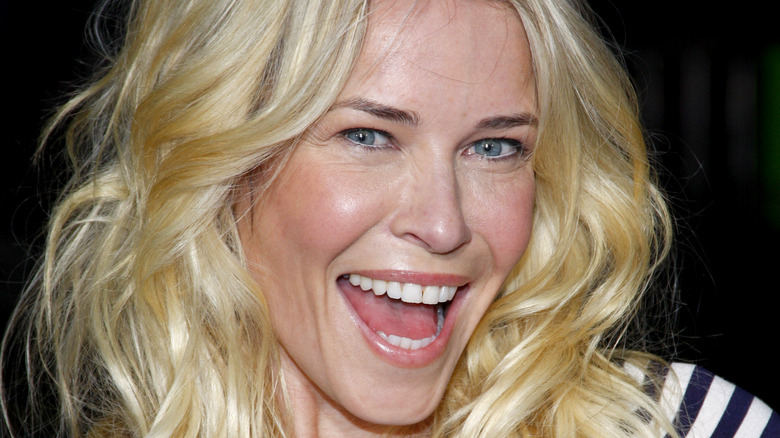 Shutterstock
Chelsea Handler is known for her blunt and dry wit, as well as her ability to shock while still keeping a down-to-earth realness about herself. It's actually what has catapulted her to fame while giving her successful comedic talk show outlet called "Chelsea Lately."
However, before she was a successful comedian, Handler was a pageant contestant. As a teen, she was in the Miss Teen New Jersey pageant, but soon left The Garden State to L.A. at the tender age of 19 to pursue an acting career. After she was forced to take a class following a DUI at age 21, she relayed her story to other people there and they laughed, according to TV Guide. That laughter made her realize she was very funny, thus prompting her to become a comedian and make people laugh for a living.
Handler got her start in standup comedy clubs, where her risqué sense of humor gave way to career success. A seven-year run on E! News with "Chelsea Lately" showed exactly how daring she could be with her humor and it's translated onto social media where Handler posts some eye-opening shots.
Chelsea tells the naked truth about her selfies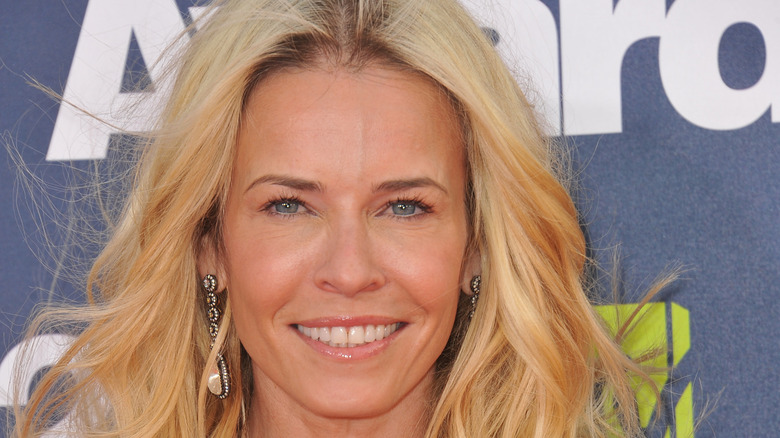 Shutterstock
Chelsea Handler knows the value of social media when it comes to promoting her career and makes attention-getting decisions when using it, especially with things she personally finds funny.
She told Fast Company, "I think nudity is funny, especially when it's inappropriate." In fact, she admitted to the outlet that posting on social media platforms isn't the most natural thing for her to do. "Would I do these things if I wasn't famous?" she questioned. "No. If I didn't have something to promote, I wouldn't. It's just something you have to do right now. But once I got the hang of it, it has been fun to interact with fans. As silly as it sounds, it feels good to do it."
And Handler doesn't just post photos she takes of herself in the buff. She uses social media to give keen observations on life, toss zingers at the goings-on in the world, and of course, to make people laugh.