Here's What Warren Buffett's Net Worth Really Is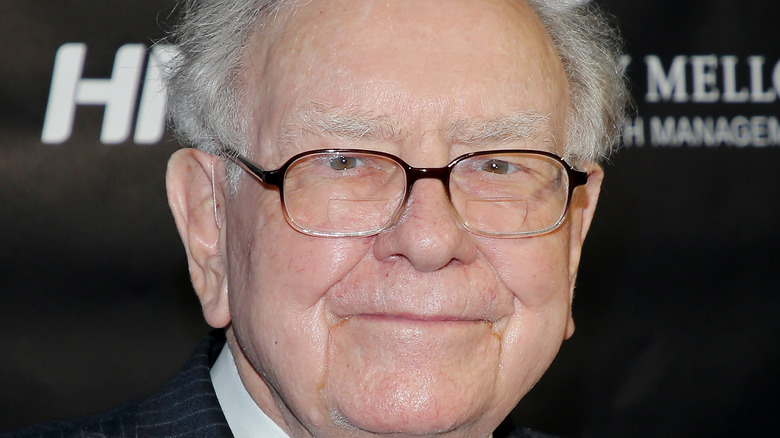 J. Countess/Getty Images
As one of the richest people in the world, investor and stockbroker Warren Buffett is also one of the biggest philanthropists. Last year, the 89 year old donated $2.9 billion of shares from conglomerate holding company Berkshire Hathaway (via Bloomberg). Since 2006, Buffett has given more than $37 billion of his fortune to multiple charities including The Bill & Melinda Gates Foundation as well as the Susan Thompson Buffett Foundation, named after his late wife.
Known as the "Oracle of Omaha" (via CNBC), Buffett began his successful career as an investor in 1956 with his first company called Buffett Partnership. From there, he started to form important partnerships with investors, leading to his first stake of over $1 million in 1962. Three years later, he invested in Berkshire Hathaway when it was a textile company, quickly becoming its largest shareholder and eventually becoming its chairman.
Eventually Berkshire Hathaway become a holding company for Buffett's investments, which were mainly focused in insurance companies like the National Indemnity Company and GEICO, as well as the Washington Post Company and ABC Broadcasting. But how much money has Buffett amassed over his seven decades in the investment business?
The investor is donating 99% per cent of his wealth to charity when he dies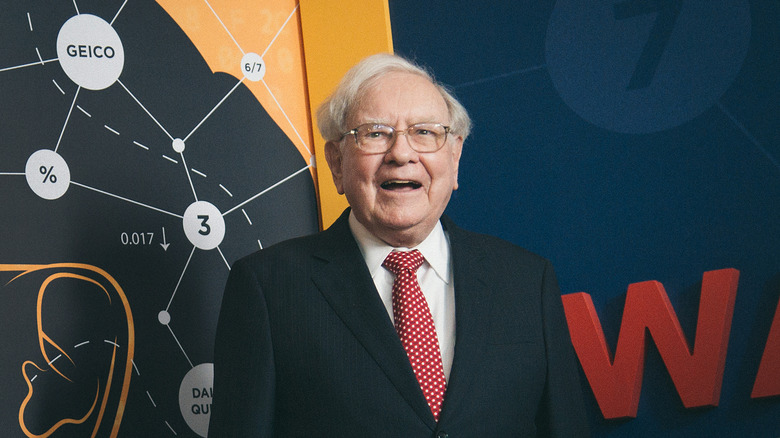 J. Kempin/Getty Images
According to Forbes, Buffett is worth an astonishing $108 billion. First reaching billionaire status in 1985, the investor has since pledged to donate over 99% of his wealth to charity when he dies, with 86% of it going to The Bill and Melinda Gates Foundation according to Celebrity Net Worth.
Buffett also founded The Giving Pledge with Bill and Melinda Gates, a movement which asks American's wealthiest people to give "the majority of their wealth to philanthropy or charitable causes, either during their lifetimes or in their wills." People can respond to this invitation either publicly or privately, but the main goal is to make the world better and inspire people to give more.
"The reaction of my family and me to our extraordinarily good fortune is not guilt, but rather gratitude," Buffett said in his pledge. "That reality sets an obvious course for me and my family: Keep all we can conceivably need and distribute the rest to society, for its needs. My pledge starts us down that course."