What We Know About The Bill And Melinda Gates Foundation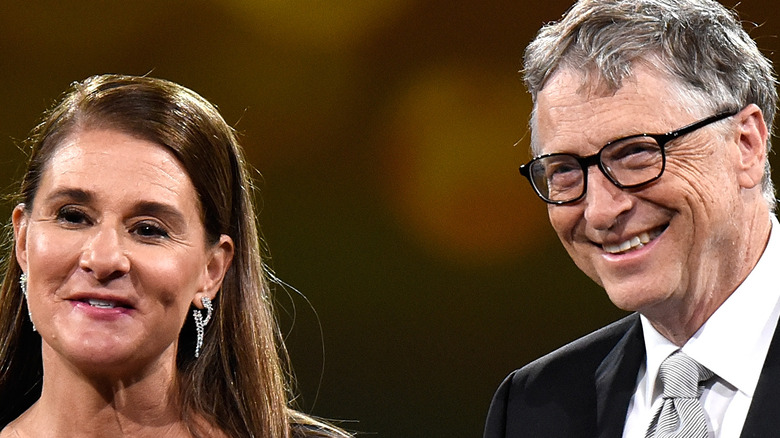 Kevin Mazur/Getty Images
After 27 years together, Bill and Melinda Gates have decided to go their separate ways. The two announced their split in a joint statement on Twitter Monday that said, "After a great deal of thought and a lot of work on our relationship, we have made the decision to end our marriage." The two met in 1987 when they were both working at Microsoft, where Bill is the co-founder and former CEO, according to CNBC. 
They then went on to marry in 1994 after Bill weighed the pros and cons of marriage on his whiteboard, and decided marriage was the right decision. And it was, for almost three decades. The two even share three children together — Rory, Phoebe, and Jennifer — along with "a foundation that works all over the world to enable all people to lead healthy, productive lives." The foundation is the Bill and Melinda Gates Foundation, which the two formed in 2000 in an effort to "give back and to be optimistic about the future" (via The Bill and Melinda Gates Foundation).
Bill and Melinda will continue being co-chairs of their foundation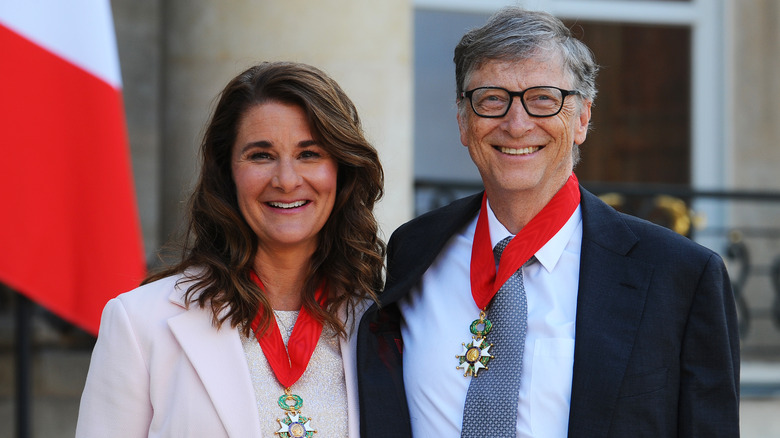 Frederic Stevens/Getty Images
Over the years, the foundation has spent over $53.8 billion on global initiatives that include health, poverty alleviation, education, and even the COVID-19 pandemic (via NBC News). Now that Bill and Melinda are divorcing, many have wondered what will become of the Bill and Melinda Gates Foundation. According to their joint statement on Twitter, the couple has said that they "will continue [their] work together at the foundation." 
The foundation made a similar statement, saying that both Bill and Melinda would continue to be co-chairs and trustees, according to The New York Times. They will continue to have a working relationship, but as far as their relationship together, they have said that they "no longer believe [they] can grow together as a couple in this next phase of [their] lives."
When it comes to settling the couple's finances, there are no details about the divorce just yet, but the Gates have said before that they plan on spending most of their fortune on philanthropic causes, according to Insider. Hopefully, despite their marriage ending, Bill and Melinda can continue growing their foundation together. According to NPR, the Bill and Melinda Gates Foundation is currently the world's largest private charitable foundation, and it would be a shame to see that change.