The Surprising Problem Daisy Ridley Had After Star Wars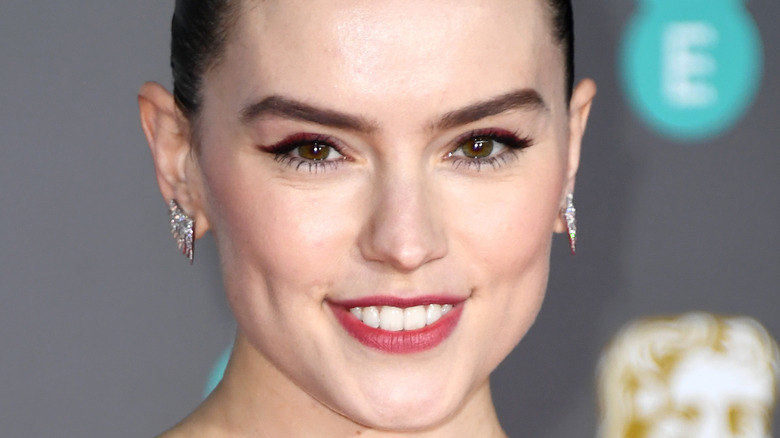 Gareth Cattermole/Getty Images
Finding roles after a franchise can be difficult for any actor, but for Daisy Ridley it was particularly troublesome. Even though she starred in big titles like "Murder on the Orient Express" and the "Peter Rabbit" series while starring as Rey in the new "Star Wars" trilogy (via IMDb), once "The Rise of Skywalker" premiered Ridley found that "nothing was coming through" for her. It wasn't for want of trying, either. According to Ridley, there were, "actually loads of things [she] auditioned for at the beginning of the year and didn't get any of them."
As she told Entertainment Weekly, "I had that moment of 'Oh my God!' and then just thought 'everything in its right time'." And that certainly ended up being the case, as by the end of February and early March in 2020 things started to pick up for the star. She has two films in production including the period drama "A Woman of No Importance", as well as a voice role in a video game alongside James McAvoy and Willem Dafoe (via Who What Wear). And as for her latest film "Chaos Walking", that was actually filmed way back in 2017 but was delayed due to filming reshoots around hers and Tom Holland's busy schedules (via the Independent). 
Daisy Ridley trained to be a doula and learned French in 2020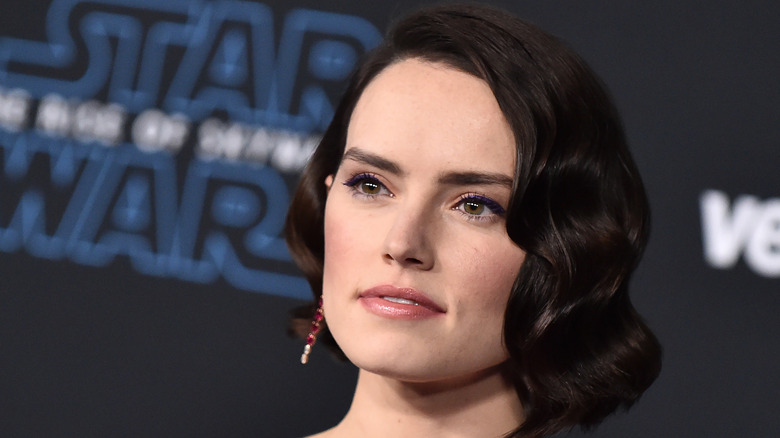 Shutterstock
But Daisy Ridley still had to deal with processing the end of such a huge part of her life with the "Star Wars" franchise. The actor hadn't been home in years, and had to get used to the "massive quiet" of not being surrounded constantly by others. "I guess it was sort of like grieving," she explained. "These relationships and the amount of time had come to an end. It really felt like I was letting go of something emotionally."
However, that time alone to gather her thoughts was very beneficial for Ridley's mental health. "Obviously now it's nice to be working, but not having much [at the time] I feel like I processed the last five years," she told Entertainment Weekly. "To be forced to slow down, it was good mentally for me because ["Star Wars"] was a big thing in my life."
It even gave her the opportunity to try new things outside of acting, like training as doula and learning French through Duolingo. Basically, Ridley bossed it through multiple lockdowns and rediscovered her footing as an actor. Absolute goals.