Here's What Almost Destroyed Terry Crews' Marriage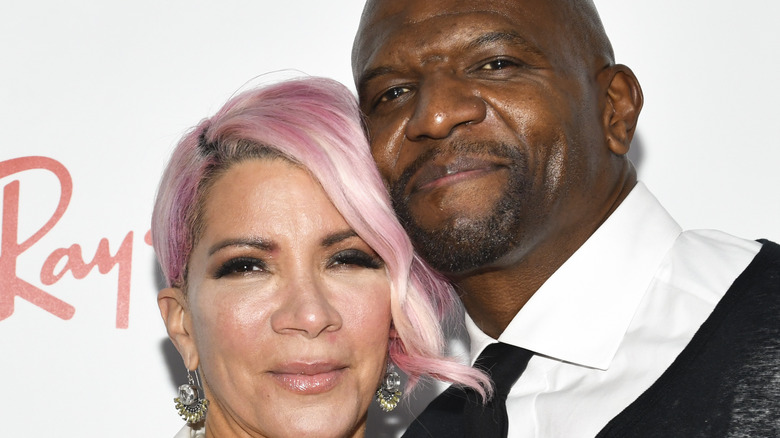 Rodin Eckenroth/Getty Images
Terry Crews and wife Rebecca King-Crews are rewriting the memoir rulebook by releasing a joint venture that bravely tackles their ups and downs. Entitled "Stronger Together," it takes a look back at their 32 year long marriage, with the "Brooklyn Nine-Nine" actor explaining during an appearance on "Jimmy Kimmel Live!," "When both of us tell the story at the same time, it's like watching it in 3-D because there's two different perspectives" (via YouTube). 
Crews — who has been through his fair share of struggles — got very candid about the process. On their vision for the joint memoir, Crews opined, "We got to let people know what this is like, that you are stronger together. That you are better off, if you can make it work, try." Although the process was cathartic for both parties, writing their story together also brought up some difficult memories. However, it's also given the actor an opportunity to share his struggles with fans at home and, in particular, Crews is revealing how close he came to ruining everything. 
Terry Crews' struggle with addiction strained his relationship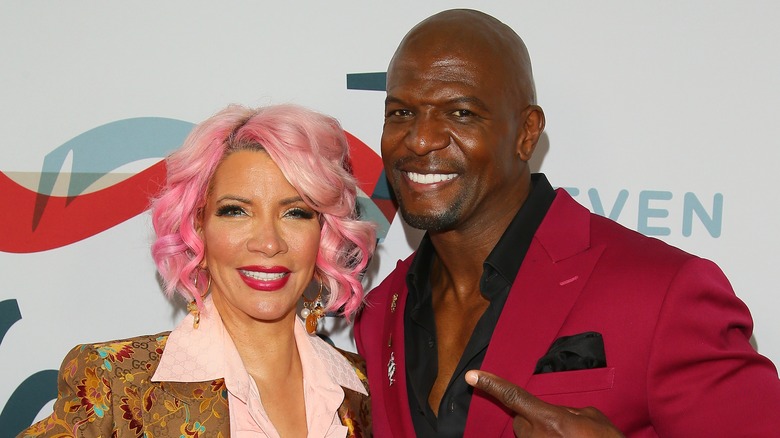 Jean Baptiste Lacroix/Getty Images
As People noted, Terry Crews is opening up about the personal crisis that almost led his wife of more than three decades, Rebecca King-Crews, to divorce him. The former football player revealed that he had an addiction to pornography, which is something the couple discusses at length in "Stronger Together." They decided to open up about this particular issue because, as King-Crews explained, "We discovered there was a whole industry around this problem because porn has become the new drug." Crews agreed, acknowledging how fame enabled his addiction because it's such an acceptable thing in Hollywood, an industry that "doesn't care if you lose your family" because "it happens every day." 
The idea to do a joint memoir originated at a conference, during which the question of how their marriage has survived so long inevitably came up. King-Crews realized if they wrote something together, there would be a wider scope to help husbands and wives equally. However, it took her a while to feel comfortable enough to open up about their toughest moments, admitting, "I'm not one to talk about my struggles while I'm in them ... But I will talk about it when I come to the other side," (via the Daily Mail). The duo hopes to give others the strength to confront their own demons, with the "America's Got Talent" host advising, "I know I can't be alone. I can't be the only guy who went through this."
If you or anyone you know is struggling with addiction issues, help is available. Visit the Substance Abuse and Mental Health Services Administration website or contact SAMHSA's National Helpline at 1-800-662-HELP (4357).