Serena Williams Shares A Sad Announcement About The Tokyo Olympics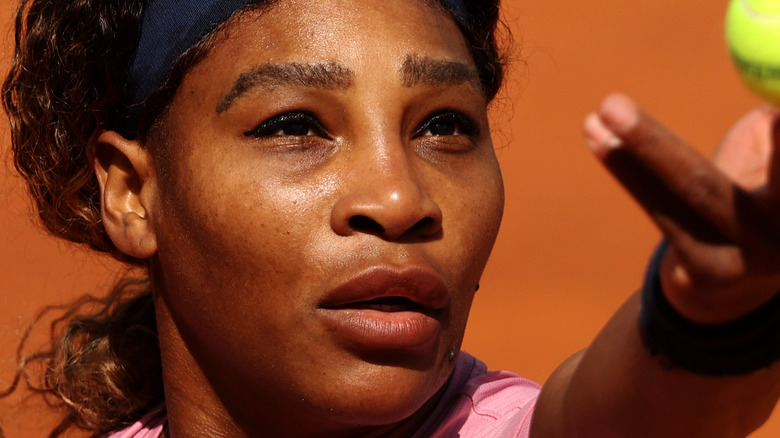 Clive Brunskill/Getty Images
U.S. tennis great Serena Williams might have 23 grand slam titles and several Olympic tennis golds from the 2000, 2008 and 2012 Games, but it doesn't look like she's planning to pick up any hardware at the Tokyo Olympics, at least for now (via Forbes). Thanks to the global coronavirus pandemic, Japan has already said it will have to stage the 2020 games which were already postponed from last year without any overseas spectators (via Kyodo News); and for the legendary tennis player, going to the games and spending weeks away from her family was out of the question. "I haven't spent 24 hours without (daughter Alexis Olympia) so that kind of answers the question itself," she said. "I haven't really thought much about Tokyo, because it was supposed to be last year and now it's this year. And then there is this pandemic and there is so much to think about" (via Yahoo).
Williams isn't the only tennis player who is considering giving the Tokyo Olympics a hard pass, because as Forbes reports, Spain's Rafael Nadal may be sitting out the Olympics this year, too. 
Public opinion leans towards cancelling the Tokyo Olympics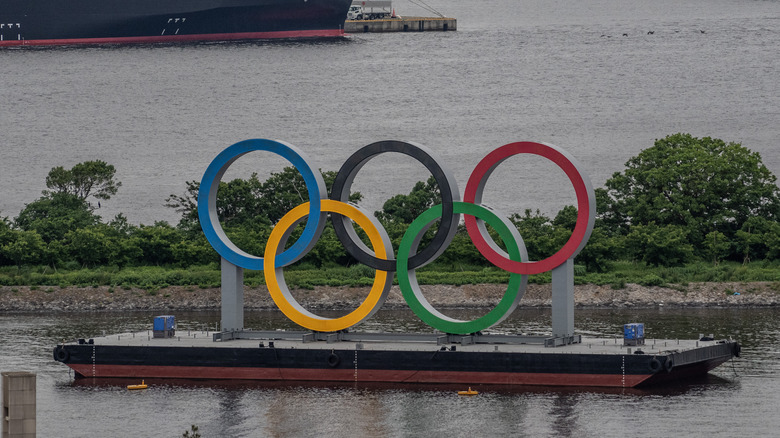 Carl Court/Getty Images
The games may be opening less than three months from now, but the world's number two women's player, Naomi Osaka says it could be time to talk about whether the Games should push ahead in spite of the pandemic. "Of course I want the Olympics to happen, but I think there's so much important stuff going on, especially the past year. A lot of unexpected things have happened. For me, I feel like if it's putting people at risk ... then it definitely should be a discussion, which I think it is as of right now" (via The Guardian). 
The pandemic isn't just disrupting future plans for the world's leading tennis players, it also had an impact on both the torch relay and the last few country Olympic qualifiers for different sports like gymnastics, because countries have refused to attend. 
The Guardian says almost 60% of Japanese respondents say the Games should be cancelled, and we are not surprised. The country is currently in the middle of a coronavirus-induced lockdown, and only 2% of its people have been vaccinated. It has also reported the highest COVID-19 death toll in East Asia.