Diamond Expert Reveals How Much Kaitlyn Bristowe's Engagement Ring Cost - Exclusive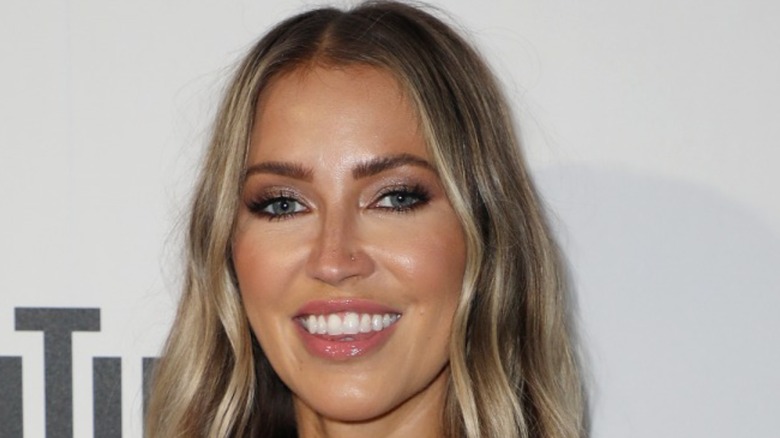 Alexander Tamargo/Getty Images
Kaitlyn Bristowe may have failed to find love on either "The Bachelor" (where she didn't get the rose) or "The Bachelorette" (that engagement didn't pan out), but love, even the reality-show version, will eventually find a way. As CNN Entertainment just shared, Season 11's Bachelorette just got engaged to Jason Tartick, who competed unsuccessfully for the hand of Season 14's Bachelorette. While banker Tartick may not have been the man of Becca Kufrin's dreams, he's just put a big old rock on Bristowe's hand and it seems likely that this particular pairing may actually make it down the aisle.
Speaking of that rock, we're all wondering just how much cash he plonked down for that sizable sparkler. Since it's not exactly polite to ask the happy couple directly what kind of price they put on their love, we did the next best thing and consulted Kimberly Abruzzo, a GIA graduate gemologist who works as an applied jewelry professional for online jewelry store Rare Carat. Abruzzo took a close look at Bristowe's new bling and told The List, "I personally think this is a gorgeous ring," before breaking down the details for us and make her best estimate at the price.
This 5-carat ring may be worth half a mil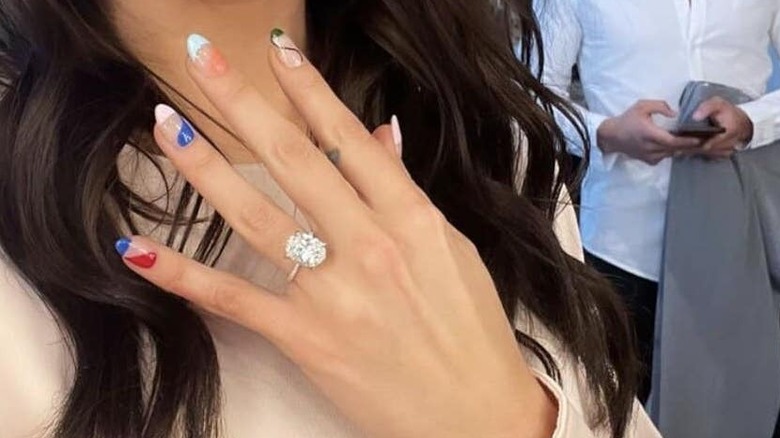 Instagram
Abruzzo describes Bristowe's oval-shaped diamond as "a chonky 5 carats, set in yellow gold with claw prongs" (Abruzzo's favorite), and also speaks of its "hidden halo-esque accompanied by a diamond pavé band." So what's a "hidden halo-esque," anyway? Abruzzo explains "It's hard to see what exactly is going on under the ring's head" (she's going off pics since she hasn't had Bristowe's paw in front of her face). But Abruzzo says "instead of the typical hidden halo that circles the base with small round diamonds, it looks like this one has a scalloped marquise design." This look, she thinks, may be "giving a nod to vintage styles," something she feels is in keeping with Bristowe's usual look.
Ready for some more diamond-speak? Abruzzo goes on to say that she thinks Bristowe's sparkler is "probably a F-G color diamond; colorless to near-colorless but not in the high colorless range," and as to clarity she says it's most likely at least a VS1, explaining that "otherwise inclusions might interfere with light return." Okay, we're going to assume those are all good things, but what does this all add up to, dollars and cents-wise? Abruzzo says Tartick most likely ponied up "anywhere from $450 to $700K, all depending on the exact stats and workmanship." That not-insignificant monetary value aside, though, Abruzzo also feels Bristowe's ring "can [be] add[ed] ... to the list of prettiest of the Bachelor franchise rings."