Good News For Broadway Fans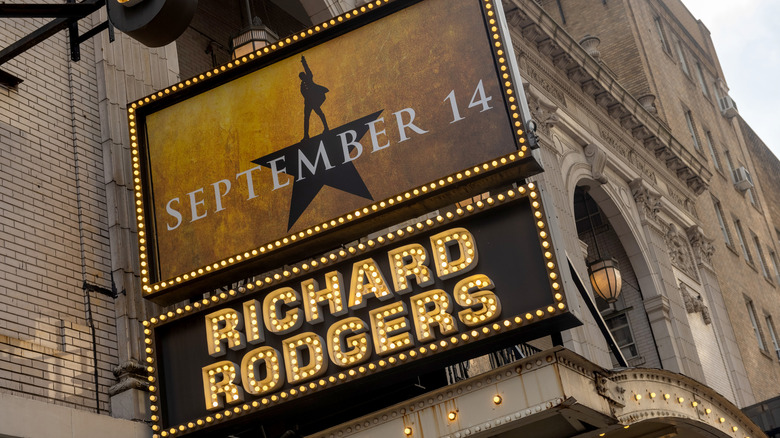 Alexi Rosenfeld/Getty Images
The coronavirus pandemic has taken a lot away from people — time with their families, connection, travel, eating out, shopping, and, for fans of theater, Broadway. Indeed, the New York City institution went dark in March of 2020, and has remained closed since then (via The New York Times).
But finally, after more than a year of missing out on beloved shows like "Wicked" and "Hamilton," there is very good news for Broadway lovers. As Variety reports, three shows, including those just mentioned, and "Lion King," will return as of September 14, 2021. Other shows are also set to follow in the footsteps of these successful productions, with theaters planned to welcome audiences in the Fall.
In a statement, show backers said in part, "Broadway is united in its commitment to ending a devastating period of hardship for the tens of thousands who make their living directly on Broadway shows and the tens of thousands in dependent industries."
And, fans are excited, too!
Broadway fans praise the reopening as Governor Cuomo weighs in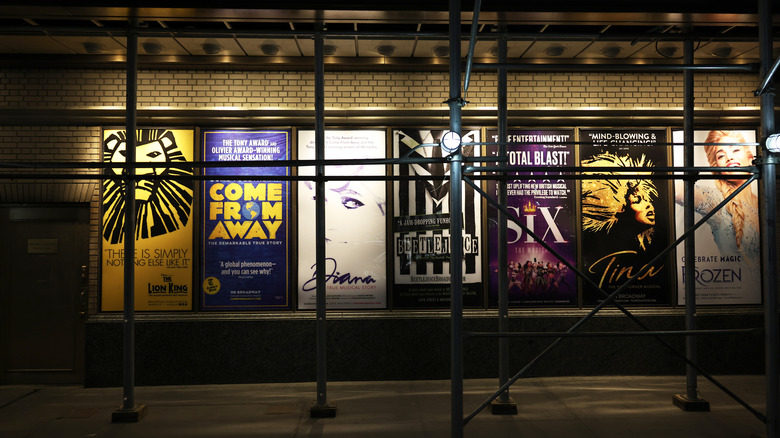 Michael M. Santiago/Getty Images
Fans quickly reacted to the announcement that Broadway shows are set to reopen in September, with one noting on Twitter, "Best piece of news I have heard in a long time."
"It. Is. Time," tweeted Tony winner Heather Headley. But someone else noted, "WOOOWWWWWWW TICKETS ARE SOLD OUT!!!!!"
Meanwhile, according to Playbill, safety precautions will be taken upon Broadway's reopening. But per New York Governor Cuomo's website, tickets will be sold at 100 percent capacity.
Still, as Cuomo said, "Broadway is at the core of our New York identity, and a big part of our economy which employs countless performers and show creators, and beginning this September, the show will go on." He went on to say in part, "Thankfully, as we continue to monitor the data and reopen our economy, we are now on track to allow full capacity performances on Broadway to resume beginning this September, bringing back this beloved world-famous attraction."