Is This Where Bill Gates Is Hiding From The Media?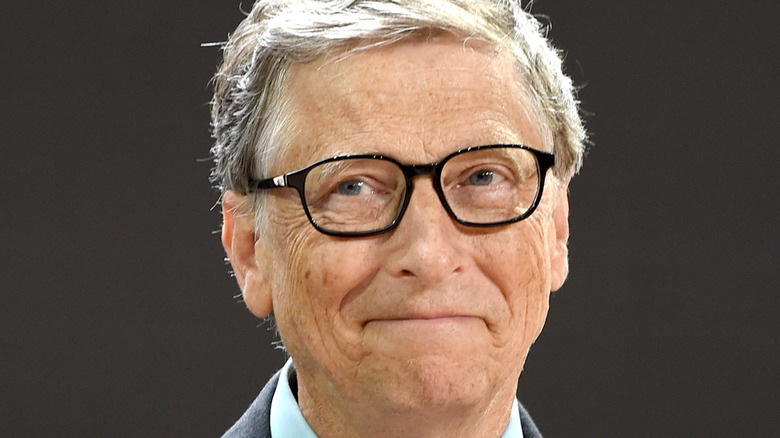 Jamie Mccarthy/Getty Images
On May 3, beloved celebrity couple Bill and Melinda Gates shocked the world when they announced their divorce after almost 30 years of marriage. Taking to Twitter, the tech billionaire wrote, "After a great deal of thought and a lot of work on our relationship, we have made the decision to end our marriage." Melinda shared the same statement on her account, which also noted that the duo would continue to run their foundation together and co-parent their three kids. 
According to a new report in The Wall Street Journal, Melinda was in touch with divorce lawyers as early as 2019 to get out of the marriage, particularly due to, as The Daily Beast first reported, Bill's alleged relationship with convicted sex offender Jeffrey Epstein. The legendary Microsoft founder has stayed out of the public eye in the wake of these reports, but according to certain sources, it's blindingly obvious where Bill Gates is hiding out. Unsurprisingly, the location is the height of luxury. 
Tech billionaire Bill Gates hides out in the lap of luxury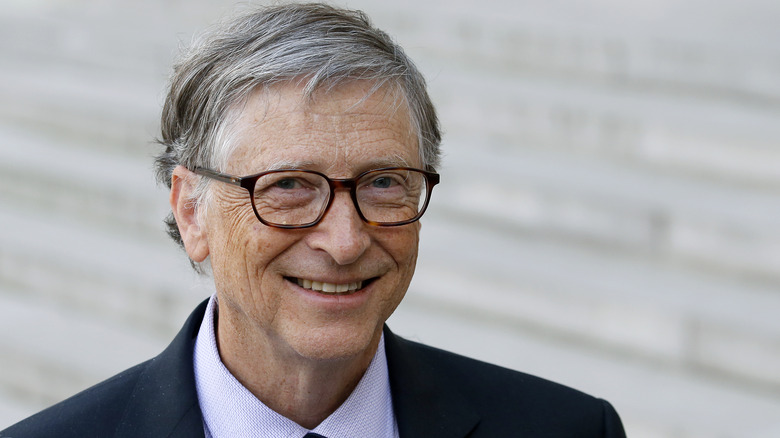 Chesnot/Getty Images
According to Page Six, tech billionaire Bill Gates is currently laying low in The Vintage Club, located in California. The 172-acre paradise is reportedly "one of the United States' most prestigious and ultra-exclusive private country club communities." Gates has already been holed up in the luxurious oasis for a while at this stage, according to an insider, who said, "Bill clearly saw this divorce coming for a long time because he's been there for around three months." The Microsoft founder's eldest daughter, Jennifer, has also been spotted at the club alongside her fiancé, Egyptian millionaire and fellow equestrian, Nayel Nassar.
Gates reportedly has his own private abode in the environs of The Vintage Club, where members pay anywhere from $2 to $20 million to purchase a property (Gates reportedly shelled out $12.5 million for his, back in 1990). It costs $250,000 to join in general, too, but members do have access to a massive clubhouse, luxury spa, various high-class restaurants, and of course an expansive, 18-hole golf course. The tech legend signed divorce papers in Palm Desert, where the club is located, with an insider saying, "It is the perfect place for Bill to hide out from anyone who wants to question him about his divorce or his alleged ties to Epstein." 
It's worth noting Gates downplayed his relationship with Epstein in 2019, clarifying, "I didn't have any business relationship or friendship with him," (via the WSJ).