The Real Reason Candace Cameron Bure's 25-Year Marriage Is Still Going Strong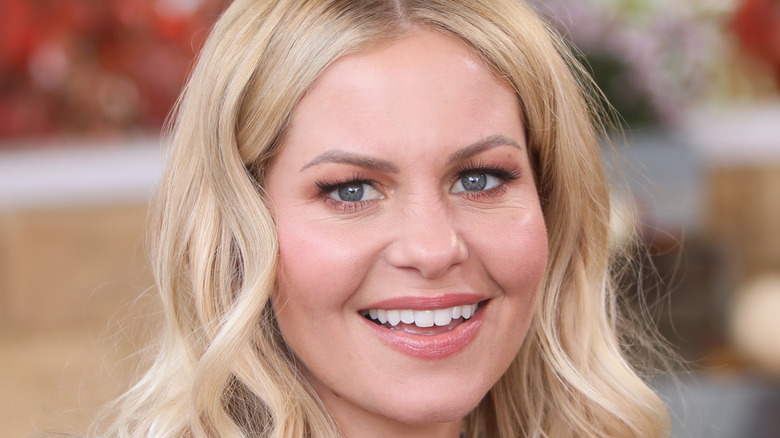 Paul Archuleta/Getty Images
Candace Cameron Bure and her husband Valeri Bure have one of the most successful marriages in Hollywood. The actress and the former professional hockey player met in 1994 when her co-star introduced them (via Pioneer Woman). "Dave Coulier, who played Joey on 'Full House' is a big hockey fan," Candace previously told Today. "He was at a celebrity charity game playing, and he invited the cast down. He pulled me over to the side and said, 'I met this really cute Russian hockey player and I want to introduce you.' Val had just come from Moscow, Russia and it turned out he would watch 'Full House; to learn English."
The couple began dating and were engaged within a year. They married in June 1996 with the actress' "Full House" cast members in attendance. Over the years, the pair have welcomed three children together, daughter Natasha, and sons Lev and Maksim.
In November 2020, Candace opened up to Us Weekly about how the COVID-19 pandemic had tested the couple's over 20-year relationship. "It totally tested us but in the best of ways. I'll be honest because we try. We both travel so much. So we were like, 'This might be the most amount of time we've actually spent together in years. This is either going to make us or break us.' And you know what? It's made us," Candace admitted. Now, the actress is speaking out again and revealing the secret to her happy marriage.
Candace Cameron Bure gets real about marriage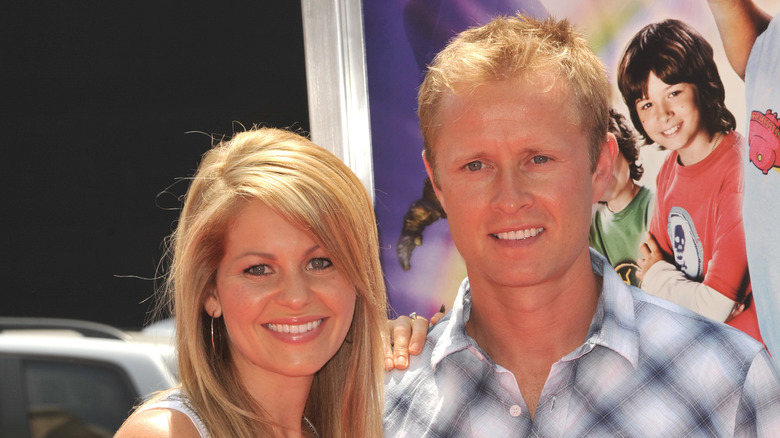 Shutterstock
People Magazine reports that Candace Cameron Bure was open and honest about what keeps her marriage alive during a recent interview with Daily Blast Live. The "Fuller House" actress says that keeping her love life spicy is the secret to her happy union. "I think it's important. You've got to keep it up. The longer you're married it's so easy to take each other for granted. You know each other so well that you forget, so you have to keep it spicy. That's one of the reasons we'll be celebrating 25 years of marriage," Candace admitted. She also shared a tip to other couples who may need some pointers. "Just do something unexpected. Maybe lay in a way you don't normally lay," she stated.
Back in September, Candace and Valeri Bure came under fire when she posted a photo of her husband touching her chest via Instagram. The actress was quick to speak out on the matter, revealing that it was perfectly natural between a husband and wife. "I've been married for 24 years. I'm a Christian, my husband's a Christian and I'm really proud that we've managed to stay married for 24 years. And the fact that we have fun and we flirt together, this is part of what makes our marriage work," Candace said during an interview with the "Confessions of a Crappy Christian" podcast. "Sex needs to be celebrated within marriage," she added. Of course, Candace's loyal fans supported her through the controversy.