Michael Jordan Reveals What Kobe Bryant's Last Text Messages Said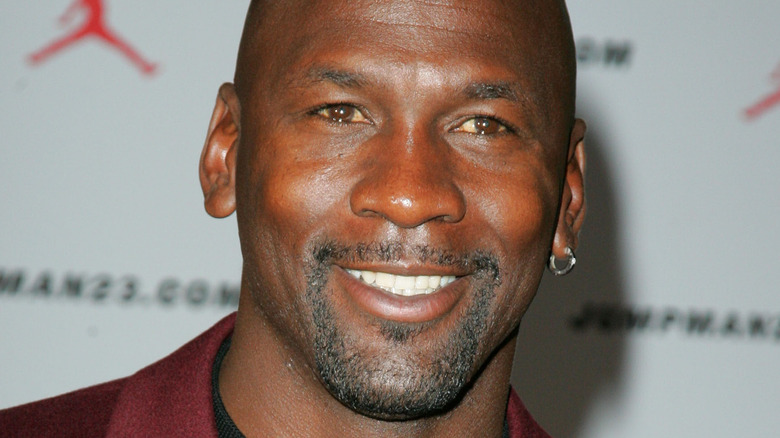 Shutterstock
Jan. 26, 2020 is a day that not only Los Angeles Lakers fans but pretty much everyone remembers, when basketball legend Kobe Bryant and his 13-year-old daughter, Gianna – along with seven others ages 13-56 — died in a helicopter crash in Calabasas, California (via NBC News). "I'm not sure what our lives hold beyond today, and it's impossible to imagine life without them," Vanessa Bryant wrote in her first statement about her husband and daughter's death in January last year (via AP News). "But we wake up each day, trying to keep pushing because Kobe, and our baby girl, Gigi, are shining on us to light the way. Our love for them is endless — and that's to say, immeasurable. I just wish I could hug them, kiss them and bless them. Have them here with us, forever."
Almost a year and a half after Kobe's death, his longtime friend and fellow basketball legend Michael Jordan was chosen by Vanessa and the rest of the Bryant family to induct the Lakers superstar into the Naismith Memorial Basketball Hall of Fame on Saturday, May 15.
Michael Jordan and Kobe Bryant texted about tequila and basketball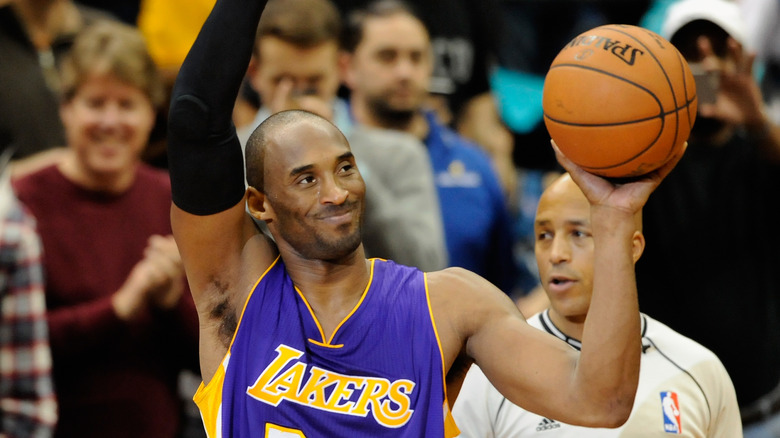 Hannah Foslien/Getty Images
Michael Jordan revealed that he and Kobe Bryant last texted 49 days before his death. The pair talked about tequila and, of course, basketball, in their last text message exchange. "This tequila is awesome," Bryant texted Jordan after the launch of Jordan's Cincoro Tequila brand (via CNN). Jordan went on to reveal that Bryant had also messaged him about a basketball game he was at, telling his former mentor, "Hey, coach, I'm sitting on the bench right now, and we're blowing this team out. 45-8."
At Bryant's memorial in Los Angeles last year, Jordan got emotional when he spoke about the pair's longtime friendship, referring to the basketball legend as his little brother. "When Kobe Bryant died, a piece of me died, and as I look at this arena and across the globe, a piece of you died," he said. "I promise you, from this day forward, I will live with the memories of knowing that I had a little brother that I tried to help in every way I could. Please rest in peace, little brother."