What Kobe Bryant And His Daughter Gianna Did Before The Accident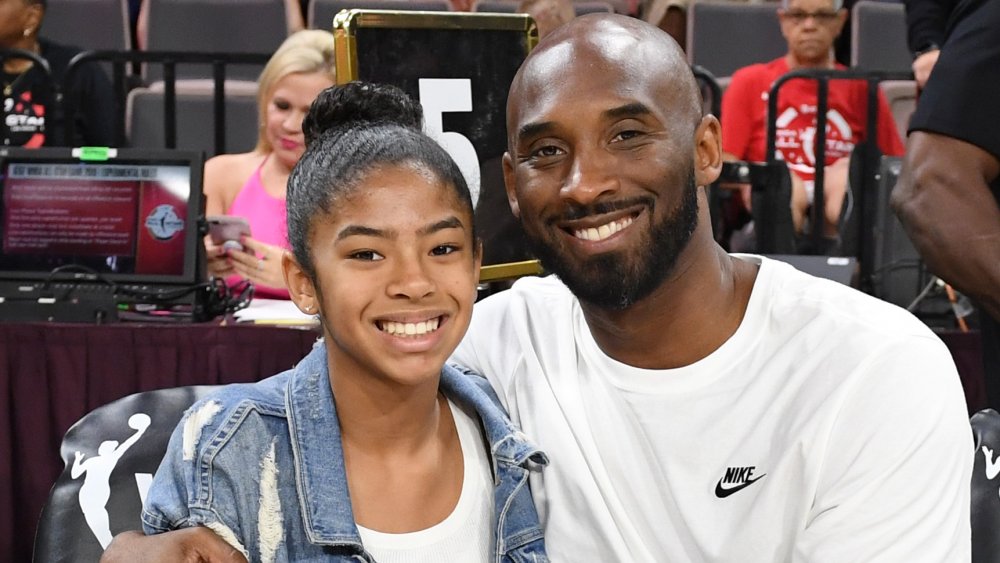 Ethan Miller/Getty Images
January 26, 2020 will go down in infamy as the day a helicopter crash killed basketball legend Kobe Bryant, his daughter, Gianna, and seven other people. The tragedy has sent the whole world into mourning as they grieve the senseless loss.
The day should have been a good one. Kobe and Gianna were on their way to her basketball game, which Kobe was coaching. Gianna, a budding basketball star, had plans to play college basketball and go on to the WNBA, a goal that her basketball pro dad was more than happy to help her accomplish.
It was a seemingly ordinary day, one that started like any other Sunday morning — with Kobe and Gianna going to church.
Kobe and Gianna Bryant were at the church bright and early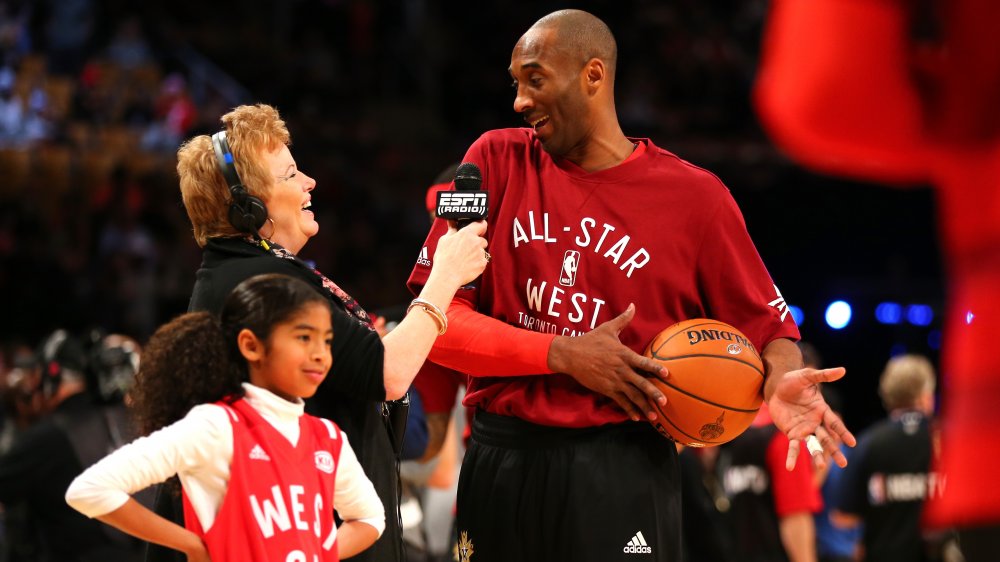 Elsa/Getty Images
Father Steve Sallot, a priest at Our Lady Queen of Angels church in Newport Beach, spoke about Kobe and Gianna going to church on that fateful morning. "He was here before the 7 a.m. mass and that's our first mass of the day," he told news station KABC-TV. 
A Eucharistic minister said that the father and daughter received communion that morning before heading off on the ill-fated helicopter ride.
The day after the crash, parishioners at Our Lady Queen of Angels prayed a rosary for the nine people who died.
Kobe Bryant's flawed past haunted him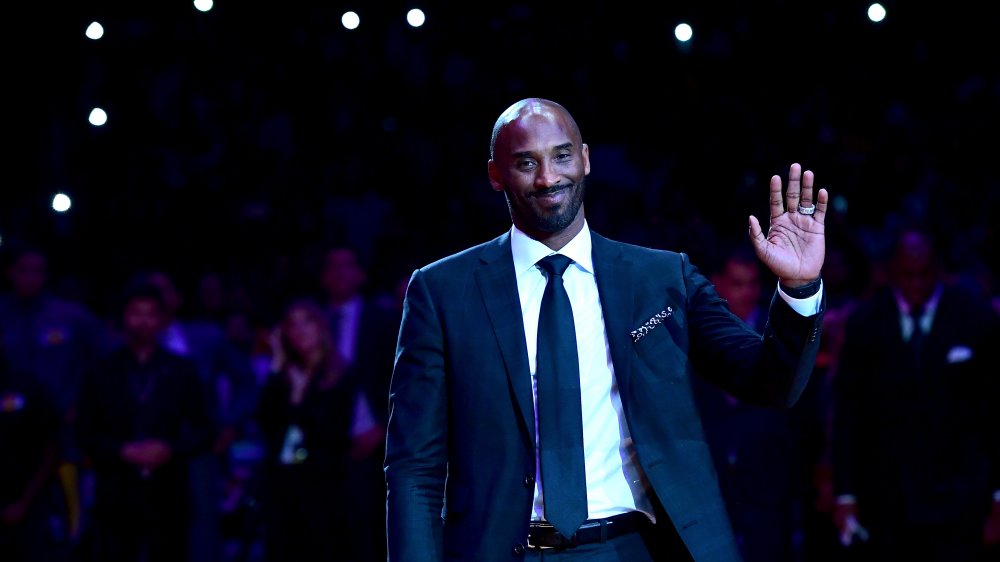 Harry How/Getty Images
Kobe Bryant had a troubled legacy, one that included infidelity and an accusation of rape in 2003 that was later settled in civil court. Kobe claimed the encounter was consensual, although he admitted that he hadn't explicitly asked for the woman's consent. The criminal case was dropped after Kobe's accuser backed out of testifying.
The court case and its aftermath were a difficult time for Kobe, who issued a statement of apology to his accuser (via CNN). "First, I want to apologize directly to the young woman involved in this incident," he said. "I want to apologize to her for my behavior that night and for the consequences she has suffered in the past year. Although this year has been incredibly difficult for me personally, I can only imagine the pain she has had to endure. I also want to apologize to her parents and family members, and to my family and friends and supporters, and to the citizens of Eagle, Colorado. ... I now understand how she feels that she did not consent to this encounter."
A Catholic priest helped turn Kobe's life around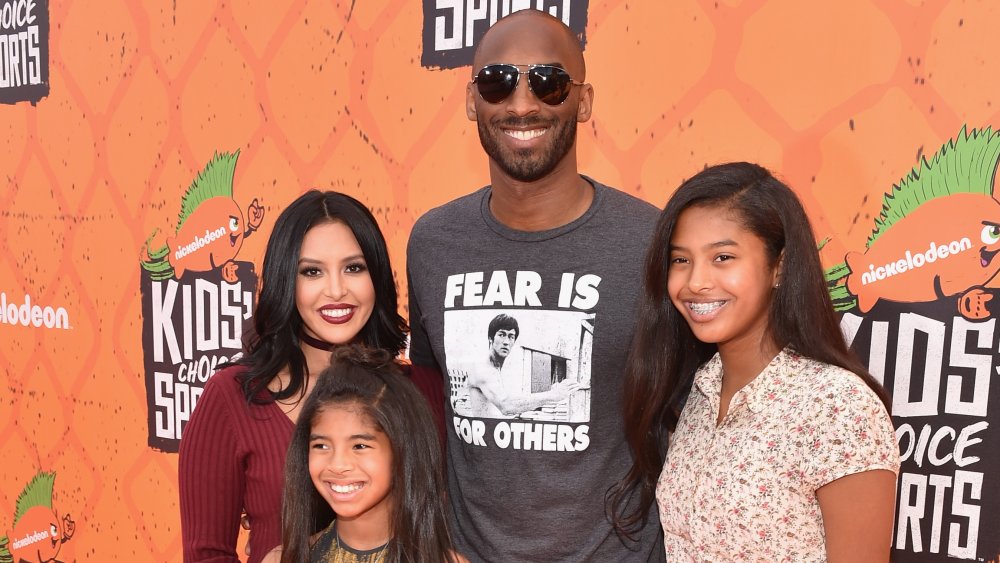 Dave Mangels/Getty Images
Kobe relied on his Catholic faith in that time. "The one thing that really helped me during that process — I'm Catholic, I grew up Catholic, my kids are Catholic — was talking to a priest," Kobe told GQ in 2015 (via CNN).
Kobe also shared the advice his priest gave him after he affirmed his innocence. "Let it go," he said. "Move on. God's not going to give you anything you can't handle, and it's in his hands now. This is something you can't control. So let it go."
According to Kobe, that was a turning point for him.
Kobe Bryant was a frequent churchgoer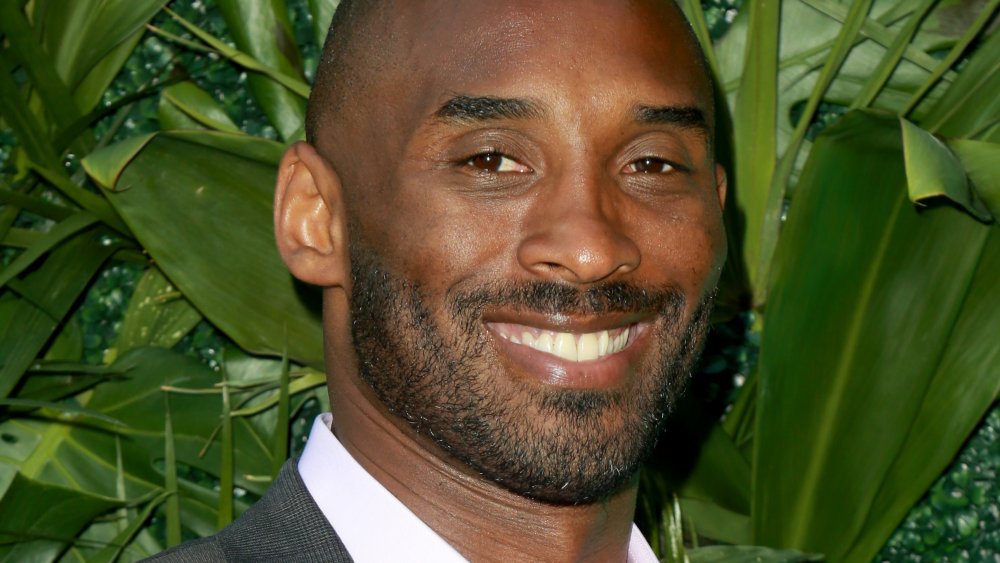 Leon Bennett/Getty Images
Kobe practiced his faith with humility. According to Bishop Timothy Freyer of the Diocese of Orange, Kobe was careful not to distract churchgoers when he went to church.
"Kobe was an icon who inspired us through his words and actions to set our goals, work hard and achieve our dreams," wrote the bishop in a Facebook post. "He was a committed Catholic who loved his family and loved his faith. A longtime Orange County resident and parishioner in our Diocese, Kobe would frequently attend Mass and sit in the back of the church so that his presence would not distract people from focusing on Christ's Presence."
A fellow churchgoer, Cristina Ballestero, talked about how respectful the basketball star was at church. "As we went up to communion, he waited for me to go," she wrote in an Instagram post. "If you grew up in the Catholic Church, you understand this is a respectful thing men do in church as a sign of respect to women. He said I have a beautiful voice. I said thank you and went up to communion."
Kobe Bryant left behind a wife and three daughters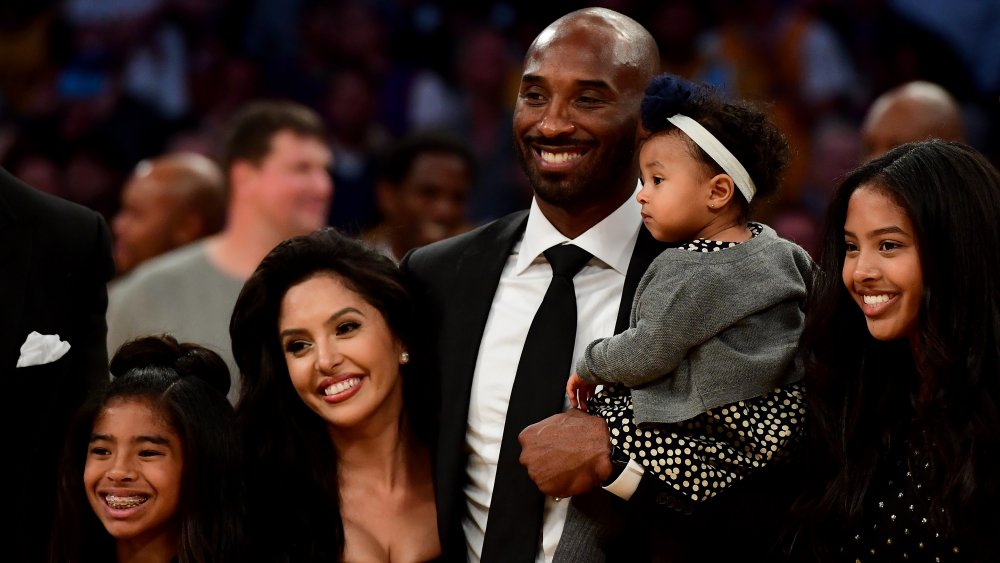 Harry How/Getty Images
The loss of Kobe and Gianna Bryant is one the world will not soon forget. The fact that Kobe and Gianna spent the morning in prayer before boarding the helicopter for her basketball game somehow makes the tragedy even more heartbreaking as it shows that Kobe was — in spite of his troubled past — a man who put faith and family first.
Kobe left behind his wife, Vanessa Bryant, and his three surviving daughters, Natalia, Bianka, and Capri. Perhaps the only saving grace in this senseless tragedy is that the rest of the family wasn't on board. Kobe and Vanessa reportedly had an agreement to never fly on a helicopter together.