The Meaning Behind How You Like That By Blackpink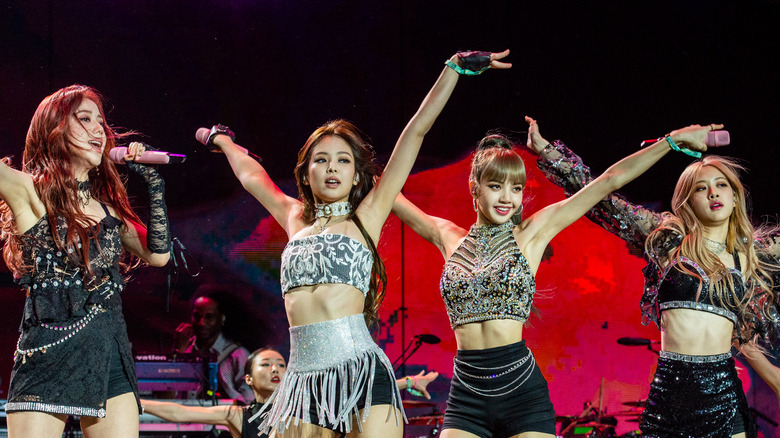 Timothy Norris/Getty Images
BLACKPINK — made up of members Jisoo, Jennie, Rosé, and Lisa — has been making waves since its debut in 2016. The music group became the one with the most subscribers on YouTube, and their hit "Ddu-Du Ddu-Du" became the first music video from a K-pop group to reach one billion views on YouTube. That success fueled the highest-grossing world tour by a K-pop girl group. Additionally, the teaser video alone for the single "How You Like That" reached over 10 million views online within just one day, as reported by TIME.
What is this hit song all about, though, really? As StyleCaster states, this is an anthem of empowerment. The lyrics talk about how a person has "hit rock bottom and sunk deeper." The main question and the title of the song is in reference to karma, since they then speak of how they are going to "grab the last bit of hope."
How You Like That has a hopeful message, providing strength and confidence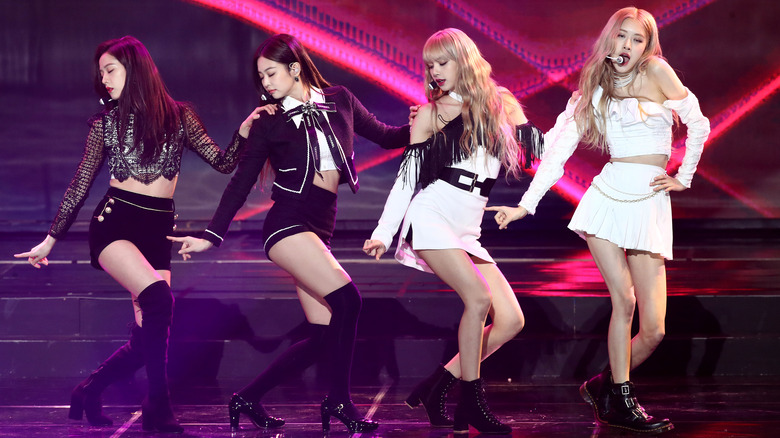 Chung Sung-jun/Getty Images
Elite Daily echoes the sentiment, pointing out the references to karma in the song's lyrics, and Lisa rapping "I feel bad but there's nothing I can do" in reference to karma's impact on the less fortunate.
BLACKPINK even talked with TIME about the meaning of this song. It goes even deeper than some may realize, as it was released during the global COVID-19 pandemic, a time when people needed and wanted to feel empowered and in control, more than ever before.
"This might sound grand, but we wanted to give a hopeful message," the singers shared. "In whatever dark times or situations we encounter, we want everyone to have the strength and confidence to be able to rise up again. We believe that this song contains the message that even in the darkest times, we should persevere and fight through. We want everyone to find strength through our music."