How The New Rock & Roll Hall Of Fame Inductees Are Making History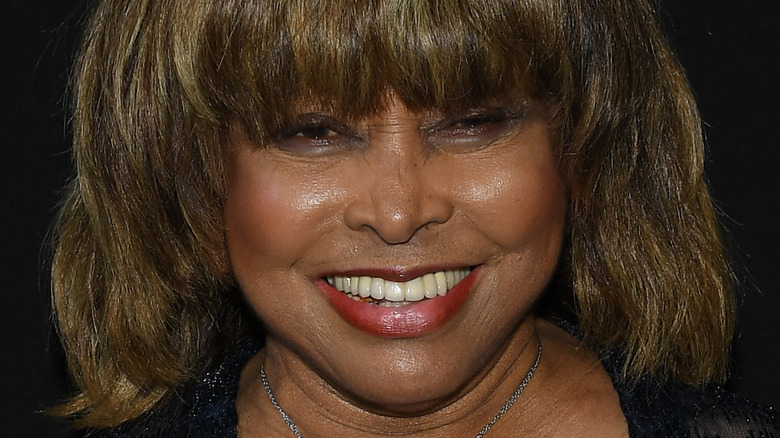 Pascal Le Segretain/Getty Images
The 2021 Rock & Roll Hall of Fame inductees were announced on May 12, and the results, as usual, were surprising. This time, though, the surprise was a landmark one: For the first time in the Hall's history, three female artists made the cut in the same year, per CNN. The new inductees include Tina Turner, Carole King, and the Go-Go's, all in the Performer Category alongside JAY-Z, Foo Fighters, and Todd Rundgren.
The women's selection was notable in other ways as well. Turner and King had previously been inducted, but only as part of a team including men. Turner was installed along with former husband Ike Turner in 1991, and King was inducted as a songwriter in 1990 with collaborator Gerry Goffin. They're also only the second and third women ever to be inducted twice, with Stevie Nicks being the first, (via Shorefire). 
The Go-Go's' honor is impressive because they were first-time nominees; artists are eligible for nomination a full 25 years after the release of their first recording. Made famous for hits such as "Our Lips Are Sealed" and "We Got the Beat," The Go-Go's are also the first female band ever to write their own songs and play their own instruments. 
John Sykes, president of the Rock & Roll Hall of Fame Foundation, said in a statement, "This diverse class of talented Inductees reflects the Rock Hall's ongoing commitment to honor artists whose music created the sound of youth culture." The induction ceremony will take place on October 30 in Cleveland.
The women celebrated their historic induction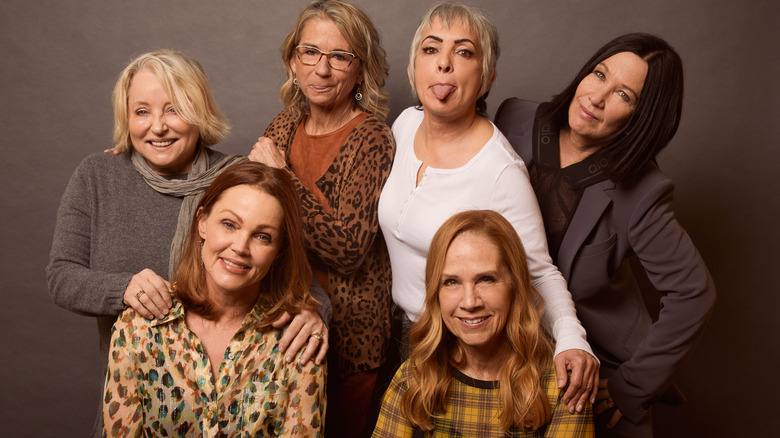 Emily Assiran/Getty Images
The delighted inductees shared their joy on social media. Tina Turner tweeted, "I am absolutely thrilled to be inducted into the Rock & Roll Hall of Fame amongst such amazing artists! Thank you for all your continued love and support over the years! Love, Tina." 
Carole King acknowledged her solo induction as she said, "I wanted to be a songwriter so I could meet all the great artists and they would know who I was. I thought being inducted into the @rockhall as a songwriter with Gerry Goffin was the pinnacle. Until now. Thank you for ALSO inducting me as an artist. And [prayer emoji] to my fans always."
The Go-Go's responded en masse via their group Twitter account, saying in part, "Women have always been a vital part of the ever changing music business and we are so proud to have our success story honored and recognized by the @rockhall and our wonderful fans!" They also sat for a Zoom interview with Billboard, where they expressed their amazement at the honor. Drummer Gina Schock joked that she needed a thesaurus to keep from "saying the same thing over and over." Guitarist Jane Wiedlin credited the recent Go-Go's documentary for reminding the world of their accomplishments. Charlotte Caffey, who plays keyboards and guitar, added, "I feel like we've always been underdogs. We were underdogs with the Rock Hall as well, for years. It just feels really, really good and we're celebrating ourselves and other women. It's a great thing."