The Truth About HSMTMTS Star Julia Lester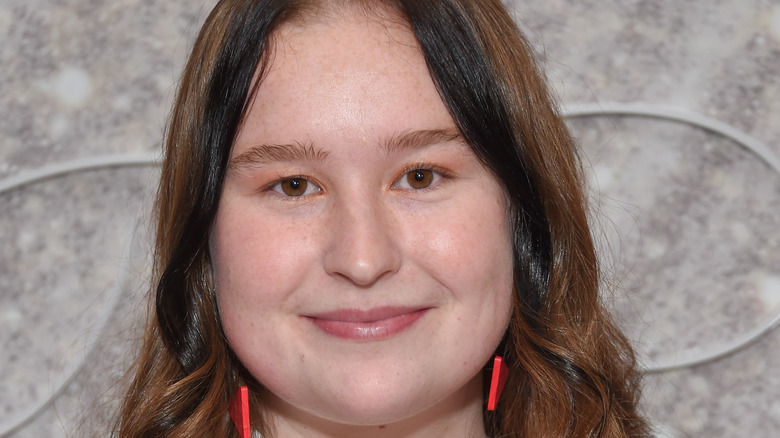 Shutterstock
There's a reason you may recognize Julia Lester from "High School Musical: The Musical: The Series." Lester, who plays Ashlyn Caswell on the Disney+ series, has a number of prior credits including "Mom," "Prince of Peoria," "Game Shakers," and "Spirit Riding Free," (via IMDb). She's been active in the entertainment industry since 2009 when she portrayed Young Cherie in the short "The One Who Got Away," and since then she's recurred in a number of roles, including on "Mom" and "Mr. Student Body President," before landing a main cast role in "HSMTMTS." 
On the show, Lester's character, Ashlyn, is given the role of Ms. Darbus in the musical. Ms. Darbus is considerably different than Lester or her character, Ashlyn, but this role makes for an entertaining arc on the show's second season. "I think this season she's put in situations where she's kind of given the opportunity to not have to feel so comfortable with herself, which can have its negatives and have its positives," Lester told Showbiz CheatSheet. "And I think it'll be really exciting for fans to see how she figures that out and navigates a different side of her that she might not ... be comfortable with showing all the time."
Julia Lester has an extensive theater background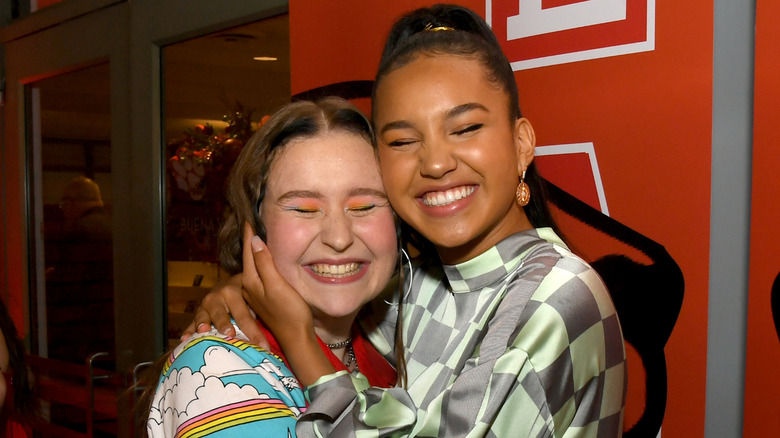 Kevin Winter/Getty Images
Julia Lester revealed that there will be more dancing for all the characters in Season 2 of "HSMTMTS," something she is excited about. "Dancing has always been something that's really important in my life," she told Showbiz CheatSheet. "And I got to, you know, dance a little bit last season. But this season we kind of all have the opportunity to move a little bit more."
Singing and dancing are second nature to the Los Angeles native, who attended Calabasas High School. She has been dancing since the age of two and has performed in multiple local and regional theater productions including "Carrie: The Musical," "Next to Normal," and "Calvin Berger" (via Broadway World)
Lester shared that we can also expect more "standout moments" from the cast members in the new season. "I think that everybody this season gets a really special standout moment, every single person in the cast, which I think is really special," Lester told Showbiz CheatSheet. "So I'm very excited for everyone to get a closer look into all these characters and some people that you might not have had a close look at last season."
We'll be looking for Julia Lester and all the "HSMTMTS" cast members when Season 2 premieres Friday, May 14, on Disney +.