Inside The Life Of André The Giant's Daughter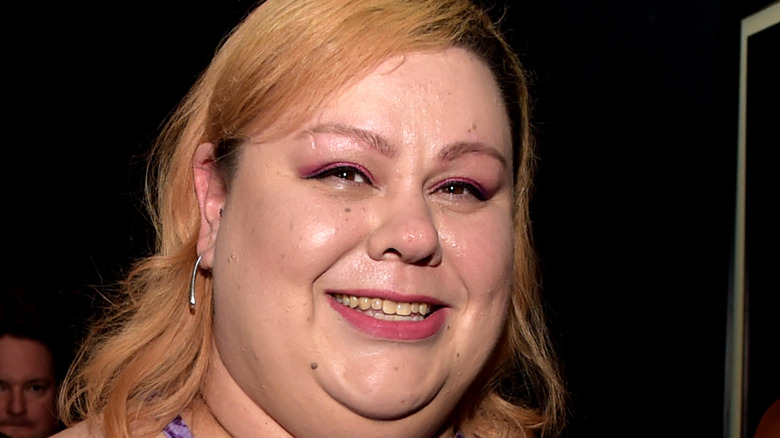 Kevin Winter/Getty Images
The 1980s were arguably a peak performance decade for the world of wrestling. Characters of that time fueled a fire in fans, like the beloved André the Giant, affectionately known as "the eighth wonder of the world" (via Voices of Wrestling). Nearly three decades after his untimely death, fans still marvel at the great moments of André the Giant's career and remain intrigued by the details of his life. Dwayne Johnson's new show, "Young Rock," focuses on classic wrestling characters, like André the Giant, re-igniting the interest of devoted wrestling fans and sparking the curiosity of a new generation.
With this televised nostalgic presence, there is a new buzz surrounding the French-born wrestler, whose real name was André René Roussimoff. While he never married, some are surprised to learn that he had a daughter, Robin Christensen-Roussimoff (via CBS Sports). According to The Cinemaholic, André had a brief relationship with Jean Christensen, Robin's late mother, whom he met in the wrestling industry in the 1970s. Robin was born in 1979, but, unfortunately, never developed a relationship with her father.
Robin finds joy in watching her dad on screen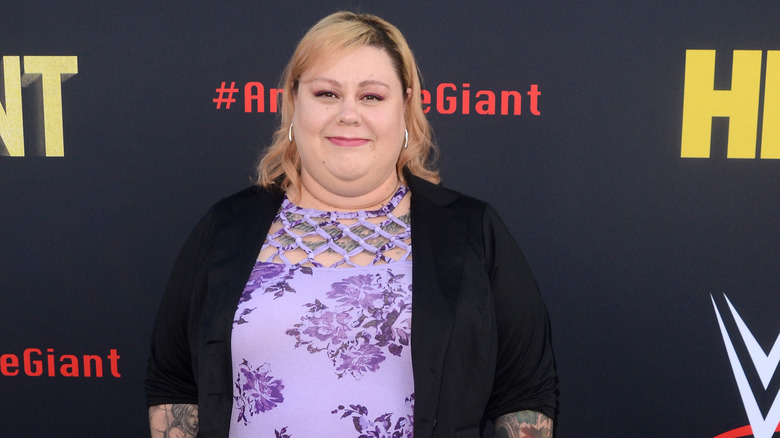 Shutterstock
Robin Christensen-Roussimoff can only recall seeing her legendary dad a handful of times, some of those times in the wrestling ring and others in court (via CBS Sports). Sadly, one of André the Giant's biggest regrets was not developing a relationship with Robin, and although he did try, it never quite worked out. As Andrés close friend, Jackie McAuley, said, "It absolutely broke his heart that they couldn't spend more time together" (via CBS Sports).
In a 2020 interview with Sports Illustrated, Robin shared that she finds joy in watching her dad on screen, not so much as the wrestling champion, but as Fezzick in his major movie role in "The Princess Bride."  "My dad was extremely, extremely proud of that role ... In a way, he kind of got to be himself as Fezzik," she said. "He was very lovable."
What may shock fans is that Robin did attempt to follow in her dad's footsteps and continue his legacy in the wrestling ring. According to The Cinemaholic, she is gifted like André, and stands 6 feet tall. A professional wrestling career was not in the cards for André the Giant's daughter, though, who ultimately decided to pursue acting instead.