The Worst Morphe Celebrity Collaborations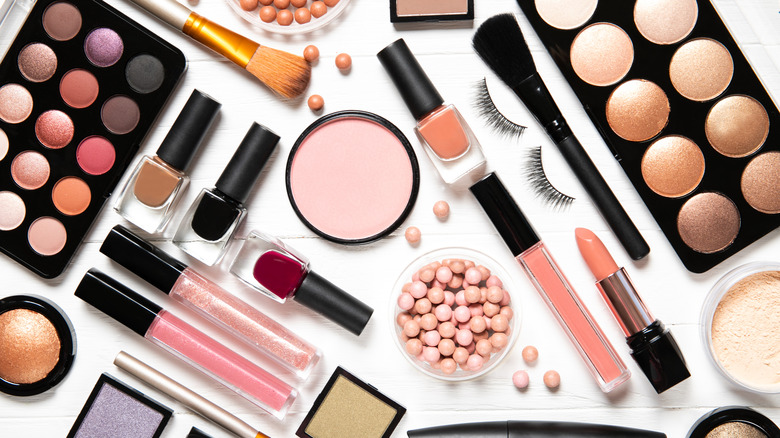 Shutterstock
While the majority of beauty brand celebrity collaborations are a match made in heaven, there are some that have turned out to be a total disaster. It's easy to assume that celebrity collaborations will be a big hit, but the truth is that they are never a guaranteed success, and unfortunately Morphe products are no exception. Morphe has had their fair share of collaboration controversy.
Most Morphe collaborations are hugely successful, but every so often a celebrity collaboration goes awry. Sometimes this is because of poor product quality, other times it's simply because the celebrity being collaborated with has fallen out of favor, and sometimes it's products disappearing before launching — Jeffree Star we're looking at you. Whatever the reasoning behind a product flop, it always seems to spark controversy and causes a lot of drama on social media.
Morphe might have a hugely successful product range, but not all of their collaborations have been so successful. What are the worst Morphe celebrity collaborations and why?
Why was the Morphe x James Charles collaboration so unsuccessful despite the palette being so popular?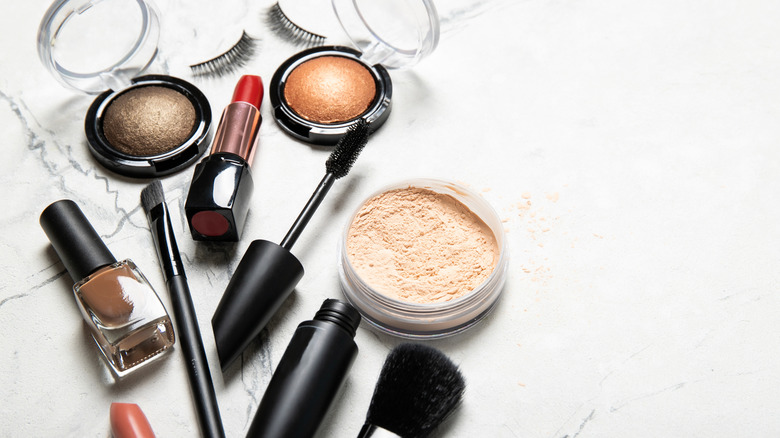 Shutterstock
The most recent Morphe collaboration that has caused issues for the brand, and even lead to a number of fans boycotting it, is its association with James Charles. Business Insider reports that Morphe has had a "longtime partnership" with the YouTuber, who has appeared in various marketing products and attended many Morphe events, in addition to being the face of one of Morphe's most successful campaigns, the Morphe x James Charles Artistry Palette (via Morphe). However, after being accused of sexual harrassment, Charles has fallen out of favor with fans.
According to Business Insider, YouTuber James Charles has been accused by more than 15 men and boys of sexual harassment and sexting with minors. As per Business Insider, Charles has released a video that addresses these allegations, in which he states "these conversations should have never happened."
When word got out about these allegations, the beauty community felt that Morphe wasn't doing enough, as they were still selling the collaboration products, which led to their social media posts being packed full of negative comments. The hashtag #BoycottMorphe also trended, while a comment asking Morphe to remove the palette from sale got over 400 likes.
If this isn't an unsuccessful collaboration, we don't know what is.
What were some of the other worst Morphe celebrity collaborations?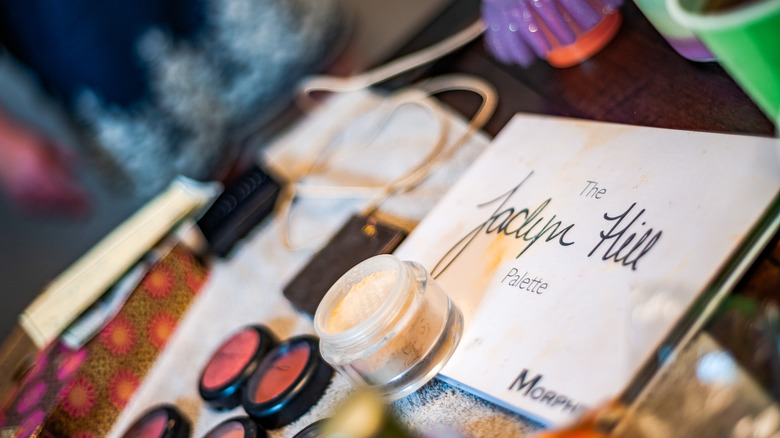 Shutterstock
As per Ravelist, in 2016, YouTuber Jaclyn Hill had her second brush collection released with Morphe. Unfortunately, the collection sparked a huge number of complaints, with many customers reporting that the quality of the much-anticipated makeup brushes was poor. The lack of quality caused a lot of drama, and even caused a "civil war" between Hill's fans, who took sides, with some fans supporting her and others boycotting her.
While the Morphe x Jaclyn Hill palette is now a firm favorite among the beauty community, Ravelist reports that this wasn't always the case. Before it was even released, it caused a large amount of controversy, starting with a bakery leaking its color scheme in the form of a dessert — yes you read that right. Multiple release dates falling through, followed by a year of silence about the palette, and then once the palette finally launched there were a number of customer complaints after palette orders failed to arrive. At the time, this collaboration was an epic fail.
Another collaboration faux pas of Morphe was the Jeffree Star "disappearing" Morphe brush collection. As per Ravelist, in 2016, YouTuber Jeffree Star and Morphe Brushes announced that they had created a collection of chrome makeup brushes, teasing the collection across social media. However, the collection was not given a launch date and disappeared. It has not been seen since, sparking upset and anger within the beauty community.